Where The Cast Of Willow Is Today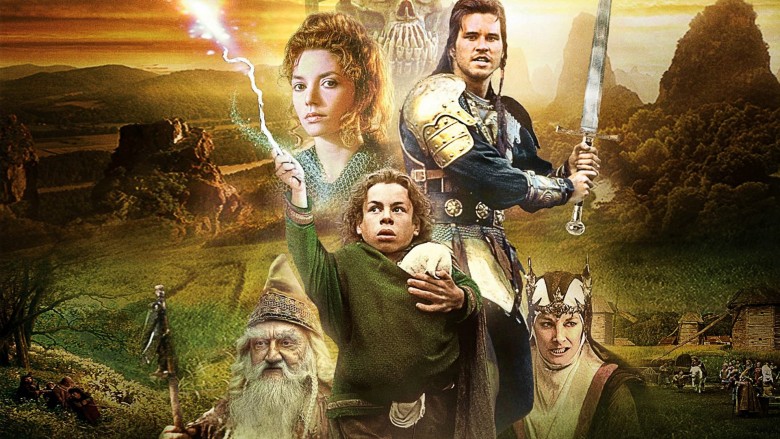 The brainchild of producer George Lucas, 1988's Willow mixed a story that borrowed heavily from The Lord of the Rings with top-notch special effects created by the folks behind Star Wars and E.T.—and seemed poised to become a blockbuster franchise. While it didn't exactly set the box office on fire, director Ron Howard's film did go on to develop a cult following and boost the careers of stars Val Kilmer, Warwick Davis and Joanne Whalley.
With a cast that includes seasoned British thespians and wisecracking stand-up comics, the stars of Willow went on to a number of notable projects. Read on to find out what happened to the actors who played Willow Ufgood, Madmartigan, Queen Bavmorda, and all the rest of your favorites.
Warwick Davis (Willow Ufgood)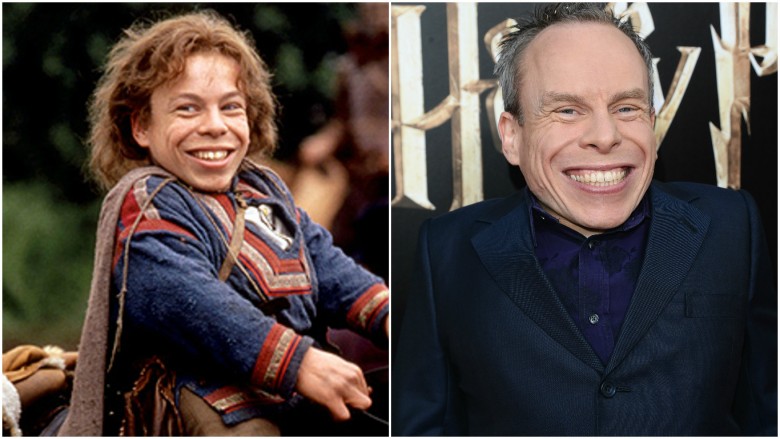 Lucasfilm/Getty Images
After famously playing Wicket the Ewok in Return of the Jedi, Davis reunited with Lucas for the lead role in Willow. Freed from the constraints of a furry costume, Davis became a star in his own right, going on to play everything from nasty '90s villain the Leprechaun to fan favorites Griphook and Filius Flitwick in the Harry Potter films.
Following a stint playing an exagerrated version of himself opposite Ricky Gervais on the sitcom Life's Too Short, Davis returned to the Star Wars universe with roles in The Force Awakens and Rogue One. With a career that spans decades and includes multiple roles in some of the biggest film franchises of all time, Davis is a beloved star and a role model to adults and children alike.
Val Kilmer (Madmartigan)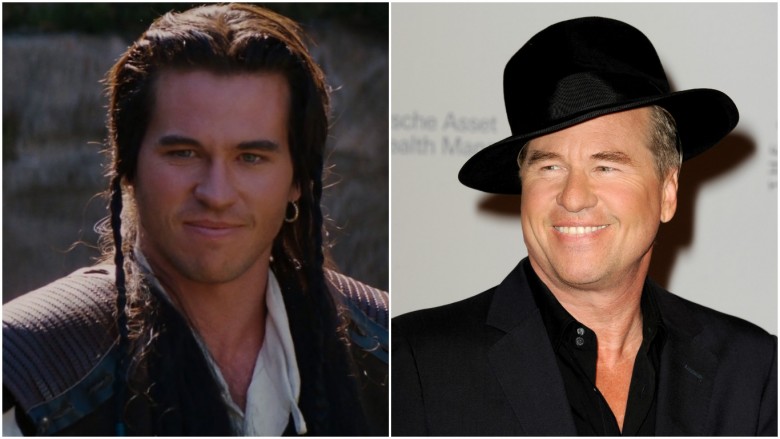 Lucasfilm/Getty Images
Kilmer went straight from the Top Gun volleyball court to the land of Nockmaar for his role as cocky swordsman Madmartigan. Films like Real Genius and Top Secret had made him a star, but the one-two punch of Top Gun and Willow launched Kilmer into the stratosphere. Willow is also where he met costar Joanne Whalley, who he'd be married to from 1988 to 1995.
The '90s were kind to Kilmer, with the actor playing everyone from Jim Morrison to Batman in several hit films, but a string of flops and a reputation for being difficult on set sank his career. Over the last few years, he's been dogged by persistent rumors that his health is on the decline, and roles have been few and far between. But fans keep hoping Kilmer will return to the big screen—perhaps in the long-in-development Top Gun sequel.
Joanne Whalley (Sorsha)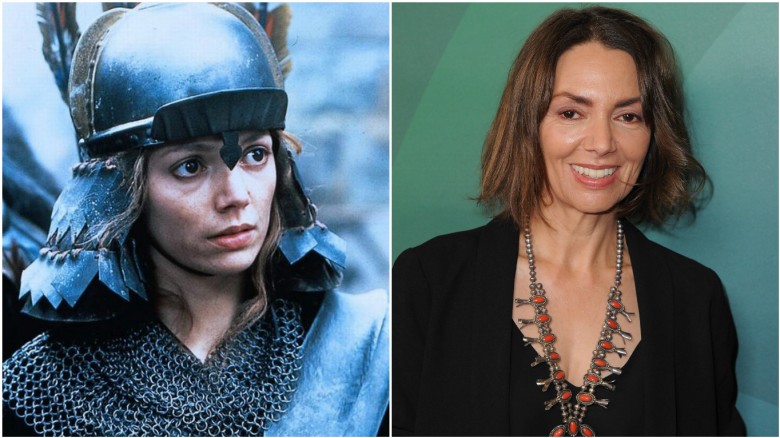 Lucasfilm/Getty Images
Whalley was mostly known for her roles in the BBC series The Edge of Darkness and The Singing Detective when she was cast opposite Kilmer as the fierce warrior Sorsha. The pair wed shortly after the film was completed, and raised two children before splitting up in 1995.
After spending much of the '90s in films like Navy SEALs and Trial By Jury, Whalley found success on television. She played the title role in CBS' Scarlett miniseries, and in recent years has appeared on the shows Wolf Hall and The Borgias. She can currently be seen as Rheda on the British Beowulf TV series.
Kevin Pollak (Rool)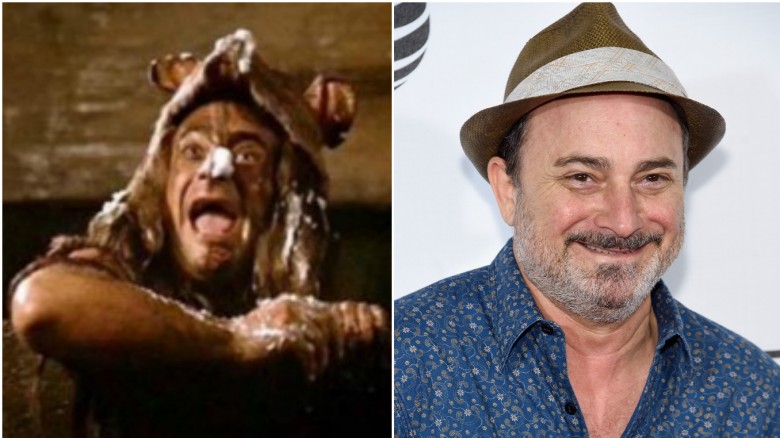 Lucasfilm/Getty Images
Prior to scoring his first major film role as the beer-loving Rool, Pollak was a standup comic known for his impressions of celebrities like William Shatner. Post-Willow, Pollak went on to become a reliable character actor in films like A Few Good Men and The Usual Suspects.
Today Pollak's a regular presence on TV (Angel from Hell), and on the standup and poker tournament circuits. (He's also the host of the Kevin Pollak Chat Show on YouTube, iTunes and other outlets.) He recently told Yahoo! about the time his dad mentioned to George Lucas how much "loved E.T." while visiting the Willow set.
Rick Overton (Franjean)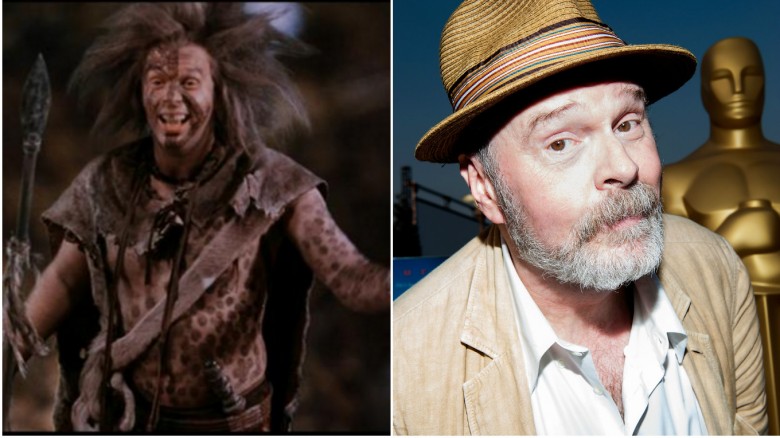 Lucasfilm/Getty Images
An accomplished standup comic, Overton brought his comedy chops to the role of mischievous brownie Franjean. Post-Willow, the actor/writer spent the '80s and '90s on sitcoms (he subbed in for George Carlin as Rufus on the Bill & Ted's Excellent Adventures TV series), in films (you might remember him as a townie who takes a wild ride with Bill Murray in Groundhog Day) and behind the scenes penning jokes for Dennis Miller Live.
These days Overton hosts the Overview podcast and turns up on shows like Veep and The Middle. He's set to return to the world of smoky open mic nights in I'm Dying Up Here, Showtime's upcoming Jim Carrey-produced dramedy about the 1970s standup comedy scene.
Jean Marsh (Queen Bavmorda)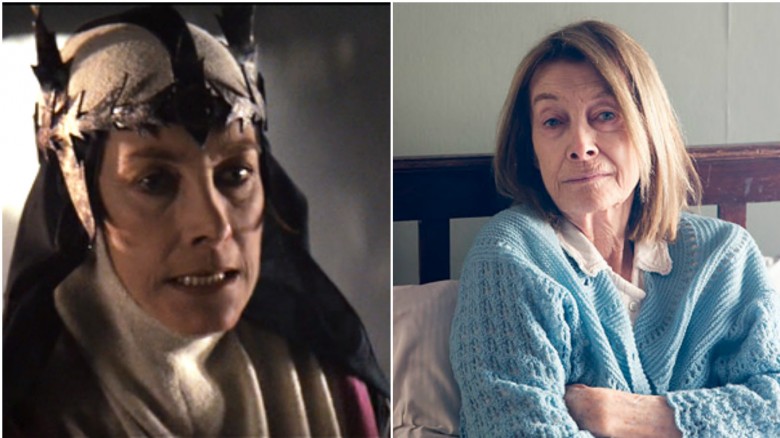 Lucasfilm/ITV
An acclaimed actress and writer, Marsh was best known for creating and starring on the British drama Upstairs, Downstairs when she took on the role of the villainous Queen Bavmorda in Willow. (She also made quite an impression on '80s kids as Princess Mombi in Return to Oz.)
Marsh brought back Rose Buck—a role for which she won an Emmy—for the 2010 Upstairs, Downstairs revival. She's slowed down a bit in recent years after suffering a stroke, with her last role coming in a 2014 episode of the mystery series Grantchester.
Gavan O'Herlihy (Airk Thaughbaer)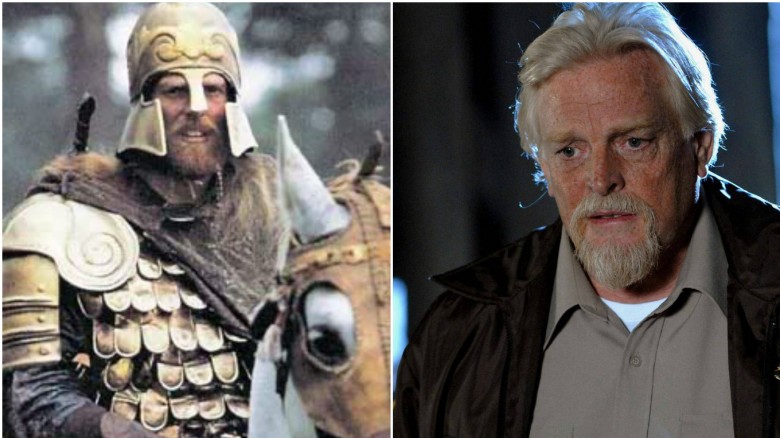 Lucasfilm/Celador Films
With his manly beard and knack for dispatching bad guys with his mighty sword, Airk Thaughbaer was the Jon Snow of his day. Irish actor Gavan O'Herlihy brought a swarthy charm to Madmartigan's pal, and the role raised the actor's profile following turns in films like Never Say Never Again and Deathwish III.
O'Herlihy went on to memorably play the killer Dan Suggs in the Lonesome Dove miniseries, and eventually returned to the swords-and-sorcery genre in the 1997 Prince Valiant film opposite a young Katherine Heigl. His most recent role was as Sheriff Vaines in the 2009 horror flick The Descent Part 2.
Tony Cox (Vohnkar Warrior)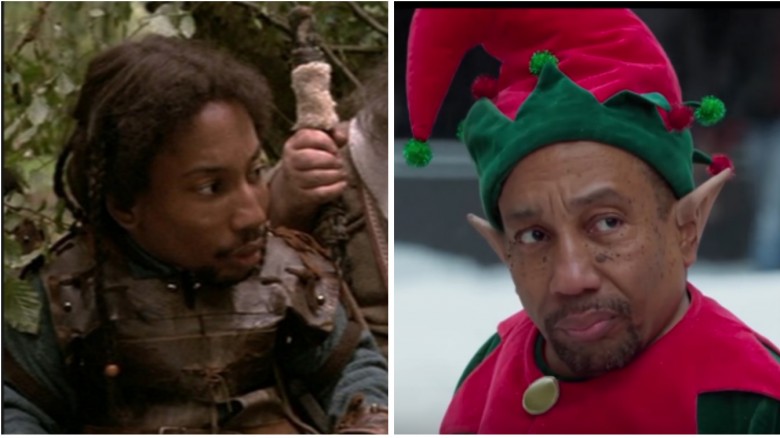 Lucasfilm/Miramax
Yes, that was Bad Santa star Tony Cox as a Vohnkar Warrior in Willow. Inspired by costar Billy Barty, Cox scored early roles in Return of the Jedi (he played an Ewok), as well as in '80s gems like Spaceballs and Captain EO.
Cox worked steadily throughout the '90s before becoming a bona fide star after his breakout turn as Billy Bob Thornton's foul-mouthed partner in Bad Santa. Roles in films like Epic Movie and Oz the Great and Powerful followed, but naughty elf Marcus Skidmore remains the role Cox is perhaps most associated with. He reprised the part in last year's Bad Santa 2, reuniting with Thornton for another offbeat holiday stocking stuffer.
David Steinberg (Meegosh)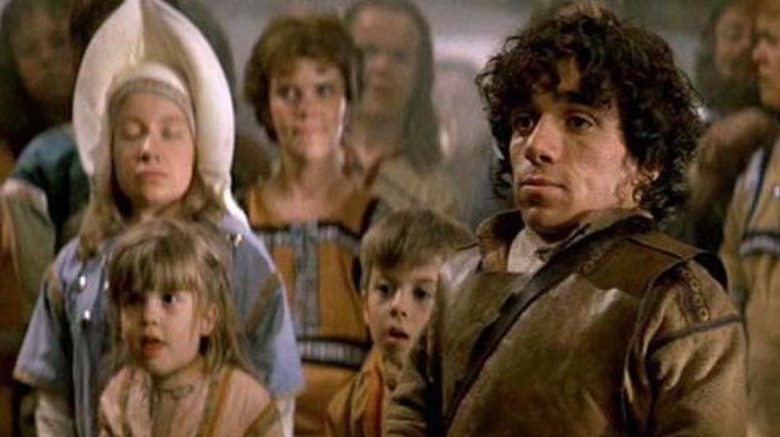 Lucasfilm
The Samwise Gamgee to Willow's Frodo Baggins, Meegosh was the loyal companion who accompanied our hero on his treacherous quest. And as played by theatrically-trained actor David Steinberg, Meegosh had a heart as large as his courage.
Steinberg followed up Willow with roles in everything from Ugly Betty to Epic Movie, where he goofed on the Oompa Loompas. Sadly, the actor we'll always remember as Meegosh died in 2010 at the age of 45.
Patricia Hayes (Fin Raziel)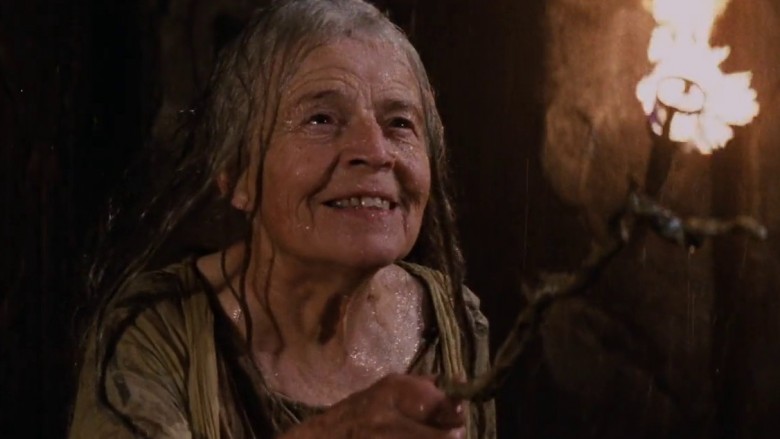 Lucasfilm
Hayes freaked out young viewers when her sorceress character Fin Raziel transformed from a goat to an ostrich to an elderly woman thanks to Willow's conjuring. (She also turns into a possum at one point. It's a weird movie.)
An accomplished British TV actress, Hayes scored roles stateside in The Neverending Story, Willow and A Fish Called Wanda. She passed away in 1998 at the age of 88. Her final role, released posthumously, came in the 2002 film version of Crime and Punishment starring Crispin Glover.
Billy Barty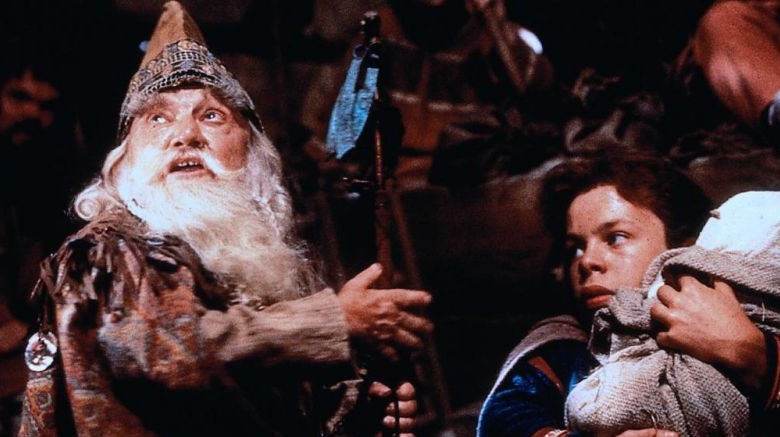 Lucasfilm
Billy Barty drew on his decades of acting experience to play the High Aldwin, a Gandalf-like wizard who enlists Willow in a quest to return the baby Elora Danan to the Daikini. With a career that spanned from Mickey Rooney shorts of the 1930s (he started acting at the age of three) to starring roles in fantasy films like Legend and Masters of the Universe, Barty tackled everything from offbeat comedies (Under the Rainbow) to classic fairytales (Rumpelstiltskin).
But he wasn't just a great actor who appeared in many of your childhood favorites—Barty also founded Little People of America, an organization that protects the rights of individuals with dwarfism. The group is still going strong today, providing a lasting legacy for Barty, who passed away in 2000 at the age of 76 from heart failure.
Pat Roach (General Kael)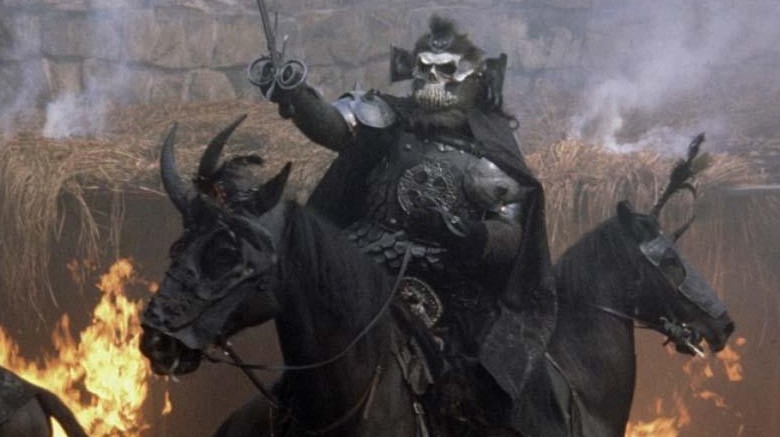 Lucasfilm
An imposing presence on the battlefield, the skull-helmeted baddie General Kael was played by British actor and professional wrestler Pat Roach. After playing tough guys in the Stanley Kubrick films A Clockwork Orange and Barry Lyndon, Roach made his mark in the '80s with roles in Conan the Destroyer and Never Say Never Again. He also holds a unique place in movie history for playing multiple imposing villains in the Indiana Jones franchise. (You might remember him as the German mechanic who loses his head to some pesky propeller blades in Raiders of the Lost Ark, a Thugee warrior in Temple of Doom, and a member of the Gestapo in Last Crusade.)
Roach kept acting until his death from throat cancer in 2004, turning up in films like Robin Hood: Prince of Thieves and on the British TV series Auf Wiedersehen, Pet. But we'll always remember Roach riding into battle as the fearsome Gen. Kael. (Fun fact: the character's name came from George Lucas' own archrival—the film critic Pauline Kael.)