Disney's Avatar Park Opens In May, Star Wars Lands In 2019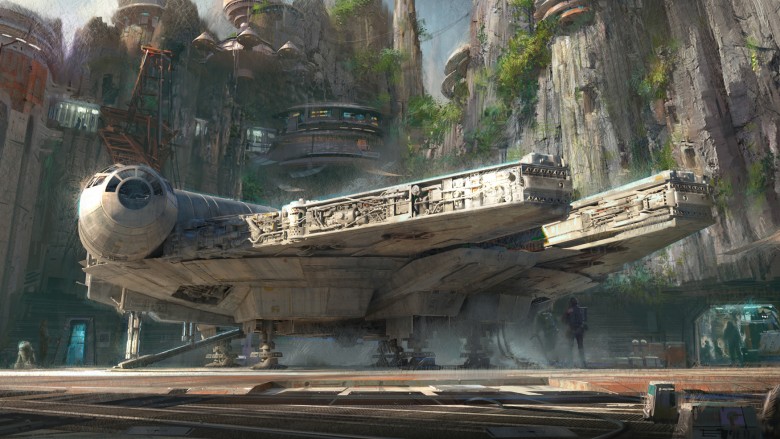 If you've ever wanted to stroll the rainforests of Pandora, or take the reins of the Millennium Falcon, the time is finally here.
Disney has always used its theme parks as a way to leverage some of its biggest brands, and the company is gearing up for a massive overhaul focused on the worlds of Avatar and Star Wars. Disney CEO Bob Iger revealed during a recent investor call that Pandora: The World of Avatar will open on May 27 at Disney's Animal Kingdom in Orlando, Florida. The Pandora experience will feature a recreation of the floating mountains featured in the film, as well as a ride down the sacred Kaspavan River. The river ride recreates a slice of the gorgeous rainforests featured in the film, and sprinkles in glimpses of Na'vi culture. They've even managed to recreate the fluorescent look of Pandora when the sun goes down. The centerpiece of the Pandora adventure will be a flight on one of the mountain banshees, the giant creatures the Na'vi ride during the film.
Less is known about the Star Wars lands, mostly because they're not set to open to the public until 2019. With the new trilogy and spinoff films doing gangbusters at the box office, Disney is pumping in a whole lot of time and money to bring some of the most iconic scenes and locations from the films to life. Disney says the Star Wars-themed lands are the largest-ever, single-themed land expansions in Disney parks history. It's a massive investment of time and energy, and though we don't know much about the specifics, the company has revealed one of the biggest attractions will let fans take control of the Millennium Falcon. If nothing else, we now have a target date for when these Star Wars-centric locations should open.