Jennifer Connelly To Play The Villain In James Cameron's Alita: Battle Angel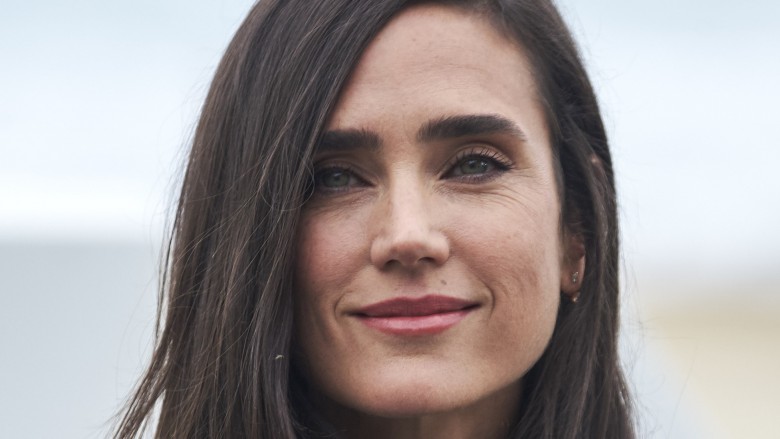 Getty Images
Jennifer Connelly is joining Alita: Battle Angel, the graphic comic adaptation from Titanic and Avatar's James Cameron and Machete's Robert Rodriguez, according to The Hollywood Reporter.
Alita: Battle Angel is currently filming in Texas. Maze Runner: The Scorch Trials actress Rosa Salazar is playing the title character, a female cyborg in a post-apocalyptic future who uses her martial arts skills to become a bounty hunter after being found in a scrapyard with no memories of her past.
Connelly, who rose to fame in the 80's in David Bowie's Labyrinth and won an Academy Award for 2001's A Beautiful Mind, will play one of the films villains. Moonlight's Mahershala Ali and Deadpool's Ed Skrein will also both play villains, while Django Unchained's Christopher Waltz will play Alita's scientist mentor and Nashville's Keean Johnson will play her love interest.
Rodriguez is set to direct based on a screenplay from Cameron and Shutter Island's Laeta Kalogridis. Cameron said when the film was announced that he has been looking to work with Rodriguez for a long time.
"He's very collaborative and we're already like two kids building a go-kart, just having fun riffing creatively and technically," Cameron said in a statement, according to Digital Trends. "This project is near and dear to me, and there's nobody I trust more than Robert, with his technical virtuosity and rebel style, to take over the directing reins. We're looking forward to learning a lot from each other while we make a kick-ass epic."
Alita: Battle Angel will be released on July 20, 2018. While we wait, see which movies are going to blow audiences away in 2017.