Here's When Orphan Black's Final Season Will Premiere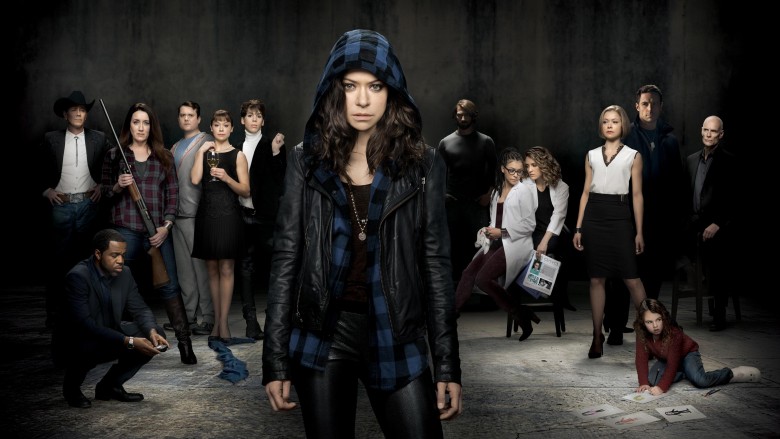 BBC America announced Tuesday that Orphan Black's fifth and final season, called the Final Trip, will premiere at 10 p.m. on Saturday, June 10.
If you haven't watched Orphan Black yet (which we recommend you do, especially after a night out), the show follows Tatiana Maslany, Tatiana Maslany, Tatiana Malsany, and Tatiana Maslany as a group of clones struggling to survive as they unravel the government conspiracy surrounding their origin. The show also stars Jordan Gavaris, Maria Doyle Kennedy, Kevin Hanchard, Ari Millen, Kristian Bruun, Skyler Wexler, and Evelyne Brochu.
Fans experienced a mix of sadness and elation when the network announced that Orphan Black's upcoming fifth season would be the show's last. Yes, it would be sad not to see Sarah, Cosima, Alison and Helena on our screens anymore, but with the show ready to come to a close, there wouldn't be anything stopping the writers from finally providing some answers to the show's twisty plot.
Maslany *finally* won an Emmy for her performance as the many clones at the center of the show last season, which crossed at least one thing off of fans' Orphan Black bucket lists. However, there are still lots of answers that the show has yet to deliver on– will Sarah survive? Will Helena have her babies? Will Cosima find a cure for her illness? What has Delphine been up to? Can Paul please come back?
Hopefully at least some, if not all, of fan's burning questions will be answered when season five premieres.