What Is The Song In The Venom: Let There Be Carnage Trailer?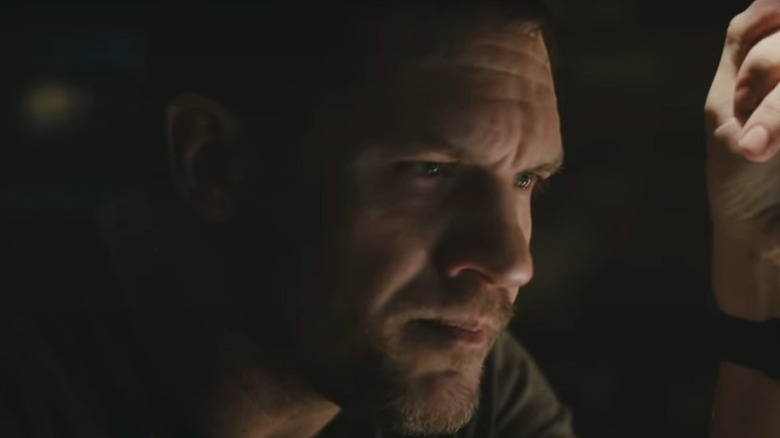 Sony Pictures
Fans of "Venom" can finally rejoice as the trailer for "Venom: Let There Be Carnage" dropped on May 10. The sequel is a follow-up to its 2018 predecessor, "Venom," which smashed box office numbers by raking in over $850 million worldwide (via Box Office Mojo). In the new trailer, we see Eddie Brock (Tom Hardy) and the symbiote making breakfast and things get a little out of control. In an IGN breakdown of the trailer, director Andy Serkis says "They are now what is, in effect, the Odd Couple stage of their relationship. They've been together for... a year and a half, say, since the last story. And they're figuring out how to be with each other. And it's like living with this maniac toddler."
The trailer then shows us Cletus Kasady (Woody Harrelson) and his obsession with Eddie Brock. Serkis says Cletus, who will later become Carnage, has a prison cell that is "completely covered with these really bizarre markings and expressions. It's like his anger and frustration and his sadness and his desperation and his loneliness."
The trailer also gives us a particularly fitting song as clips from the film play.
Venom channels a Harry Nilsson classic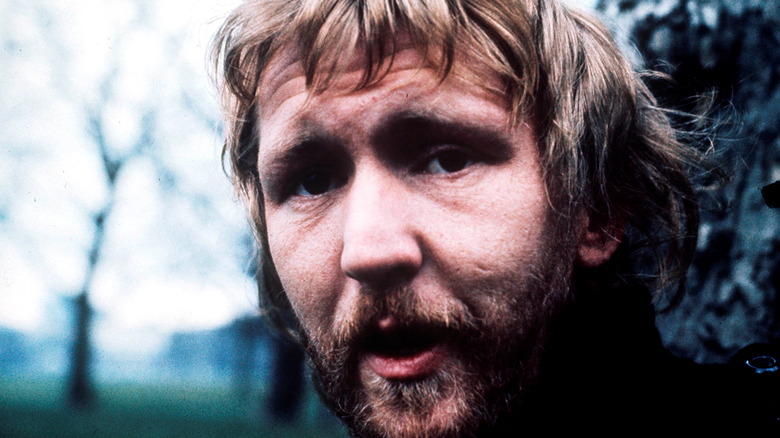 Michael Putland/Getty Images
The song featured in the trailer is Harry Nilsson's "One." It's a fitting song to include as it's a good representation of Eddie Brock's ongoing battle with himself. If you've watched the trailer this probably isn't the first time you heard the song. It's been remade by artists like Three Dog Night and Aimee Mann, with the latter version featured in the 1999 film "Magnolia."
Nilsson has a prolific catalog of memorable songs and it seems in recent years he's been gaining posthumous attention. The hit Netflix series "Russian Doll" prominently featured Nilsson's song "Gotta Get Up" throughout the show. He famously remade "Everybody's Talkin'" which was featured in the 1969 film "Midnight Cowboy." The late artist was certainly comical in his songs like "Good Old Desk" and "Coconut," the latter of which was featured in "Reservoir Dogs," but he probably never could have imagined "One" would be used for a big-budget superhero movie.