Friday The 13th Reboot Is Dead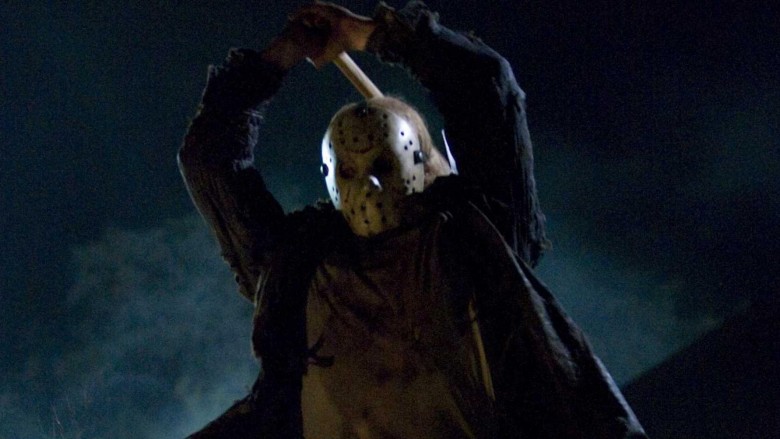 It's been eight years since Jason Voorhees prowled the woods around Camp Crystal Lake, and it looks like he won't be returning to menace anyone anytime soon.
Variety reports Paramount has pulled the plug on the proposed Friday the 13th reboot, which was originally slated to open October 13. The sequel has been in development for several years, and gone through more than a few different incarnations along the way. The studio pulled the project from the release calendar, and it sounds like development has been essentially shut down. The project was supposed to start principal photography in the early spring.
The studio was working from a script written by Aaron Guzikowski (Prisoners), with Breck Eisner (The Last Witch Hunter) directing. Michael Bay's Platinum Dunes was signed on to produce with Andrew Form and Brad Fuller. According to the report, there were a few reasons Paramount decided to axe the long-gestating scare-fest. Another long-awaited horror sequel, Rings, opened this past weekend to mediocre box office numbers. That film's weak totals led the studio to rethink its plan to revive Friday the 13th for a new generation. The studio was also hesitant to green light the proposed $21 million budget, and a $5 million tax credit for production has already lapsed, so it seems this is just the final death knell.
The horror series launched in 1980, and Paramount wanted to reboot the franchise as soon as 2015, but the project kept getting bumped. A previous attempt to revive the series hit in 2009, though it failed to light the box office on fire, so the studio shelved it and tried to retool. Now, it looks like there will be even more retooling before Jason returns. Whatever form the next sequel takes, it will be an important one — this film was supposed to be the 13th entry in the franchise. So, the pressure is certainly on to get it right.