How Parenthood Influenced Jennifer Hudson And Jeffrey Wright's Performances In Monster - Exclusive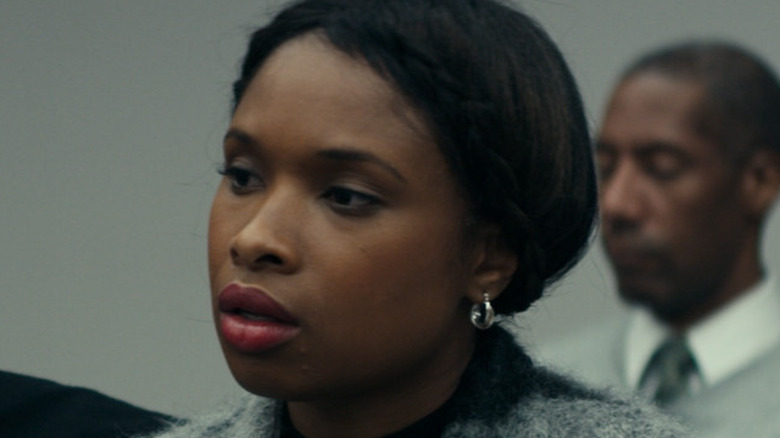 Netflix
"Monster" tells the story of Steve Harmon (Kelvin Harrison Jr.), a bright Black teenager whose life is upended after he's charged in accessory to a murder case. He's a smart kid going to a good school with the backing of his solid family, but none of that will matter in the eyes of a jury that just sees another "troubled Black kid." By his side, throughout the case, are his parents, played by Jennifer Hudson and Jeffrey Wright. 
Looper spoke with Hudson and Wright about their role in the movie, and how their own experiences influenced their performances.
When asked what drew him to the role, Wright said that, among other factors, "I think parenthood drew me to the role." When he was given the script, he immediately understood and related: "It was my experiences as the father of a teenage boy, as well a teenage girl, here in New York City, and this story is a really beautifully drawn portrait of the difficulties, the challenges, the victories for a young Black boy becoming a man in a world that doesn't necessarily receive his masculinity in the most nurturing, healthy way for him. That's a story that I know, in some ways, unfortunately too well."
Jennifer Hudson and Jeffrey Wright believe their characters had no doubts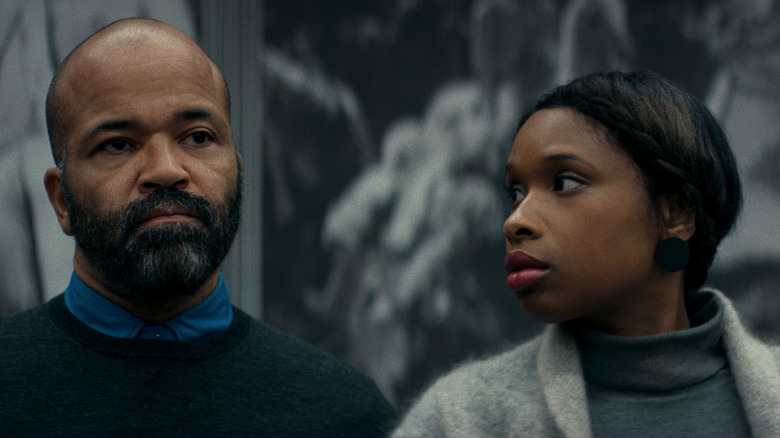 Netflix
When asked if their characters had any doubts about Steve's innocence, Jennifer Hudson emphatically said, "No, and that's the hurtful part, I think, of when someone stains your name or your character or who you are, what you represent, and it may have been, I think, in the son's mind if his parents thought that. But that's when love and the unity in the family really shows, because a parent will be there no matter what ... I feel as though the parents would have done, and did do, a great job by standing by their child, be it right or wrong, not saying condoning the wrong, but as a parent, it's still your child."
Jeffrey Wright agreed wholeheartedly, and tied in his own experiences. "We know as parents of a child as in the real world — I think both Jennifer and I know — that the world isn't necessarily going to receive a child like our son in this film in a way that's going to be to his benefit. Despite all that, we love him, man. We trust him and have faith in him, but we understand that sometimes the world outside is difficult to have faith in when it comes to our kids."
"Monster" is now playing on Netflix.