How Many Episodes Are There In Disney's Loki?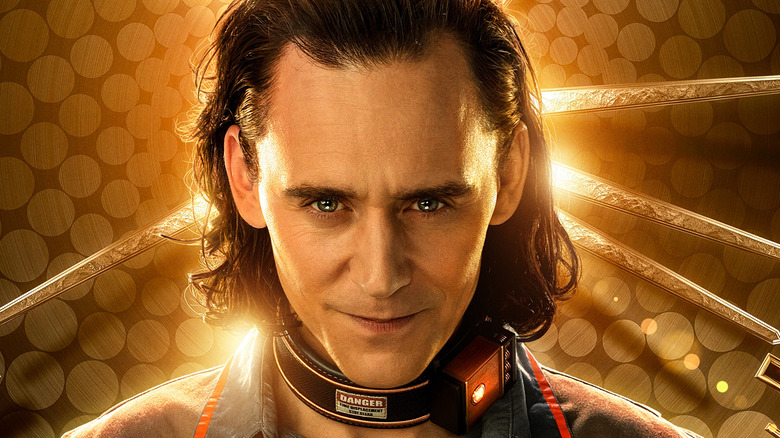 Disney+/Marvel Studios
2020 was a rough year for Marvel fans. After a decade of being spoiled with multiple Marvel Cinematic Universe films, year after year, the Make Mine Marvel devotees have not had a new MCU movie since the premiere of "Spider-Man: Far From Home" in July 2019. 
Thankfully, in 2021, Marvel Studios and Disney+ have helped mitigate the withdrawal symptoms with two movie-quality television series — "WandaVision" and "The Falcon and the Winter Soldier" — and now, a mischievous villain from the MCU's past will be coming back to headline his own series, very soon. However, with "Loki" right around the corner, fans want to know exactly how many episodes to expect.
There's a reason that this is such a hot topic. Leading up to the "WandaVision" premiere earlier this year, fans had two big questions: how many episodes would the series have, and how long would those episodes be. The initial excitement upon learning that there'd be nine episodes was somewhat diminished when we also learned that some episodes would be less than 30 minutes. Then, as "The Falcon and the Winter Soldier" premiered in March, we experienced the same mixed emotions when Disney+ announced a series of six episodes, with the shortest clocking in at 49 minutes. The differing approaches to both shows has left many wondering which one Loki will emulate, in this regard — or if it'll do something else entirely.
There's a lot of ground to cover in Loki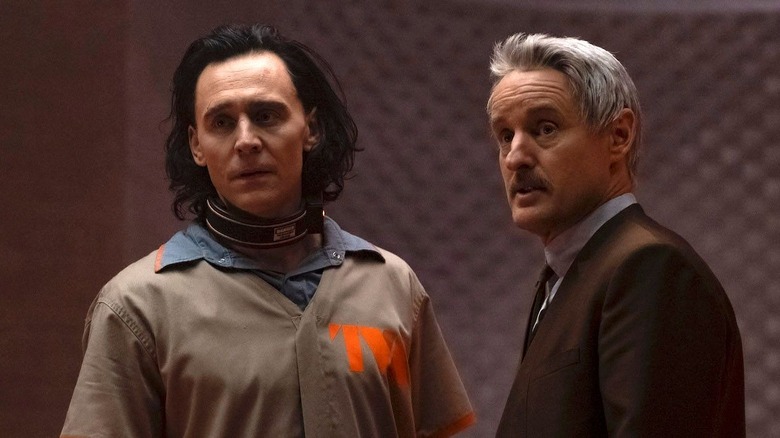 Disney+/Marvel Studios
Well, it turns out that "Loki" will be following the same format as "The Falcon and the Winter Soldier." Beginning on Wednesday, June 9, MCU fans will have a new "Loki" episode each week, for six weeks, with episode run times between 40 and 50 minutes (via Collider). Given the spectacle "The Falcon and the Winter Soldier" was able to create within that format, hopes are quite high for "Loki," which is good because the series certainly has a lot of ground to cover, if the trailer is any indication.
Remember, in "Avengers: Infinity War," Loki (Tom Hiddleston) was killed by Thanos (Josh Brolin). Then, in "Avengers: Endgame" the titular heroes plan a "time heist" in an effort to undo Thanos' snap, which involved traveling back to the famous "Battle of New York" that was depicted in the first Avengers film: the Loki of that timeline managed to escape, taking the Tesseract with him. Thus, the "Loki" series will need to address the situations surrounding this Loki from the past — who, keep in mind, hasn't gone through the redemptive arc that the mainstream MCU Loki did — and see what he has been up to since his escape, as well as what devious plans the Asgardian trickster has up his sleeve.
"Loki" will premiere on Disney+ on June 9, and new episodes will air every following Wednesday.