Why Renn From Animal Kingdom Looks So Familiar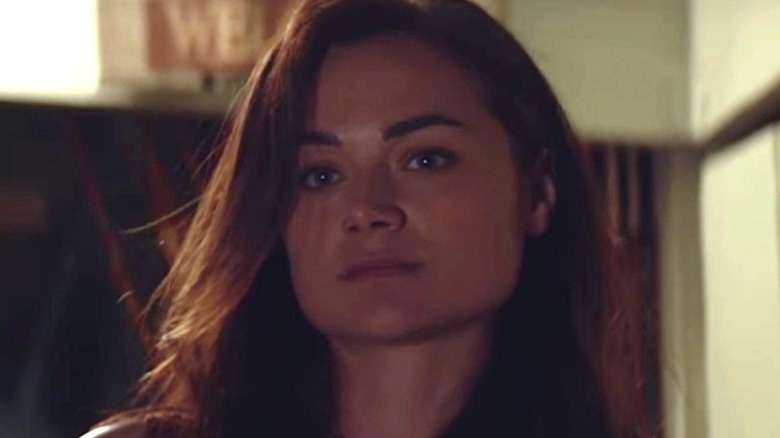 TNT
Although it started as an adaptation of a critically acclaimed movie of the same name, TNT's "Animal Kingdom" has managed to make a name for itself that's entirely separate from the movie over the four years since it began airing. The series, which tells the story of a family that also works as a criminal enterprise, is helped by an excellent core cast and compelling storylines.
As the show has gone on, it's allowed for dynamics that never happened in the movie to become more and more prominent. One of those dynamics is the ongoing relationship between Craig Cody (Ben Robson), one of the Cody family's most impulsive members, and Renn Randall (Christina Ochoa), with whom he has a son. The dynamic between Craig and Renn has gotten quite a bit of air time over the years, and it's led some viewers to wonder where they might recognize Ochoa from. As it turns out, she had several substantial roles before joining "Animal Kingdom."
Ochoa's first big break was on Matador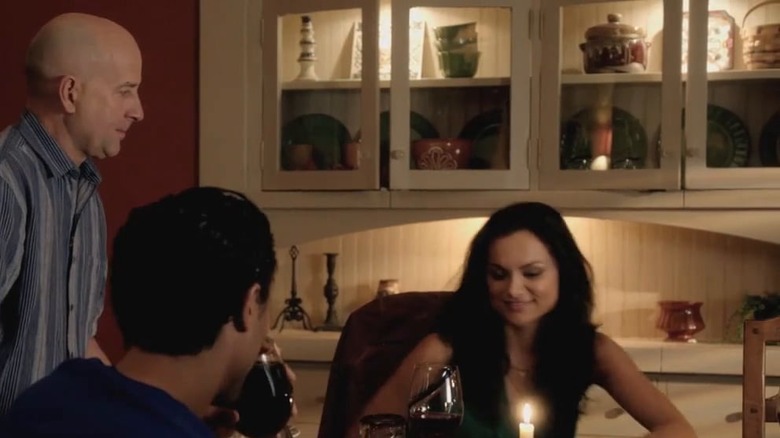 El Rey
In 2014, Christina Ochoa had a supporting role on the show "Matador," which starred Gabriel Luna. The series told the story of the rise and fall of soccer star Tony "Matador" Bravo  (Luna), who is also working as a covert operative for the CIA. At the beginning of the series, Luna is recruited to infiltrate the Los Angeles Riot because the agency suspects the team's owner (Alfred Molina) is using his money to fund illicit activities. 
Ochoa played Karen Morales on the series and appeared in five of the show's 13 episodes. "Matador" was launched as part of the El Rey network, and although it was initially renewed for a second season, the show was eventually canceled after its first. The show wasn't a tremendous success, but Ochoa's role was prominent enough to get her noticed as she continued her career in pursuit of even bigger projects. 
She then starred on Blood Drive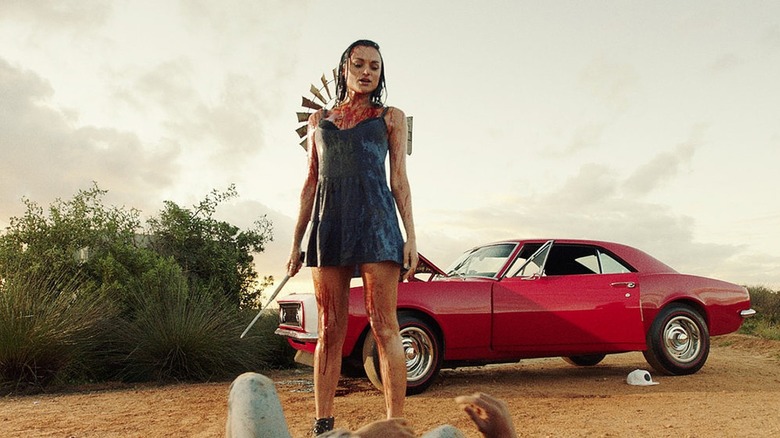 Syfy
Concurrent with her role on "Animal Kingdom," Ochoa had prominent roles on many shows that just didn't catch on with audiences. "Blood Drive" was a Syfy series set in an alternate version of 1999 in which the entire world has been transformed by a series of earthquakes. The U.S. is now divided in two by a giant crack that's roughly where the Mississippi River used to be. The environmental catastrophe has also led to a scarcity of water and gasoline. 
On "Blood Drive," Ochoa played Grace D'Argento, the second lead who teams up with Alan Ritchson's Arthur Bailey to take part in the Blood Drive, a death race in which the cars run on human blood. The show focuses on a sinister organization known as Heart Enterprises that has been secretly exercising control over virtually every aspect of life in this new dystopia. Although the series was certainly pulpy and could be fun, it was ultimately canceled after a single season. 
Ochoa then moved over to The CW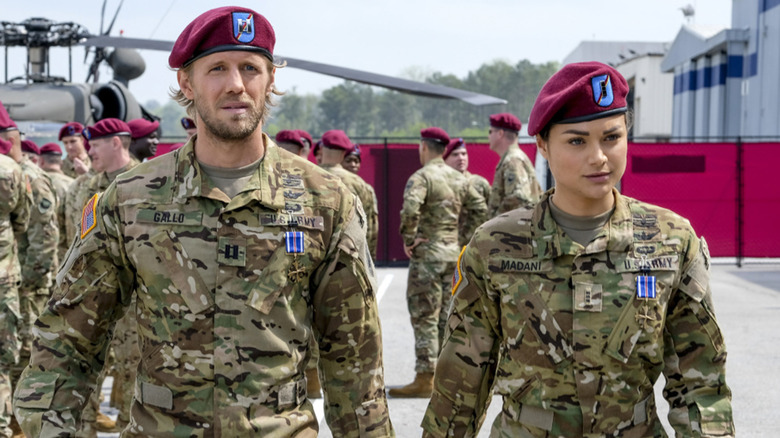 The CW
Following the cancellation of "Blood Drive," Christina Ochoa got the chance to star on her own series over on The CW. "Valor" follows the soldiers in an elite military unit of helicopter pilots tasked with carrying out top-secret missions, and as they perform their duties, the show also slowly reveals more about each soldier's past. Ochoa played Chief Warrant Officer 3 Nora Madani, one of the first women ever to be assigned to the special operations community. 
Madani was the show's main character and the person viewers learned most about over the course of the series. She was notably addicted to prescription painkillers following a helicopter crash that left her badly injured. "Valor" only lasted for a single season and was not renewed after the final of its 13 episodes aired in May 2018. However, by that time, Ochoa had already made several appearances on "Animal Planet."
The actress guest starred on A Million Little Things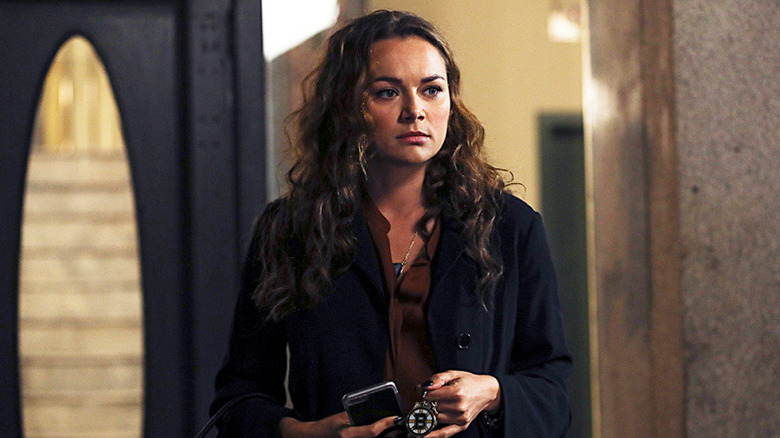 ABC
Although Ochoa's work as a lead actress has yet to lead to a long-lasting series of her own, she's also had some success in supporting turns. On "A Million Little Things," Ochoa played Ashley Morales over the course of the show's first season. The series tells the story of a group of friends in the aftermath of the death by suicide of Jon (Ron Livingston), one of their closest friends.
Ashley was Jon's assistant, and throughout the first season, we learn more about her relationship with Jon, including key pieces of information that help explain his decision to take his own life. When the series has continued past its initial run, Ochoa left the show, but her turn in the first season remains memorable. "A Million Little Things" has remained a fairly popular series, and other than "Animal Kingdom," it's likely the thing most people will recognize Ochoa from.