Why Mrs. Hawkins From Behind Her Eyes Looks So Familiar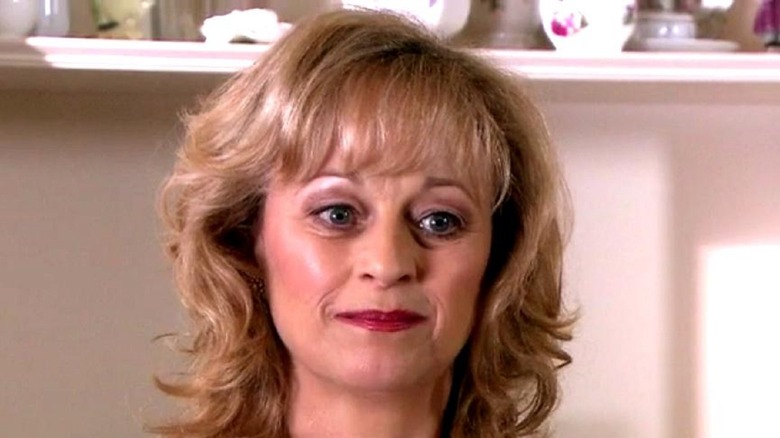 BBC
From episode to episode, "Behind Her Eyes" thrives on its mind games. The drama of the series is based on a pair of relationships. The first is between Louise (Simona Barnsley) and Dr. David Ferguson (Tom Bateman). Louise and David meet at a bar and then discover that they're going to be working together. From there, they begin carrying on an affair with one another. Louise's affair with David is complicated by his wife, Adele (Eve Hewson), with whom Louise strikes up a friendship. 
These three characters take up the majority of the story, but there are others, like Lizzy McInnerny as Mrs. Hawkins, who exist on the periphery. McInnerny only appears in two episodes of the series, but she makes an impression. She may have even left some viewers wondering where they might have seen her before. As it turns out, McInnerny has popped up in a wide variety of British productions in recent years, which may explain her familiarity to many fans.
McInnerny had a role on Hollyoaks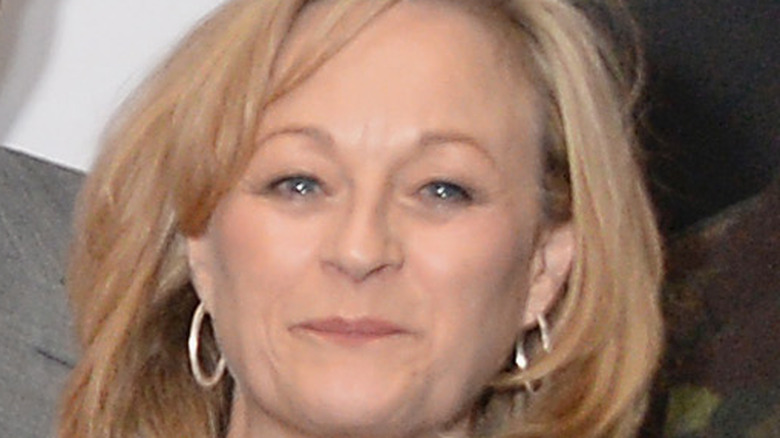 David M. Benett/Getty Images
Although most American viewers would likely recognize her from her role in recent series on streaming services like Netflix, McInnerny's been working consistently on TV for decades, as shown on her IMDb page. Her list of credits stretches all the way back to the 1990s. Her early roles were on series like "Gems," "All in the Game," and "Looking After Jo Jo." These roles may not mean much to U.S. audiences, but they speak to McInnerny's lengthy career as an actress, even though she's only now being more widely recognized for her work. 
Fans of British soap operas may be the people most likely to recognize McInnerny, as she did stints on several very popular British soaps, including "Hollyoaks." The series, which is set in the fictional town of the same name, is known in part for tackling taboo subjects that are rarely addressed elsewhere in British media, per Female First. McInnerny played Sara Robinson for seven episodes, making her one of the many characters who has come through the village over the course of the show's run. 
McInnerny also guest starred on Coronation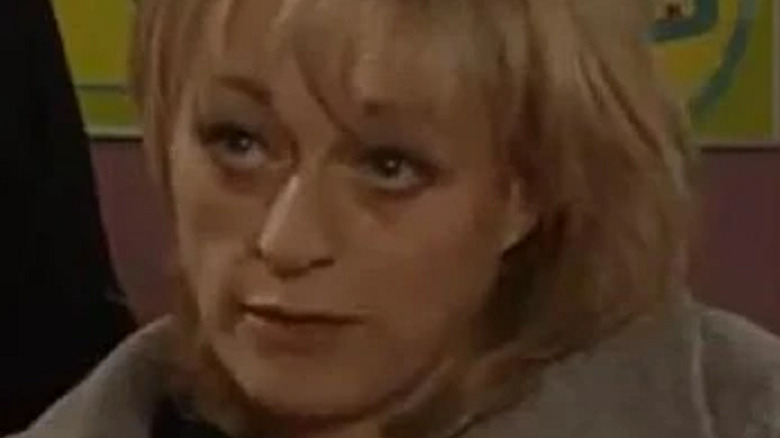 ITV
After she was done filming "Hollyoaks," McInnerny had a role on another British soap opera. In 2013, she played D.S. Kline for four episodes on the series "Coronation Street". Thus far, that series has produced more than 10,000 episodes and has been running since 1960. The show focuses on the residents of Coronation Street, a cobbled street in the fictional town of Weatherfield. According to the Manchester Evening News, Weatherfield is based on inner-city Salford. 
On the series, McInnerny played one of the two detectives charged with investigating the abduction of Ruby Soames (Macy Halabi) by her father Tyrone Dobbs (Alan Halsall). After a few days of investigating, Kline ultimately hears Tyrone's confession, and he was then remanded for trial. Although McInnerny was only on the series for a limited run, it was part of a long career centered on such supporting roles. "Behind Her Eyes" may be one of her most prominent roles, but she's got plenty of experience in front of the camera. 
McInnerny was a key supporting player on The Crown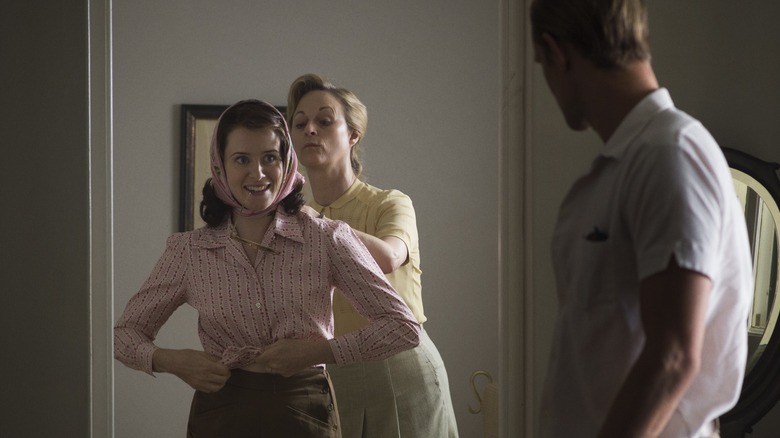 Netflix
Perhaps McInnerny's most notable credit was on "The Crown," where she played "Bobo" McDonald for 13 episodes. Although not all "Crown" fans may recognize that name, they'll likely know her as the queen's nanny and eventual dresser and confidante. In the early seasons of the series, McInnerny played Bobo opposite Claire Foy's Queen Elizabeth II. McInnerny's role was not on par with Foy and the show's other early-season stars, but she was a consistent player in the background. 
In addition to her role in "The Crown," McInnerny has also had roles in recent shows like "The Haunting of Bly Manor," "London Spy," and "Peaky Blinders." Because of the increase in the number of British TV shows that have been exported to the U.S., McInnerny and other British thespians are getting much more exposure to American audiences than they would have in previous eras.