The Most Dangerous Part Of Filming One Chicago Shows Isn't What You Think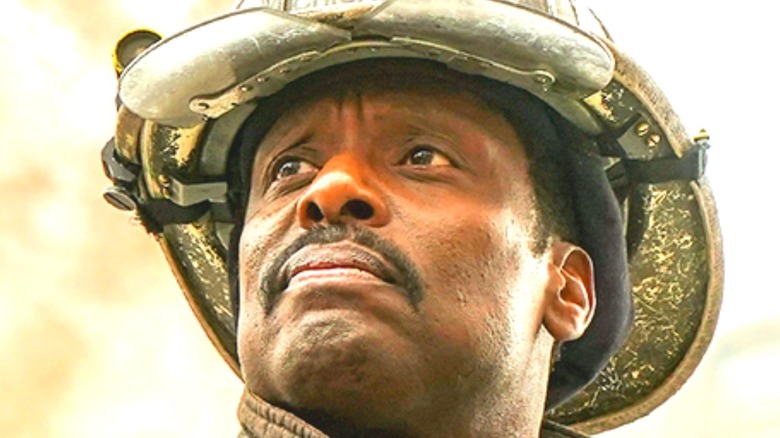 NBC
Dick Wolf's "One Chicago" franchise has been a big success for NBC. After launching with "Chicago Fire" in 2012, the franchise has grown into three ongoing series on NBC following the successful launches of the "Fire" spinoffs, "Chicago P.D." and "Chicago Med." The franchise's third spinoff series, "Chicago Justice," was canceled after just one season back in 2017 — making it the only "Chicago" show to date that has failed to find success at the network. However, the quick cancellation of "Justice" didn't affect the "One Chicago" franchise all that much, and "Chicago Fire," "Chicago P.D.," and "Chicago Med" continue to be reliable scripted series for NBC.
As their titles suggest, the "One Chicago" shows focus on the lives and struggles of fictional firefighters, police officers, and emergency medical workers operating within the city of Chicago. The three series are all filmed in the Windy City as well, which has helped them achieve a sense of necessary realism. However, filming in Chicago itself has also created some unique problems over the years for the "One Chicago" actors.
How real Chicago weather makes filming the One Chicago shows difficult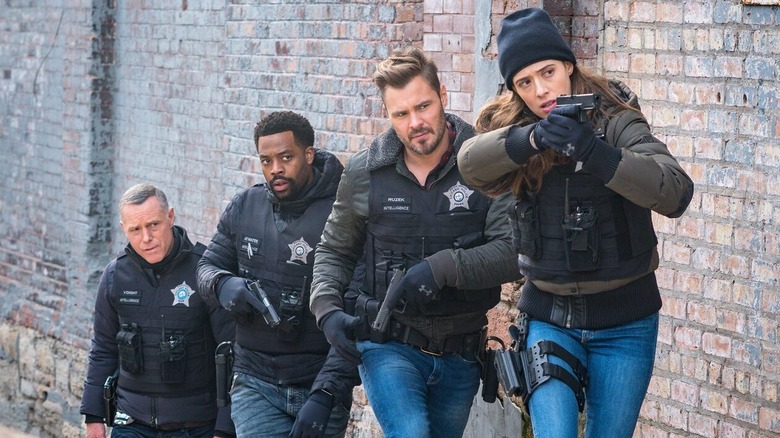 NBC
During an interview with NBC 5 Chicago, cast members of "Chicago Fire," "Chicago P.D.," and "Chicago Med" all discussed what it's like filming the "One Chicago" shows in the Windy City. In particular, the actors all spoke about filming during the bitterly cold Chicago winters, with "Chicago Fire" star Taylor Kinney even detailing a story of the time he had to jump into freezing cold water for a scene. But there is one Chicago weather hazard above all else that apparently every "One Chicago" actor has had dangerous encounters with while filming.
"Chicago Fire" stars Eamonn Walker and Jesse Spencer opened up about the difficulty of working when there's black ice (a thin coating of ice that is nearly impossible to see) on the ground. The actors even revealed that "everyone" working on the "One Chicago" shows has "wiped out" by unexpectedly walking on black ice at some point. That's a bit surprising considering the "One Chicago" shows focus on the dangerous and high-intensity efforts of firefighters, doctors, and policemen, but it's also a reminder of how even a couple patches of ice can cause the biggest headaches.