This Is Who NCIS Paid Tribute To Following Season 18, Episode 13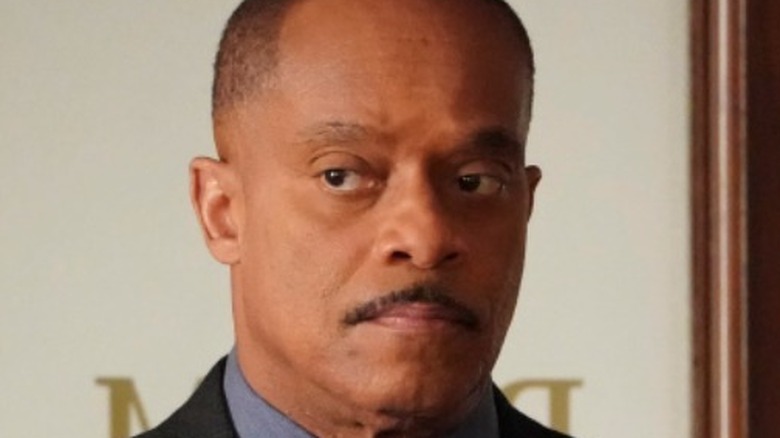 Bill Inoshita/CBS
"NCIS" closed its most recent episode with a moving tribute to a longtime crew member who recently died. "NCIS" Season 18, Episode 13, "Misconduct," aired on May 4 and closed with a title card acknowledging the loss of Shannon Soucie. "In memory of our friend and colleague Shannon Soucie," the title card read, accompanied by a photo of Soucie. "We will miss you."
Soucie was obviously an important member of the "NCIS" family, but the title card didn't say what her job was on the long-running CBS procedural. However, her obituary was published on the Make-Up Artists and Hair Stylists Guild Local 706's website. The obituary reveals Soucie was a hair stylist who worked in Hollywood for 25 years and on "NCIS" for the past 15. She joined the show in Season 3 and had worked on it ever since. Soucie was a valued member of the hair and make-up department for her positive attitude and skill with her scissors. Carla Dean, the head of the hair department at "NCIS," said Soucie was "always happy and smiling, wanting everyone to be okay," and that "she was the best haircutter."
Shannon Soucie died on April 19, 2021; she was 55. Her cause of death has not been disclosed.
Shannon Soucie was a hardworking TV professional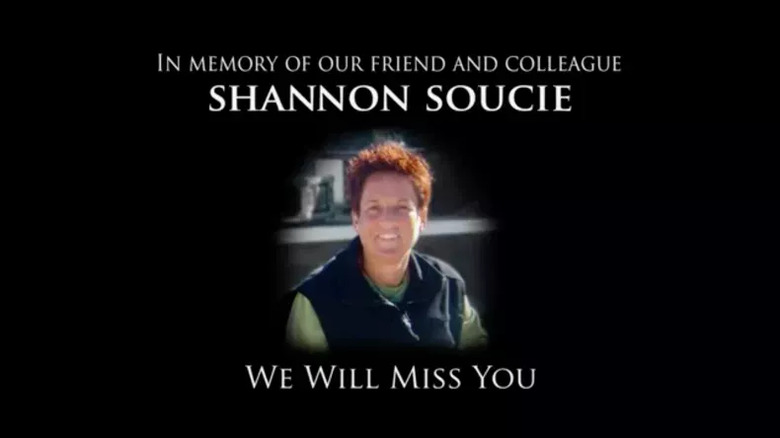 CBS
According to her obituary, Shannon Soucie joined the Make-Up Artists & Hair Stylists Guild in 1996. As her IMDb page details, before joining "NCIS," she worked on numerous movies including "Primary Colors," "Man on the Moon," and "The Last Samurai," and TV shows including "Lois & Clark," "CSI," and "JAG," the predecessor series of "NCIS." In 2000, Soucie was part of an Emmy-nominated hair and make-up team for the made-for-television movie "Gepetto," a retelling of the Pinocchio story that aired on ABC and starred Drew Carey as the titular puppet maker.
Soucie came from an entertainment industry family. Her father, Gerald Soucie, was also a member of Local 706 — serving on the chapter's executive board — and worked as a make-up artist on "National Lampoon's Animal House." Shannon's brother Mark is a studio electrician. She was an avid softball player and baseball fan. According to Distractify, remembrances from friends on Soucie's Facebook page praised her kindness and generosity.