Why Hollywood Stopped Casting Michelle Trachtenberg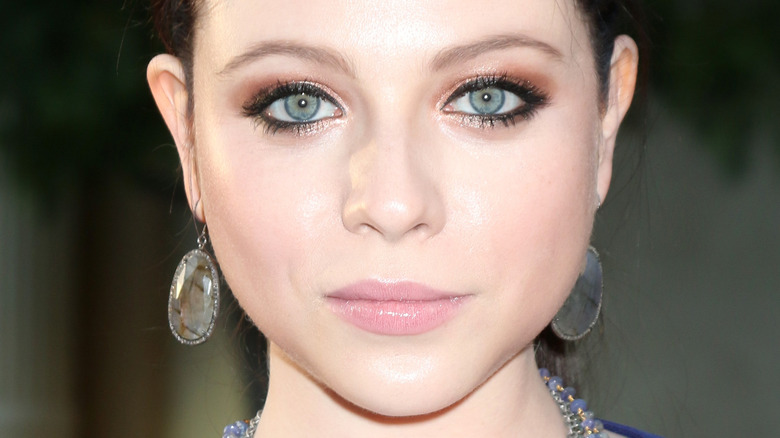 Shutterstock
Michelle Trachtenberg made her acting debut in an episode of "Law & Order," but her starring role as Harriet M. Welsch in the 1996 movie "Harriet the Spy" established her as one to watch. From there, she landed parts on series like "The Adventures of Pete & Pete" and "Meego," eventually leveraging her success in TV into a role on "Buffy the Vampire Slayer." She got into crazy backpacker hijinks into the comedy "EuroTrip," learned to skate like a professional for "Ice Princess," and played one of Manhattan's wealthy elite on "Gossip Girl."
But after wrapping up her stint on "Gossip Girl," it seems like Trachtenberg hasn't had a high-profile role for a while. So why has the actress been staying away from the spotlight? Well, here's why Michelle Trachtenberg hasn't been popping up on your screen lately and what she's been working on while taking a short hiatus from acting.
Michelle Trachtenberg passed up a great opportunity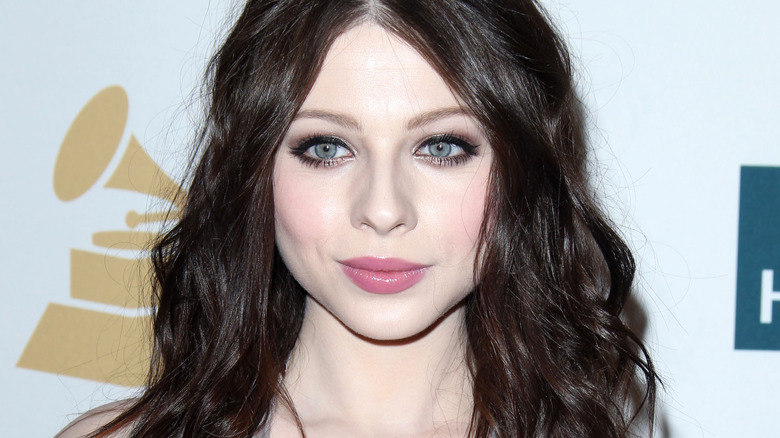 Shutterstock
Can you envision Trachtenberg starring in "Twilight?" Well, she nearly landed a coveted role in the popular franchise, but in the end, it didn't pan out.
"There was definitely interest here and there because there's only so few pale girls in Hollywood," Trachtenberg told US Weekly. But ultimately, Trachtenberg had already signed on to other projects that would've conflicted with shooting the vampire romance, so she couldn't commit. As she went on to explain, "I guess schedules never worked out."
Being a part of the "Twilight" franchise would've undoubtedly taken Trachtenberg's career to new heights, and maybe if she'd backed out of another project, she could've made it happen. Yet Trachtenberg tries not to spend too much time looking back and wondering how her career might've changed if she'd landed a role in "Twilight." She explained, "[Hypothetical answers mean] you're not living in the moment and you're looking negatively at what you're doing now."
She was frustrated working in TV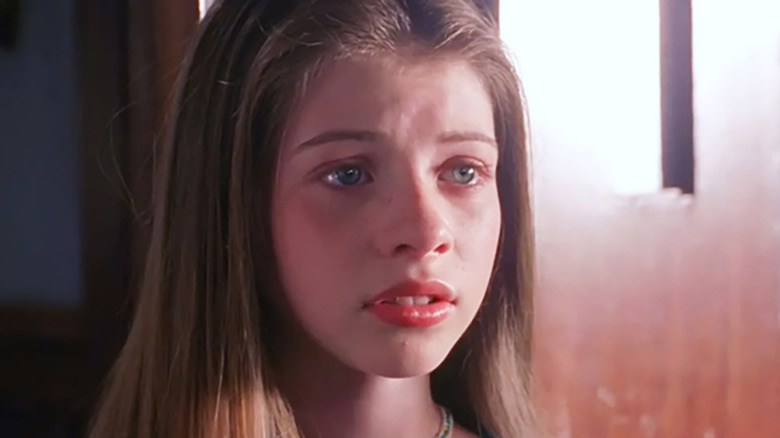 The WB
In 2000, Trachtenberg joined the cast of the popular series "Buffy the Vampire Slayer" for the show's fifth season. Here, she starred as Dawn Summers, Buffy's little sister, who plays a pivotal role in the series. And when Dawn discovers her true purpose, she struggles to accept who she is and her mystical connection to every single dimension of reality. But while Trachtenberg was grateful for the opportunity to be part of such an impactful show, she wasn't enthusiastic about the idea of working on another TV series once it was over.
"Honestly when I left 'Buffy,' I never thought I'd go back to TV because I've done it. I'm not a person to repeat myself creativity-wise. And I found TV to be rather stifling, especially 'Buffy,'" Trachtenberg said in an interview with Entertainment Weekly. "Three years as one character — where they're not changing the character and your abilities aren't being tested or challenged — gets very repetitive." While Trachtenberg did eventually reconsider and returned to working in television, her experience of being held back as a creative individual in front of the camera may have discouraged her from accepting other TV roles.
She received a lot of negative comments after Buffy the Vampire Slayer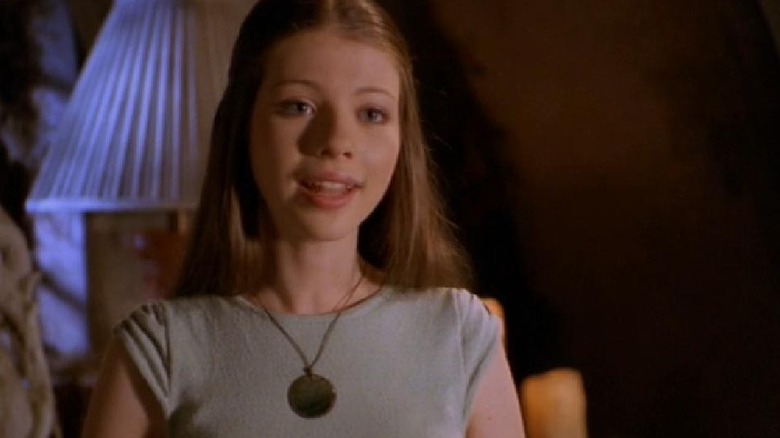 The WB
Perhaps Michelle Trachtenberg became so hesitant to accept certain roles because fans of "Buffy the Vampire Slayer" responded so negatively to her character, Dawn Summers. Multiple people have labeled Dawn as one of the most annoying and hated characters on TV, but to Trachtenberg's credit, maybe this means she played the role of the annoying little sister incredibly well. Still, comments like that have to hurt.
To this day, Trachtenberg says that people will tell her about much they disliked Dawn. "I still get comments like, 'Oh my God! I think Dawn is so annoying!' I get it. It's fine," Trachtenberg told Entertainment Weekly in 2017. She continued on to say, "I rarely get the, 'Oh, she ruined the show.' I do get a lot of, 'Oh, she was so whiny!' Hi, were you a teenager? Oh, you were docile, sitting in the corner, doe-eyed and happy to be there? No. There's a reason why teenagers have a stigma, and that is what Joss [Whedon] wrote." 
It's true that Dawn was prone to sulking and complaining, but as Trachtenberg says, she was certainly a realistic character.
A major TV show fell through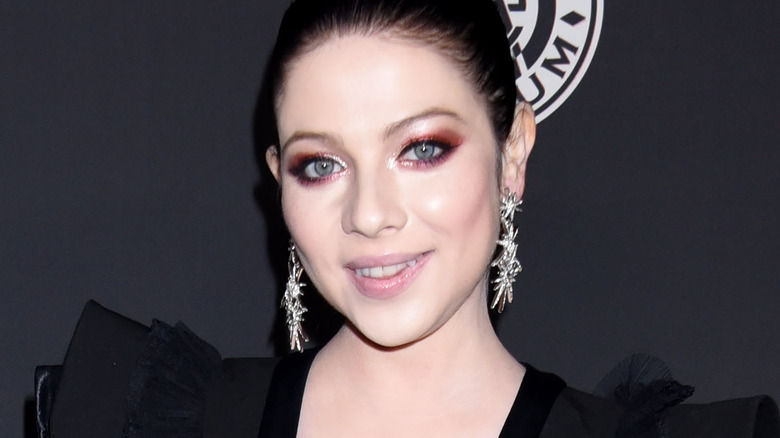 Shutterstock
After appearing in a supporting role on "Gossip Girl," Trachtenberg had her sights set on a new kind of part — she wanted to star in her own TV show. In 2010, Vulture reported that the production team behind "Gossip Girl" was also working on producing a new CW drama for Trachtenberg. The actress was set to star as a criminology student with a complicated past and an uncanny talent for profiling suspects. In fact, she'd pitched the idea for the show herself, so in addition to starring, she was also going to serve as a producer.
Originally, the show was supposed to begin airing with hour-long episodes in the fall of 2011. This would've represented a big step forward in Trachtenberg's career. But like so many other interesting series that never see the light of day, the pilot was simply never picked up. Losing the opportunity to produce and star in her own TV show was definitely a setback for Trachtenberg.
Michelle Trachtenberg has gotten mediocre reviews for recent projects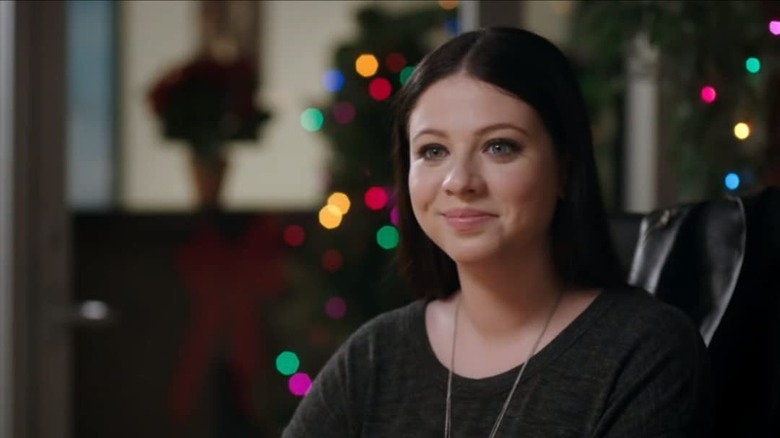 Lifetime
So, why haven't Michelle Trachtenberg's more recent films gotten the same attention as some of her earlier projects? Well, unfortunately, after appearing on "Gossip Girl," her subsequent projects just haven't earned many positive reviews.
In 2014, Trachtenberg appeared in "The Scribbler," which told the story of a woman who attempts to eliminate her multiple personalities through a risky experimental process. But this comic book adaptation fell flat, with critics panning the film. That same year, she starred in the made-for-TV comedy movie "Save the Date" as a woman who races to find a husband after having a few too many drinks and booking a wedding venue. With middling reviews, "Save the Date" wasn't exactly a boon for Trachtenberg's career. And in 2015, Trachtenberg played a curious reporter in "The Christmas Gift" who tries to track down a stranger who unknowingly changed her life after sending an anonymous present. Unfortunately, "The Christmas Gift" didn't make much of an impression on critics either, and for a couple of years, it seemed like Trachtenberg was struggling to find roles that truly suited her.
Her web series ended after one season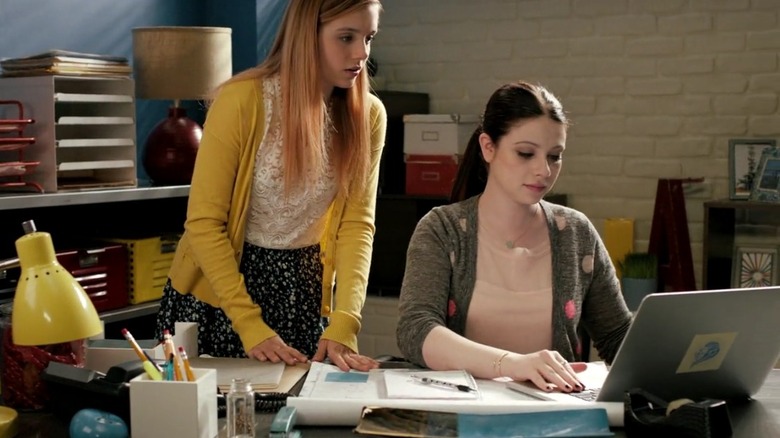 AwesomenessTV
In 2015, Trachtenberg took on a starring role in the web series "Guidance," which was hosted on Verizon's mobile video streaming platform go90. In the show, Trachtenberg played Anna, a guidance counselor who tries to help one of her students investigate the source of some scandalous photos. But Trachtenberg only appeared in the first season of the series, as each season featured a new cast of characters dealing with different issues. 
Ultimately, "Guidance" was canceled after three seasons. The short episodes just didn't pack enough punch into a few minutes, and critics and audiences felt relatively neutral about the series. In addition, the streaming platform ended up folding too, as there just wasn't enough interest in the go90 offerings. While the premise of the series was interesting (and could've been particularly intriguing to "Gossip Girl" fans), most people simply weren't checking out the go90 platform for streaming options. In other words, this short-lived project may have been a misstep for Trachtenberg.
Her guest spots haven't led to long-term roles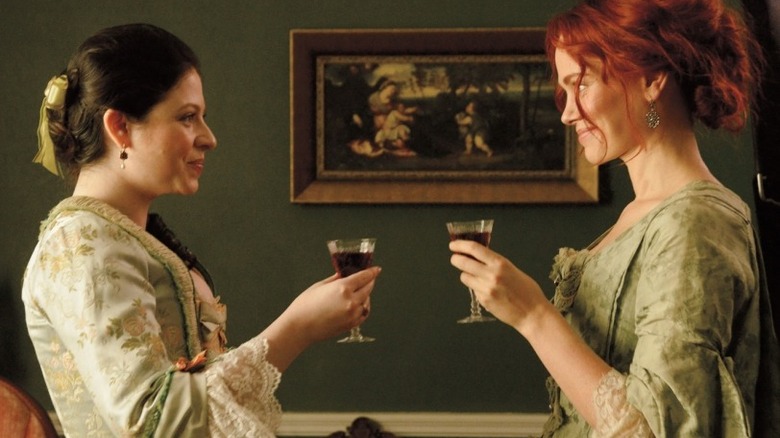 Fox
While Trachtenberg did have some frustrating experiences working in TV throughout her career, she's returned to the small screen plenty of times to appear as a guest on shows that she loves. Over the past few years, she's popped up on episodes of "Criminal Minds," "NCIS: Los Angeles," "Sleepy Hollow," and "SuperMansion." Trachtenberg was especially excited about getting the chance to play Abigail Adams on "Sleepy Hollow," and before her episode aired, she hinted that it was "very possible" that her character might return, explaining that she'd discussed the prospect of coming back with executive producer Len Wiseman.
But in the end, none of these guest appearances have led to long-term or even recurring roles on these shows for Trachtenberg. Judging by her past comments about the downsides of working on TV, this could've been her choice, but it does seem like she would have been open to committing to a show like "Sleepy Hollow" if the stars had aligned.
Her film Sister Cities didn't get much buzz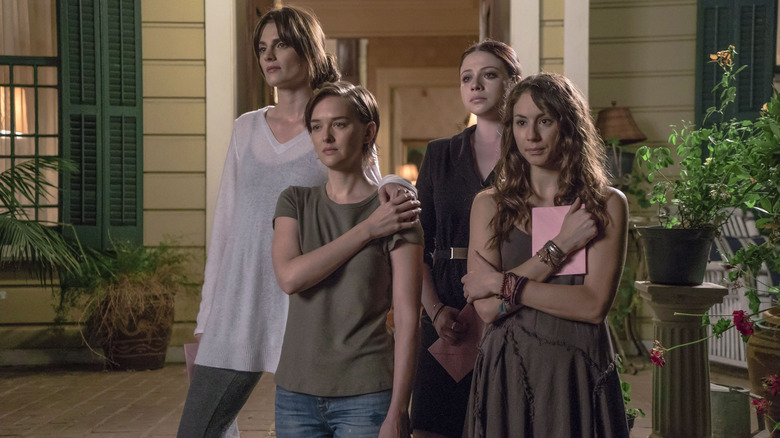 Lifetime
In 2016, Trachtenberg had a starring role as Dallas Baxter in the Lifetime movie "Sister Cities." Based on the play by Colette Freedman, the plot follows Dallas and her three sisters, who've been estranged for years until their mother's sudden death brings them together once again. Now, the four sisters have to untangle their past and investigate the strange circumstances surrounding their mom's death. The result is a family drama and a mystery wrapped into one, making for a suspenseful narrative ... one that kinda just faded away.
Granted, "Sister Cities" got a positive response from audiences. But despite the glowing reception from viewers, the movie didn't get much buzz amongst critics. Those that did take note of the film generally enjoyed it, with reviewer Virginia DeBolt declaring it an "all-star" movie and critic David Duprey describing it as a "tragic, unexpected, and moving journey." Perhaps it flew under the radar simply because it was a made-for-TV movie, but whatever the reason, it didn't do much for Trachtenberg's career.
She's been working on writing projects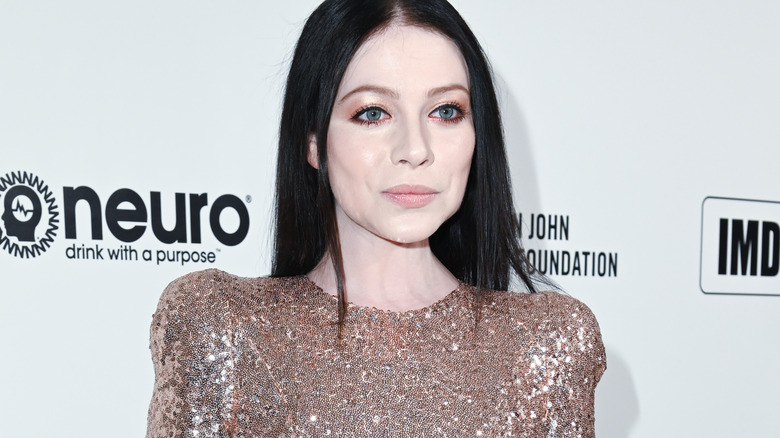 Shutterstock
Although Trachtenberg has always been passionate about acting, she's also interested in working in other roles in Hollywood. As it turns out, she's actually written several screenplays. It's only natural that the actress who made a name for herself starring as an aspiring writer in "Harriet the Spy" would have an interest in penning her own stories.
"I'm fully WGA [Writers Guild of America] and a writer and have sold several projects. I feel like [I'm living] a Hollywood version of Harriet's life," Trachtenberg told Entertainment Weekly in 2017. At the time, she explained that she was working on two projects that she was particularly passionate about. One project was "a period piece that spans about a 30-year decade, starting in the '50s," which Trachtenberg said was based on a true story. The other told the story of an "accessories editor who always wanted to be a writer."
However, Trachtenberg's screenplays never did make it to the big screen. Perhaps she's working on another, or maybe she's pushed these plans to the backburner for now.
Her animated series was short-lived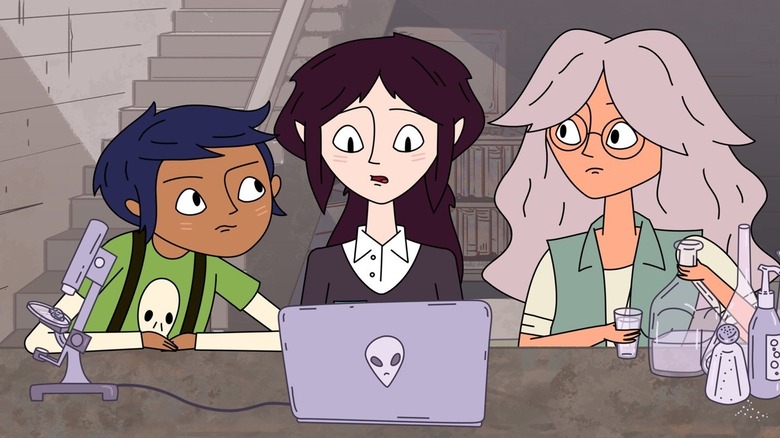 Facebook
In 2018, Trachtenberg lent her voice to the Facebook web series "Human Kind Of." Here, Trachtenberg played Judy Reilly, an awkward teenager who discovers the unexpected reason she's always felt so out of place. It turns out that her estranged father was actually an extraterrestrial. Judy has no idea how she's going to navigate life as a half-human, half-alien teenager (as if high school wasn't hard enough already). But her optimistic mother and her best friend have her back, and as the series progresses, she learns to embrace both sides of her personality and everything that makes her unique.
Each episode ran about five minutes, making for an easy and entertaining watch. "Human Kind Of" did earn decent reviews, but unfortunately, the series turned out to be short-lived, as it only lasted for a single season. While Trachtenberg has definitely shown her willingness to think outside the box by taking on projects like this, it hasn't necessarily translated to mainstream attention.
The Gossip Girl reboot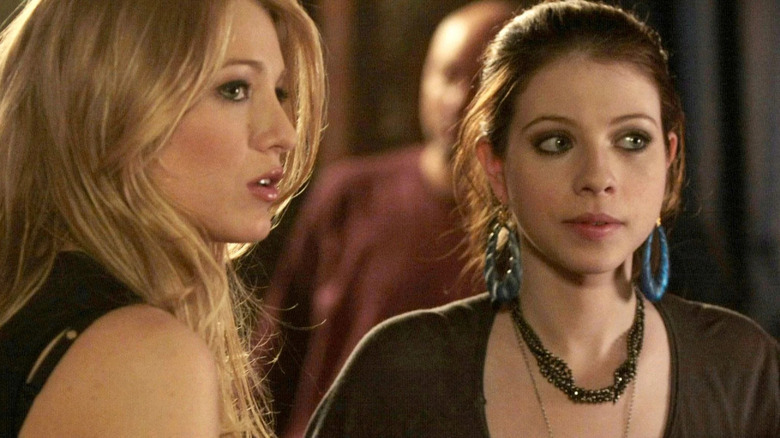 The CW
Trachtenberg had a recurring role on "Gossip Girl" as Georgina Sparks, one of the Upper East Side's elite who stirs up trouble every time she comes back to New York City. Georgina was a character that viewers loved to hate. She was captivating on-screen, and whenever she turned up, you knew that everything was about to go haywire.
For a while, it looked like Trachtenberg wouldn't be making any more surprise appearances in the highly anticipated "Gossip Girl" reboot. Why? Well, Josh Schwartz, who served as one of the showrunners during "Gossip Girl's" original run, is also one of the executive producers on the reboot. And he explained that the production team had told the original cast members that they were welcome to come back for the reboot, but so far, none of the actors had taken them up on the offer. (Well, except for narrator Kristen Bell.)
"We've reached out to all of them to let them know it was happening, and we'd love for them to be involved if they want to be involved but certainly didn't want to make it contingent upon [them being involved]. They played these characters for six years, and if they felt like they were good with that, we want to respect that, but obviously ... it would be great to see them again," Schwartz told reporters during the Television Critics Association summer press tour in 2019. Fortunately for fans of Trachtenberg's character, a return for the show's second season looks likely.
Michelle Trachtenberg is producing a true crime show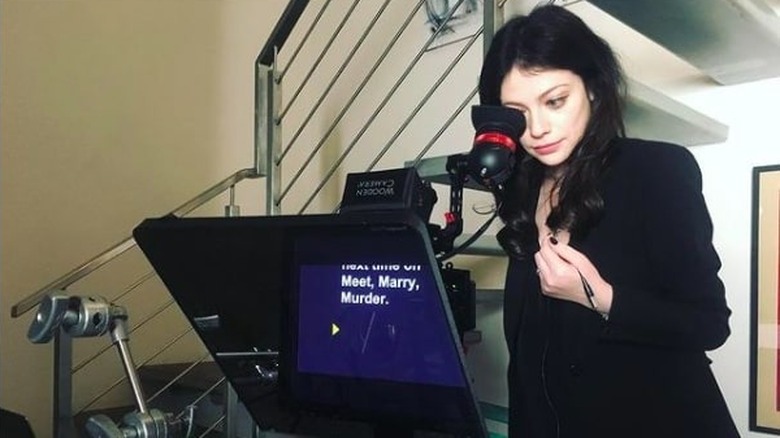 Instagram / @michelletrachtenberg
After wrapping up the series "Human Kind Of," it seemed like Trachtenberg went on a true hiatus for a while. After all, she hasn't acted since 2018, and she isn't currently slated to appear in any projects. But on social media, Trachtenberg has begun teasing a new project that she's working on behind the scenes. And early in 2021, she revealed what she'd been waiting to unveil — her upcoming true crime show.
Trachtenberg excitedly shared the news with her fans on Instagram after hinting at her new project for months. "The cat's out of the bag," she wrote in a caption, along with a photo of her behind a camera. "Excited to share that soon, you can watch me as the host and executive producer of my new true crime show 'Meet, Marry, Murder.' Do you really know the person you go to sleep with every night? Stay tuned ... it's going to be killer." Trachtenberg has been a fan of true crime for a while — she even wrote a screenplay about a serial killer years ago — so this show is definitely a major accomplishment for her.
Hollywood doesn't want to associate with someone associated with Joss Whedon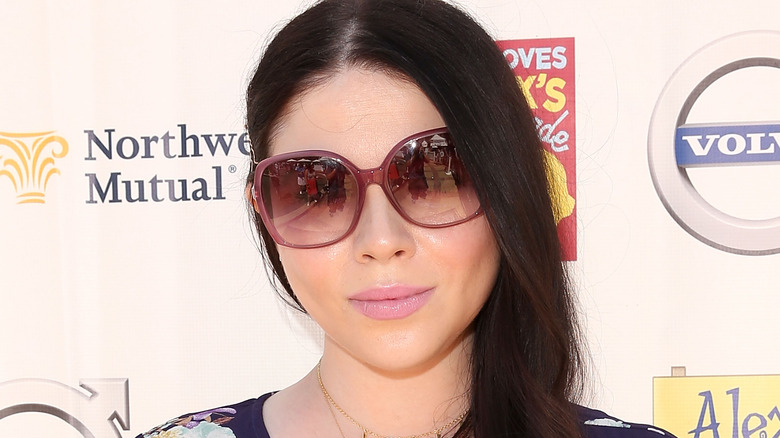 Jesse Grant/Getty Images
The taint of scandal can negatively impact an actor's career, even if they didn't do anything wrong or were even victimized by the actions of others. The actions and behaviors alleged of writer-director-showrunner Joss Whedon put a serious damper on his Hollywood activities, and cast a shadow over the professional and personal lives of the performers most closely connected with him. This includes "Buffy the Vampire Slayer" actor Michelle Trachtenberg.
In 2021, actor Charisma Carpenter revealed via Twitter that she suffered deep emotional scarring and trauma as a result of Whedon's on-set behavior on their show, "Angel." Echoing statements made by Ray Fisher about Whedon's allegedly cruel conduct on "Justice League," Carpenter said that Whedon criticized her weight while she was pregnant and "proceeded to attack my character," among other misdeeds. "Buffy" star Sarah Michelle Gellar stated on Instagram a desire to no longer "be forever associated with the name Joss Whedon," prompting Trachtenberg to reveal that "There was a rule" on the "Buffy" set that the show runner was "not allowed in a room alone with Michelle," a child during her tenure on the series.
She's too associated with the mid-2000s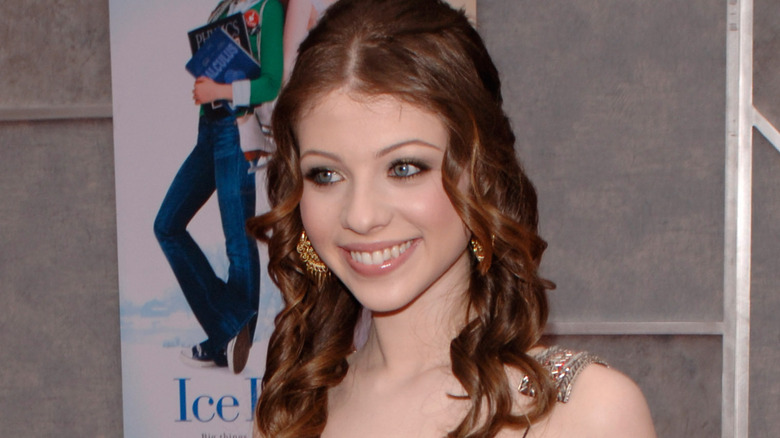 Featureflash Photo Agency/Shutterstock
Michelle Trachtenberg made a splash in the TV and film industries when she was a child, appearing on "All My Children" and "The Adventures of Pete and Pete" at age nine before starring in the major movie "Harriet the Spy" at 11. Many kid stars have struggled to move into teen and young adult roles, with filmmakers and audiences alike unable to see them as anything but plucky children, but Trachtenberg successfully navigated the transition — starring on "Buffy the Vampire Slayer" as a teen in the late '90s, and YA stalwarts like "Gossip Girl," "EuroTrip," and "Ice Princess" in the early 2000s. Trachtenberg has had a tough time getting Hollywood (and audiences) to associate her with anything other than mid-2000s entertainment and its unique flavors and sensibilities.
The period of roughly 2003 to 2007 was a watershed moment for teen-oriented movies and TV shows, and two decades removed, all of that stuff is hopelessly dated. Celebrities and actors who dominated the era, like Lindsay Lohan, Paris Hilton, and Trachtenberg, find themselves viewed by the public as almost relics of the era, their careers as dated as the fare in which they starred. Since she can't play teenagers and early-twenties characters in stuff anymore, Hollywood lacks interest in Michelle Trachtenberg.