47% Of People Agree This Is The Best Open World Game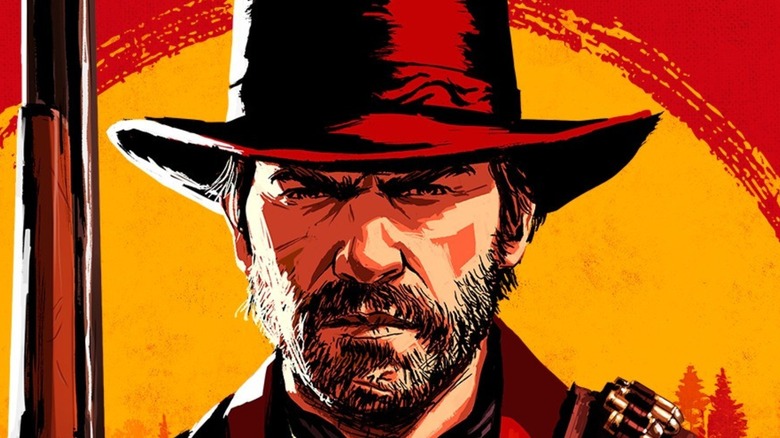 Some of the most rewarding video game experiences that have arrived in the last decade have taken advantage of the unparalleled freedom that an open world design brings with it. By building an entire world and allowing players to dive into it at their own pace, developers can replicate the diversity of choice present in the real world while encouraging gamers to experience that environment with the unique powers of a virtual avatar.
Many of the best open world games manage to strike a balance between a narrative flow of some sort and unrestricted exploration. When a video game studio compels a player to put their exploration instincts on hold to pursue a greater good or form a connection with the game's characters, the results can be truly gripping.
However, developers have found varied ways to approach open world games on different platforms, and the continued popularity of the genre seems to indicate that gamers are interested in checking out whatever they can get their hands on. To try and find out which open world games have the broadest appeal, SVG polled over 3,500 fans from around the world on which was the best.
Grand Theft Auto has been the king of the open world genre for a long time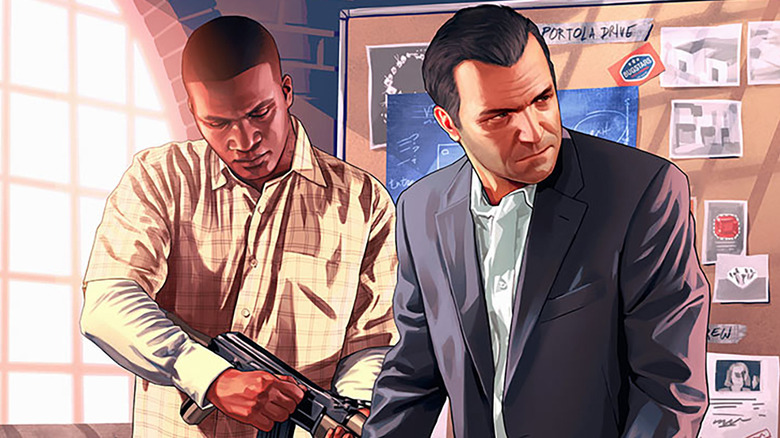 The "Grand Theft Auto" series received the most votes for the best open world game, with 47% of fans giving it the top spot. This isn't entirely surprising, as few series are as closely associated with open world design as "Grand Theft Auto." The franchise defined the modern open world game when "Grand Theft Auto 3" came out, and "Grand Theft Auto 5" has experienced incredible sales figures over its lifetime.
While "Grand Theft Auto 5" has a little bit of something for everyone, with an excellent singleplayer, a massive online component in "Grand Theft Auto Online," and a detailed world the begs to be explored, the next most popular game takes a different approach. "Minecraft," which received 19% of the vote, instead has a little bit of anything for anyone. The game features an endlessly customizable universe that stretches out over a massive map eight times bigger than the Earth.
Anyone who puts their mind to building something in "Minecraft" can likely do so with determination. While "Grand Theft Auto" certainly allows a wide degree of freedom, the two experiences are starkly different. Still, gamers have come to appreciate both.
Many other open world games have grabbed player interest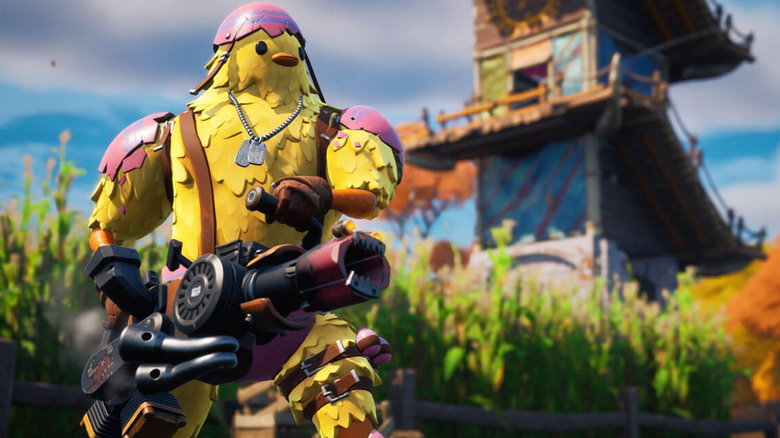 Rounding out the SVG poll is "Assassin's Creed" with 9% of the vote. The series started strictly in action-stealth territory, but more recent entries like "Assassin's Creed: Valhalla" have transitioned to an open-world RPG experience. Finally, "Fortnite" received just 1% of the vote, perhaps because most gamers are more familiar with the game's "Battle Royale" mode than the companion "Fortnite Creative" sandbox game.
However, one of the biggest surprises of SVG's poll was how many open world fans chose to write in their own choices for their favorite open world game. Over 25% of respondents decided to go with games outside of the list provided, with both diverse and definitive results. Games like "Ghost of Tsushima," "Fallout: New Vegas," "The Elder Scrolls 4: Oblivion," and many more were represented. The oldest write-in candidate was "Everquest," which debuted in 1999, while the most recent was "Genshin Impact," released in late 2020.
However, the most popular game to be written in was "Red Dead Redemption 2." An overwhelming majority of respondents named the 2018 open world western as their favorite, perhaps even putting it into unofficial competition with "Minecraft" for the number two slot in the poll.