The Shannara Chronicles Announces New Cast Members, Begins Filming Season Two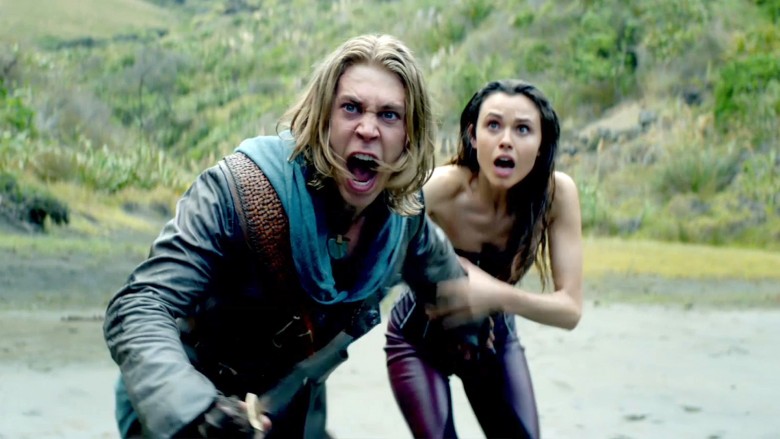 The second season of MTV's sexy supernatural fantasy series The Shannara Chronicles recently started filming in New Zealand, Deadline reports.
The second season will take place a year after the events of the season one finale, which saw the Dagda Mor defeated and Amberle sacrificing herself and becoming the next Ellcrys to save the Four Lands. Austin Butler (Wil), Ivana Baquero (Eretria), Manu Bennett (Allanon), Aaron Jakubenko (Ander), and Marcus Vanco (Bandon) will all return for season two.
The series is also adding a number of new cast members, most of whom will be very familiar to fans of teen TV. Malese Jow, of The Flash and The Vampire Diaries fame, will join as Mareth, a young woman with magical abilities, while Vanessa Morgan, who starred in the Disney Channel series My Babysitter's A Vampire and on MTV's Finding Carter, will play Lydia, Eretria's romantic interest. Newcomer Desmond Chaim will play General Rigam, a former member of Evertine's army who now leads a group of extremists. UnReal's Gentry White will join as bounty hunter Garet, and Eragon's Caroline Chikezie will appear as Queen Tamlin, the ruler of the Four Land's only human kingdom Leah.
Here's the official synopsis for season two, via Collider:
A year after the events of last season, The Four Lands is in chaos. The re-emergence of magic has the populace terrified, and an organization called The Crimson is hunting down magic users, using fear and intimidation to sow discord among the races. Wil, scarred by the loss of Amberle and his separation from Eretria, has turned his back on his magical destiny to become a healer. But when a mysterious woman named Mareth saves Wil from a Crimson attack, he is forced to rejoin the fight. After reuniting with Eretria, Wil, and Mareth seek out Allanon, only to learn that the Druid's former protégé, Bandon, is on a mission to resurrect a creature of darkest evil: The Warlock Lord. Together, our heroes must band together to take down The Crimson and prevent Bandon from unleashing an even greater threat upon the Four Lands, before it's too late.
No release date has been set for season two. While we wait, see shows that, like The Shannara Chronicles, basically ignored the books they were based on.