Invincible Season 2 - What We Know So Far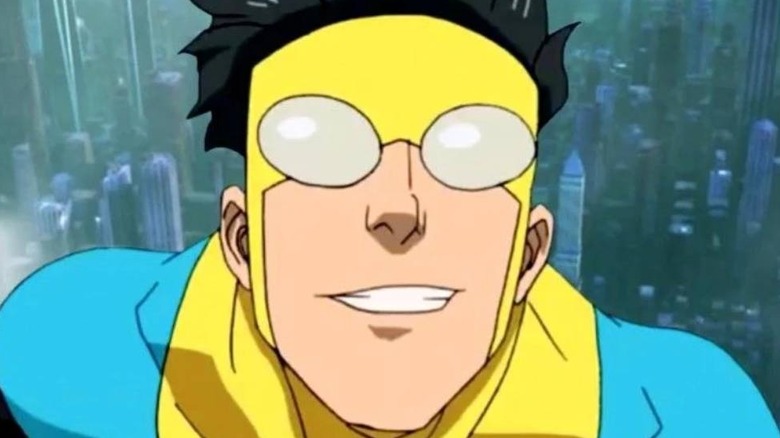 Amazon Studios
It's hard to believe, but it wasn't that long ago when the only superheroes most general audiences knew about were the big names like Spider-Man and Batman. Now, superheroes of all stripes dominate the multiplex while every cable channel and streaming service wants their own high-flying adventures to draw people in. It looks like Amazon Prime wasn't content with having just one superhero TV series in the form of "The Boys" as it added another big name to its roster with "Invincible."
Based on the Image comic book series created by Robert Kirkman of "The Walking Dead" fame, the TV show follows young Mark Grayson (Steven Yeun), who receives amazing abilities courtesy of his Viltrumite DNA he received from his father, Nolan (J.K. Simmons), who's better known to the world at large as Omni-Man. Mark becomes Invincible, and while he just wants to help the planet, he soon finds himself on the wrong side of his father, who's harboring some dark secrets of his own. 
With the first season in the bag, fans are no doubt waiting anxiously for more episodes. Fortunately, there are plenty more stories to tell as the series was picked up for both a second and third season shortly after the Season 1 finale aired. What can we expect in the near future? Here's the information we have on "Invincible" Season 2 so far. 
What's the release date for Invincible Season 2?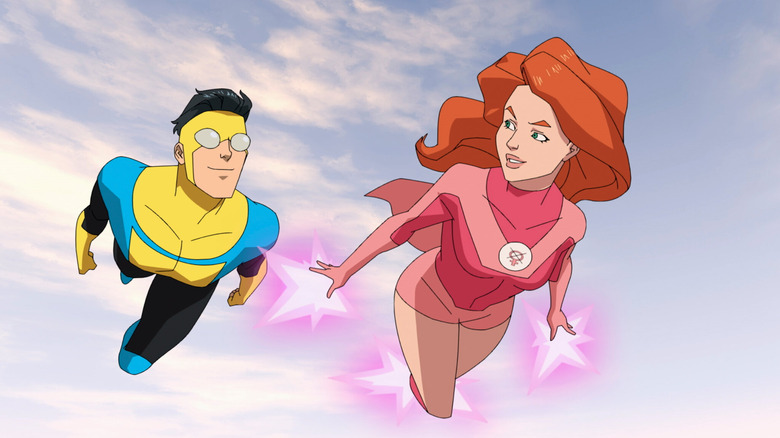 Amazon Studios
While "Invincible" has received an order for two more seasons, there's no word as of yet regarding when we might see some of those new episodes. Most series tend to take about a year for production, so we'd assume the second season would be released sometime in April or May of 2022. However, animation can sometimes extend beyond that as fans of "Rick and Morty" know all too well. Still, a 2022 release date seems most likely. 
With the dual-season order, those behind the scenes can hopefully get a jump on Season 3 as well. During the Season 2 announcement video, co-creator Robert Kirkman released on Twitter, he mentioned how he wants to do 100 more seasons if Amazon will let him. As long as the quality remains as high as it was the first time around, we'd say that's a very achievable goal.
Who's in the cast for Invincible Season 2?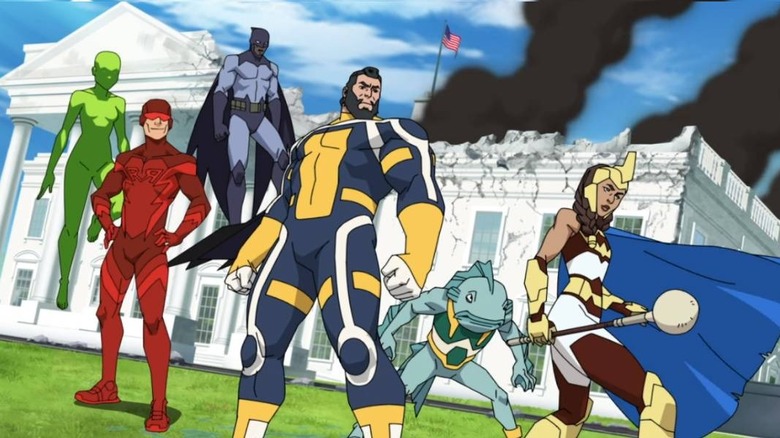 Amazon Studios
"Invincible" has an absolutely stacked voice cast, and while plenty of characters bite the dust throughout the first season, it's probably safe to say most actors will come back to reprise their parts. That includes the main cast consisting of Yeun as Mark Grayson, Sandra Oh as Debbie Grayson, Gillian Jacobs as Atom Eve, Jason Mantzoukas as Rex Splode, Walton Goggins as Cecil Stedman, and Zachary Quinto as Robot. Omni-Man, as voiced by J.K. Simmons, may have flown far away from Earth in the Season 1 finale, but it's definitely not the last time we've seen him, so expect Simmons to return as well. 
That list really only encompasses the tip of the iceberg as the first season also included the likes of Seth Rogen, Mahershala Ali, Andrew Rannells, Zazie Beetz, Mark Hamill, Ezra Miller, Michael Dorn, and Chris Diamantopoulos. It's a big universe out there, so there's bound to be at least a few new faces (and accompanying voices) in Season 2, but we'll have to wait for more casting announcements to see who may join the party later.
What's the plot for Invincible Season 2?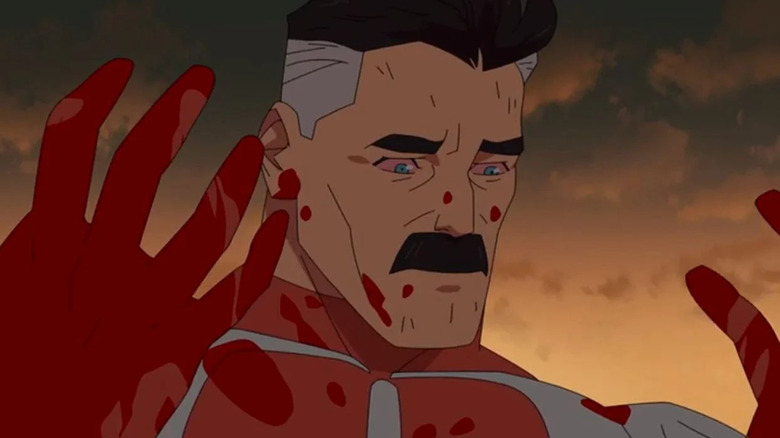 Amazon Studios
Spoilers for the "Invincible" Season 1 finale!
There are plenty of plot threads set up in Season 1 that future episodes will inevitably follow, the biggest of which is that Omni-Man abandoned his post on Earth, making Mark the only Viltrumite around. Omni-Man likely won't stay gone for long, and when he comes back, there's a good chance he'll bring a swarm of other hyper-violent Viltrumites with him. Mark didn't even have a fighting chance against just one, so it'll be interesting to see what happens when he comes face-to-face with the full might of his heritage. 
However, as Mark sits on the moon with Allen the Alien (Rogen), we get a flashback of everything transpiring on Earth he'll have to face coming up. This sequence of events depicts the Flaxans from Episode 2 plotting another invasion plan while Doc Seismic (Diamantopoulos) from Episode 3 has assembled a small army of lava-based monsters, and he's likely looking to get revenge on Mark and Atom Eve. Most interesting is the brief scene we see where D.A. Sinclair has created an army of his cyborgs under the watchful supervision of Cecil. Cecil seemed to hate the fact he had to use the cyborgs against Omni-Man earlier, but in this scene, we actually see him smiling. The GDA director definitely has more than a few skeletons in his closet, so it remains to be seen if he'll play more of an antagonistic role moving into the second season.