Kevin Feige Reveals The Huge WandaVision Cameo You Didn't Get To See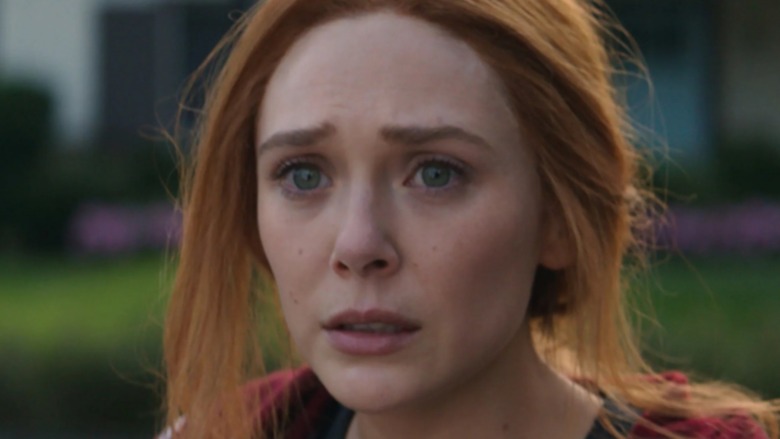 Marvel Studios/Disney+
"WandaVision" is well in our rear-view now, as is Disney+'s second original Marvel series, "The Falcon and the Winter Soldier." As with all Marvel Studios projects, that hasn't stopped fans from talking about everything that went down, and what could have been. Both series were well-received by fans and critics alike, despite some viewers being disappointed about their fan theories falling flat.
For every week that "WandaVision" premiered a new episode, there were more than a handful of new theories that would sprout online, and most of them never came to fruition. It didn't help that Paul Bettany trolled viewers by suggesting a major cameo was coming in the show, which turned out to just be himself playing a second version of Vision. For weeks, fans speculated on who this cameo was going to be. Evan Peters' cameo as Quicksilver had long been spoiled, so when he showed up in the series, it wasn't as big of a shock as it should have been.
According to Marvel Studios head Kevin Feige, there was going to be a huge cameo in the finale that fans definitely would have flipped over, but it was, unfortunately, an idea that was scrapped.
Kevin Feige said Doctor Strange was going to be in the WandaVision finale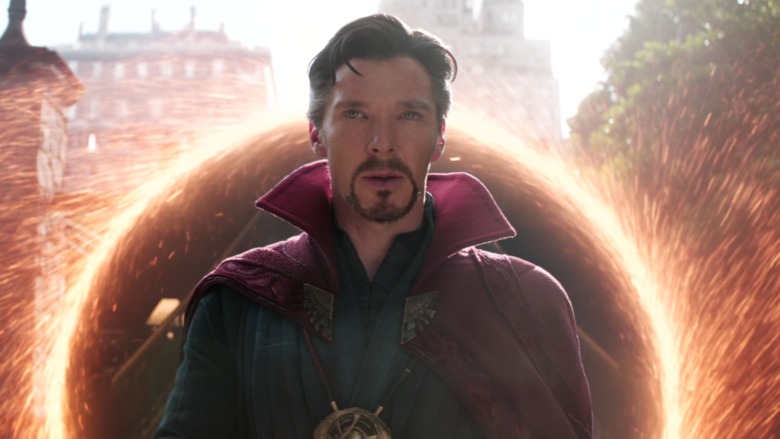 Marvel Studios/Disney
One of the MCU characters many fans believed would show up in "WandaVision" was Doctor Strange (Benedict Cumberbatch), and this was only heightened by Paul Bettany's comments on another actor joining the show who he had "fireworks" with. Kevin Feige recently admitted in the newest Rolling Stone issue (via ComicBook.com) that this was, in fact, the plan all along, and Doctor Strange was going to appear in the finale.
"Some people might say, 'Oh, it would've been so cool to see Doctor Strange. But It would have taken away from Wanda," Feige admitted. "We didn't want the end of the show to be commoditized to go to the next movie — here's the white guy, 'Let me show you how power works.'"
Feige also noted that a deal was made with Cumberbatch, whose cameo was going to tie into the mysterious Hyrda-themed commercials Wanda projected throughout the series. "WandaVision's" insane finale definitely delivered without Cumberbatch's cameo, and we'll see the Scarlet Witch and Sorcerer Supreme team up in "Doctor Strange in the Multiverse of Madness," which lands in theaters on March 25, 2022.