The Music Drama Hidden Gem Series You Can Stream On HBO Max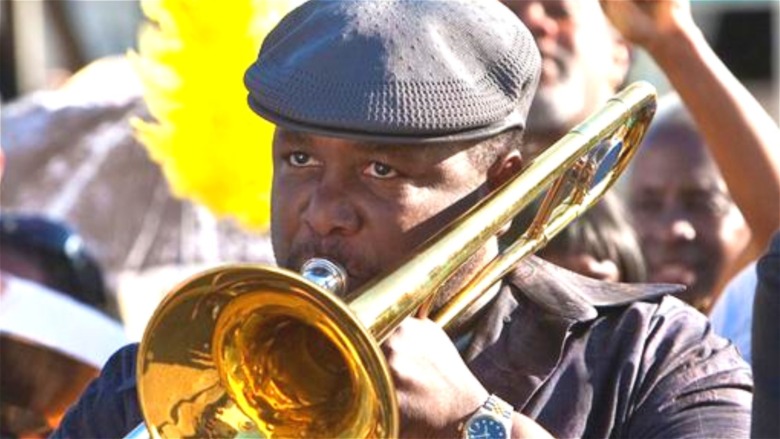 HBO
There's really so much good television out there, it's easy to forget about or overlook shows. Fortunately, streaming services like HBO Max are giving us a chance to revisit shows we missed back in the day. Among these is an HBO series from 2010-2013 called "Treme," which was created by "Homicide: Life on the Street" and "The Wire" veterans. The series serves as a look at the aftermath of Hurricane Katrina while delving into a "smaller, more intimate story about musicians reconstituting their lives," as co-creator (and "The Wire" creator) David Simon described the project to The New Yorker way back in 2007 before it aired.  
In the end, "Treme" ran for 36 episodes over the course of four seasons. If you're wondering whether it's worth your time, you might want to take note of its Rotten Tomatoes scores: It has a 97 percent average Tomatometer critic score, and its audience score is currently at 95 percent, which are both excellent — and Seasons 2 and 3 individually have 100% scores. Over the course of its run the series also received six Emmy nominations, including Outstanding Miniseries in 2014; Outstanding Casting for a Miniseries, Movie, or a Special in 2014; Outstanding Writing for a Miniseries, Movie, or a Dramatic Special in 2014; and Outstanding Original Music and Lyrics in 2010 (for the song "I'll Fly Away"). It won for Outstanding Sound Mixing for a Miniseries or a Movie in 2014. It also won a Peabody Award in 2011, "for its rich tapestry of life in post-Katrina New Orleans, with storylines that snake and swoop like jazz," its Peabody Award page notes.
However, the series never picked up a huge audience, leading to its cancellation after three seasons. Simon, who told Variety the series was "better executed" and "more careful" than "The Wire," was barely able to get HBO to sign on for five more episodes to finish off the story. Despite that struggle, here's why "Treme" is a great show that's worth watching on HBO Max.
Treme was an authentic look at culture in a cultural mecca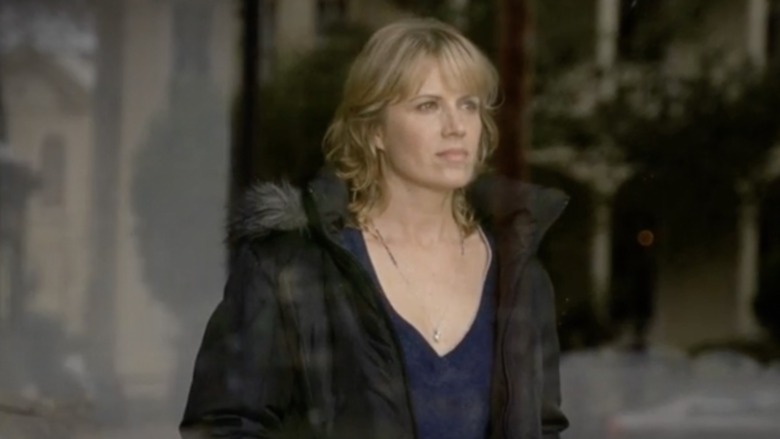 HBO
The name of the show is from a neighborhood in New Orleans, and it's properly pronounced with an accent on the final "e" — "Tremé" or "truh-may." Treme is famous for its music, and in some areas, its crime, the New York Times said in 2010. 
The show starts three months after Hurricane Katrina's landing in 2005, following characters including DJ Davis McAlary (Steve Zahn); trombone player Antoine Batiste (Wendell Pierce); Albert and Delmond Lambreaux (Clarke Peters, Rob Brown); lawyer Creighton Bernette (John Goodman) and his wife, lawyer Toni Bernette (Melissa Leo); chef Janette Desautel (Kim Dickens) and LaDonna Bastiste-Williams (Khandi Alexander). All of them are trying to pick up the pieces of their lives in a city that's less of a backdrop and more of an extra character.
"The storm brought a lot of bad and a lot of good," real-life musician Kermit Ruffins, who played himself in "Treme," said (via NPR). "It took the mask off everything. Everybody could see what the city was for. And who was running it. And the corruption and the good." Much of this, of course, is represented within the stories that happen over the course of "Treme," as it follows its cast all the way through Mardi Gras 2009.
The show was fictional, but covered true events in an authentic way (although there were occasional inaccuracies, made in the name of name-dropping NOLA specialties). Simon told Wired in 2012, "With 'Treme,' the first thing we do before every year is we put on the board what actually happened in New Orleans and when, and we look to use that as our spine, our story spine. That requires that we be more honest about how people's lives intersect with the political and therefore with the thematic. Therefore, it can't be as pristine. The benefit of that is that you start to feel like you're starting to watch people's actual lives in an actual place."
Co-creator David Simon feels Treme was an important tale to tell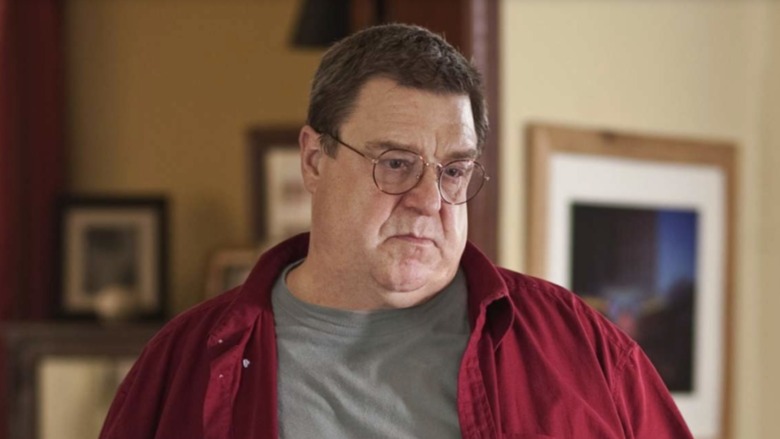 HBO
For co-creators David Simon and Eric Overmyer, "Treme" was an important story that they felt very invested in. "New Orleans isn't a museum piece, they're continually advancing the musical culture down there," Simon said, in an interview posted to The Peabody Awards site. "There are so many different constructs that are changing on a daily basis. It's really an incredible engine, and it's what brought the city back after Katrina. There was no economic fiat to restore New Orleans — there was nothing but culture. That was the most effective weapon for the people to bring the city back. That's really the story of 'Treme.'"
When "Treme" was cancelled by HBO, Simon admitted to disappointment because of the series' "high level of story and characterization" and lack of hyperbole, noting in Variety that human-scaled projects faced more difficulties than TV with "violence and sex and things that are fantastical." But "Treme," Simon said, focused on what he believes is America's biggest contribution to the world cultural scene: African American music. And New Orleans is ground zero for that contribution. "If you can explain what New Orleans is or what it matters, you wouldn't have to do the show," Simon said on the Peabody Award video. "Katrina gave us a window to actually discuss it in that light."
Simon admits, though, that many people probably think that film is the most significant cultural offering the U.S. has to offer the world. Still, with "Treme," you don't have to choose between American contributions to culture — you can enjoy a small-screen project that focuses on an African American-led musical tradition with universal implications.