The Amazon Original Crime Drama Hidden Gem You Can Binge On Prime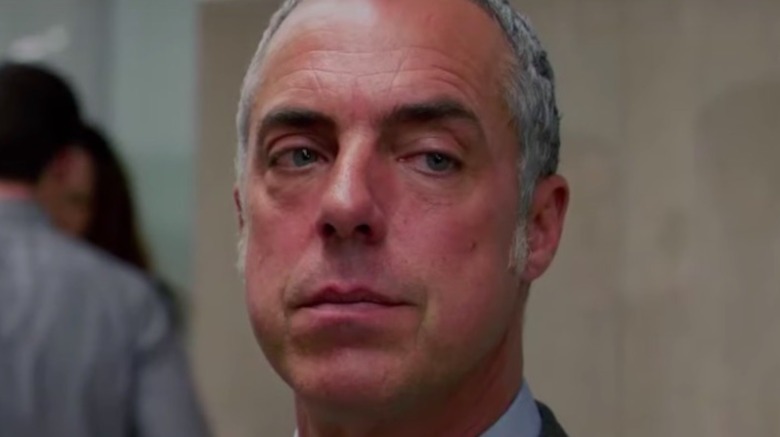 Amazon Studios
So many Amazon original series have seized the streaming spotlight that it might be hard to remember where it all started. The first show Amazon ever produced was "Bosch," a police procedural drama. Premiering in February of 2015, it's run for six seasons, with a seventh and final season on its way.
Based on the books of Michael Connelly, "Bosch" was developed for television by Eric Overmyer. It follows LA homicide detective Hieronymus "Harry" Bosch (Titus Welliver), who finds himself caught up in a wrongful death civil suit after shooting a suspect who wasn't armed. While Bosch goes on trial, he continues working and investigates the death of 13-year-old boy.
While the series is ending this year, the story of Bosch will continue with a spin-off for IMDb TV, the free ad-supported streaming service owned by Amazon Studios (via The FutonCritic). The new series will follow Bosch in the next phase of his career as he partners up with his one-time enemy and civil-rights attorney Honey "Money" Chandler (Mimi Rogers). In the meantime, every season of "Bosch" can be watched on Amazon in preparation to catch the finale and, eventually, the spin-off.
Here's why "Bosch" is worth binging.
Bosch is an entertaining police drama fit for binging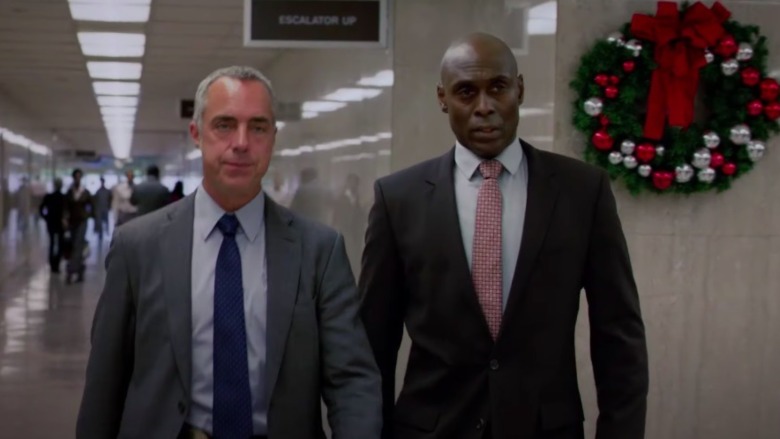 Amazon Studios
"Bosch," with an impressive 97% critical average on Rotten Tomatoes, has a lot going for it. Critics agree that while the first season is a solid start, "Bosch" really hits its stride in the sophomore season and has remained consistently great since (the first season's 83% is the only reason the series doesn't have a perfect Tomatometer score). Among its many fans is Stephen King, who once referred to it as "one of the best shows now on TV." With its ever-compelling plot and fast-paced action, it's easy to see why.
"Bosch" was essentially designed to keep audiences so engaged that they'll have to binge watch the episodes. TV Insider agrees, writing, "'Bosch' reinforces the binge experience as the equivalent of sinking into a good book." Also in agreement is Decider, which hails "Bosch" as being at the top of the game for this way of consuming TV, with critic Max Silvestri declaring, "I don't think there's anything better for binging on TV right now."
Further, Thrillist has brought attention to how the series is fit for the current age, as it's a "a compelling hybrid of the network procedurals of the past and the more refined one-season arc shows of the modern era." With all this in mind, if "Bosch" wasn't on your to-watch list yet, it's time to add it ASAP.