The Hilarious Sci-Fi Comedy That's Dominating Netflix Right Now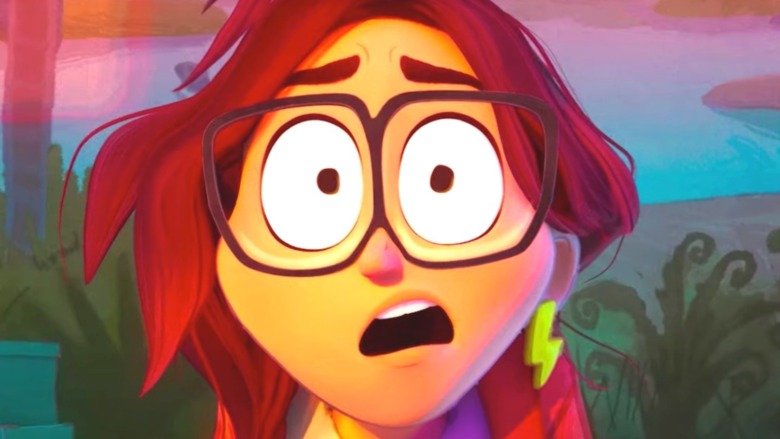 Netflix
The history of science fiction is littered with stories that portray technology as a source of danger. This trope dates all the way back to the early days of cinema too, with Harry Houdini's 1918 serial "The Master Mystery" — which features a robot that emits poisonous gas — laying the foundations for technophobia in mainstream pop culture. This concept has been explored time and time again since then — most notably in films such as "2001: A Space Odyssey" and "The Terminator." While these movies are vastly different from one another, they have all been effective at making audiences wary about robots, machines, and artificial intelligence. "The Mitchells vs. The Machines," which is currently streaming on Netflix, doesn't exactly buck that trend. However, the film brings a hilarious, family-friendly aesthetic to the genre of tech-induced terror.
Coming straight out of the minds of "Gravity Falls" creators Mike Rianda and Jeff Rowe, "The Mitchells vs. The Machines" follows Katie (voiced by Abbi Jacobson), an aspiring filmmaker who embarks on a cross-country robot with her family after she gets accepted into a Californian film school. At first, she's annoyed at having to spend the trip with her overbearing technophobic father (Danny McBride), but his views prove prophetic, as the long journey coincides with the world's machines achieving agency and declaring humanity obsolete. Naturally, it's up to Katie and her family to save the day — with the help of two malfunctioning robots and an adorable pug.
The Mitchells vs. The Machines is a nuanced treatment of the man vs. machine trope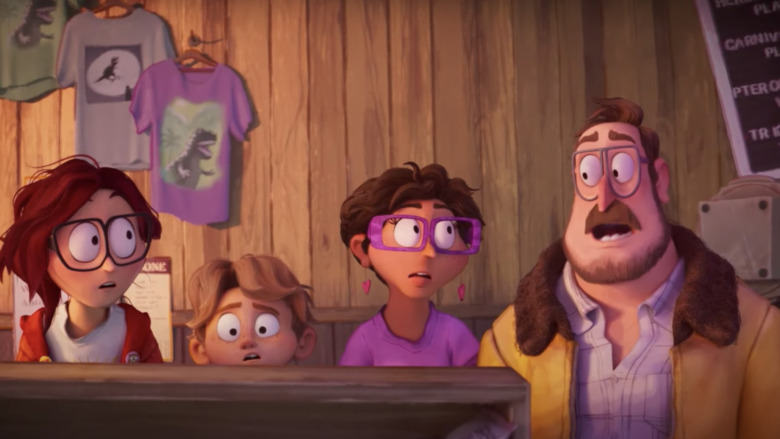 Netflix
"The Mitchells vs. The Machines" is a cautionary tale about the dangers of technology, to some degree. Washing machines and toasters are portrayed as menacing threats to our heroes, and it's enough to make the most TikTok-addicted viewer want to put down their phone and reconnect with nature. However, this killer technology flick has more on its mind than causing lighthearted panic in viewers.
While most of the machines want to launch Katie and her family into space, technology is also a source of good in "The Mitchells vs. The Machines." Katie wouldn't be a filmmaker without it, and her devices have allowed her to connect with likeminded kids and chase her dreams. Even if robots do wipe us out eventually, technology will always have its positive qualities. 
In an interview with the Los Angeles Times, Rianda discussed his nuanced approach to the subject matter. "Seeing that other people could do it online sort of convinced me that maybe I could do it. So that's another way in which we didn't want to cast technology in this horrible light because we've all seen for ourselves that you can do amazing things as well." 
The ability to present these complex ideas in weird, funny, and heartfelt ways is where "The Mitchells vs. The Machines" excels, making it required viewing for all ages.