Whatever Happened To Russ And Paola From 90 Day Fiancé?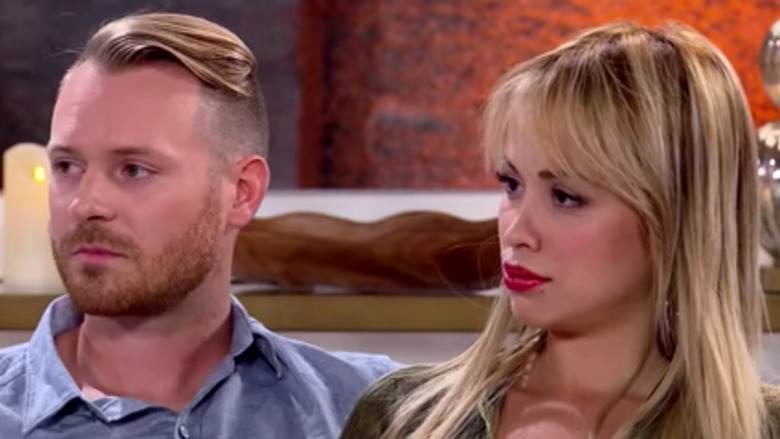 TLC
The love story between Russ and Paola Mayfield dates back to Season 1 of "90 Day Fiancé." At the time, Russ worked as a mechanical engineer in the petroleum industry. He met the beautiful Paola while he was working a job in Colombia. She obtained her K-1 visa, then moved to Oklahoma to be with Russ. The couple had their share of ups and downs on the show — enough, in fact, to appear in subsequent seasons and the "90 Day Fiancé" spin-off "90 Day Fiancé: Happily Ever After?" The couple often argued about Russ' conservative family, which disagreed with Paola's aspiring model career. For a while, it seemed they wouldn't make it, but the couple took a risk and left their home in Tulsa, Oklahoma, for a new lifestyle in Miami, Florida. In January 2019, Russ and Paola welcomed baby boy Axel into the world. After spending some time in sunny Miami, the couple left in December 2020 and have been on a different kind of journey ever since.
Russ and Paola hit the road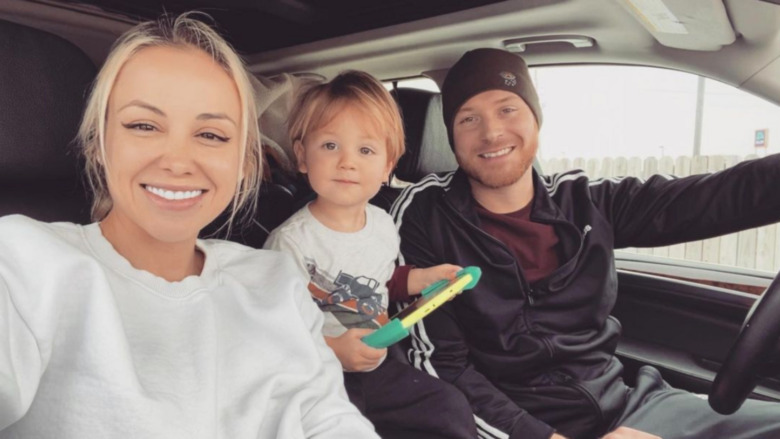 Instagram
Paola posted a photo on her Instagram in December 2020 captioned "Bye bye Florida," and fans were desperate to know where she was headed. Five days later, Paola pointed inquiring minds to her YouTube channel, where she promised to answer all their questions. For reasons unknown, the couple was headed back to their Oklahoma home. On the way, they stopped and toured Georgia and Arkansas before spending some quality time with Russ's parents in Tulsa. In February 2021, Pao posted another video on her YouTube channel announcing that the little family was moving into an RV. As of March 2021, the family is living in the recreational vehicle full time. A recent photo showing off Paola's latest hairstyle also hinted at their current location, she wrote "Back to #miami thank you for my hair @darien_cruz_diaz."
Paola's fan base has provided the "90 Day Fiancé" star with plenty of work. She boasts 1.1 million followers on her personal Instagram account. Her bio reads "TV personality, personal trainer, and nutrition coach." The proud vegan hosts her own workouts on her website, and her shop includes a line of Paola Mayfield resistance bands. She also posts fitness and lifestyle videos on her Instagram and YouTube channel, which has over seventy thousand subscribers and caters to both her English and Spanish speaking fans with bilingual videos. 
Unlike during their first appearance on "90 Day Fiancé," when Russ had to leave for weeks at a time, it seems that the little happy trio has found a way to remain inseparable. Russ and Paola are one of the few couples from the show who seem to have gone the distance. The TLC personalities' last appearance was on the "90 Day Fiancé" spin-off, "90 Day Love Games," for the streaming service Discovery+.