Josh Gad Won't Stop Trying To Get Daisy Ridley To Spoil Star Wars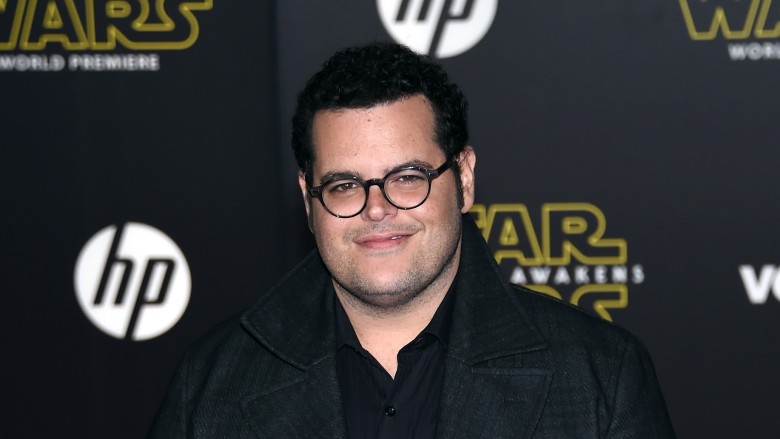 Getty Images
Josh Gad, hero, won't stop fighting for the people on the set of Murder on the Orient Express.
The Frozen actor is currently filming the upcoming mystery-thriller alongside Star Wars: The Force Awakens actress Daisy Ridley, and, as shown in videos posted on his social media accounts, the avowed fan of the franchise is taking full advantage of his proximity to find out everything he can about The Last Jedi.
Gad first posted a video to his Instagram page last week of him begging Ridley for information, asking, "Is it more than one Jedi? Is it ominous?"



Ridley, like the trained actress she is, dodged the questions, but Gad clearly isn't letting up, posting another video Wednesday showing him searching for answers once again.
In the video, Gad talks to Ridley under the pretense of showing her some new sides from director Kenneth Branagh.
"I start off, say, 'who do you think is the murderer on the Orient Express, the train that we're on right now?'" Gad says.
"'I don't know, but you're not asking the right questions,'" Ridley responds.
"I say, 'well, what would you have me ask Daisy,' or whatever your character's name is?" Gad replies.
"'Who are Rey's parents? Am I a Jedi? Is Finn paralyzed from the waist down?'" Ridley responds wryly.
"And then it says you answer honestly," Gad says.
Ridley, of course, did not answer honestly (or at all), instead choosing to leave fans stuck with their unanswered Force Awakens questions until The Last Jedi is released on Dec. 15. Still, fingers crossed that Gad will keep pushing and get Ridley to give fans at least a little clue.



Had follow-up w/ Daisy Ridley on set today to apologize for #StarWars #TheLastJedi sneak attack last week. Suffice it to say didn't go well pic.twitter.com/keVz0xgqLQ


— Josh Gad (@joshgad) February 1, 2017