The Underrated Law Drama You Can Find On Amazon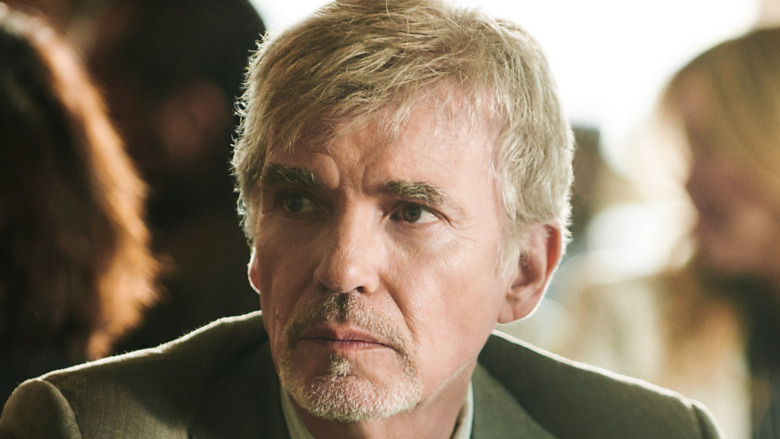 Amazon Prime Video
These days, TV veteran David E. Kelley is best known for bringing gripping social dramas like "Big Little Lies," "The Undoing," and the upcoming "Nine Perfect Strangers" to the small screen. But those who have been following his career since the beginning know that he's also a titan of the TV legal drama. Kelley created law-focused shows like "The Practice, "Ally McBeal," and "Boston Legal." He's also the co-creator of the underrated Amazon Prime Video original "Goliath."
The series stars Billy Bob Thornton as once prominent lawyer Billy McBride who is now washed up and barely keeping himself afloat. At the beginning of the first season, Billy gets the opportunity to take on a wrongful death case that could help rehabilitate his career and turn his life around. It's not going to be an easy battle, though. The case sees him going up against a large law firm which, in his heyday, Billy co-founded. And meeting his old colleagues in court is far from a happy reunion.
The show's stellar cast — which includes Tony winner Nina Arianda, Oscar winner William Hurt, and Maria Bello — and lush LA setting make it an ideal binge. The series has also gotten strong reviews from critics throughout its three current seasons (a fourth and final season is on the way).
However, "Goliath" is one of those shows with a noticeable schism between its reception from audiences and reviewers. While the average critics' score on Rotten Tomatoes is 82%, the average audience score is just 65%. Even though the critics are certainly not always right in this regard, in the case of "Goliath," they do make a few good arguments.
Critics think Goliath is a bit old-fashioned, but not necessarily in a bad way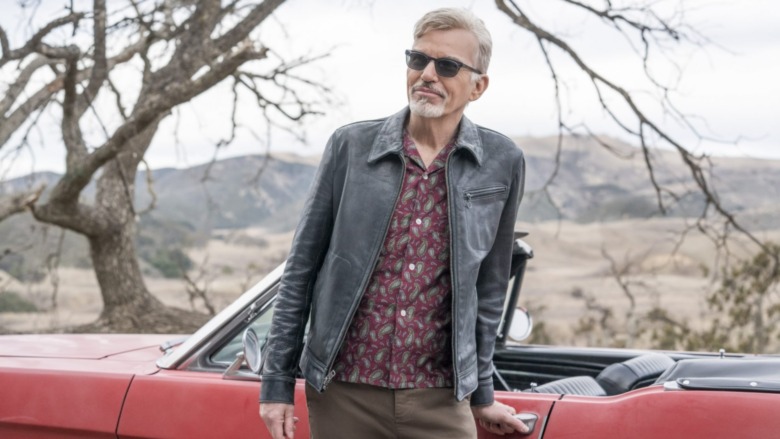 Greg Lewis/Amazon Prime Video
When the first season of "Goliath" premiered in 2016, many reviewers were critical of some of the cliche elements of the series, but ultimately found that it was a welcome return to a style of TV storytelling that had mostly fallen by the wayside in the era of prestige TV.
In her review for Vox, Emily VanDerWerff wrote that she ultimately enjoyed the show's "old-fashioned" pacing and storytelling, despite the flaws that came with it. She elaborated, "'Goliath's' commitment to the way TV used to be made, with just enough allowance for how shows are made now, has offered up a best-of-both-worlds scenario."
Similarly, Ben Travers of IndieWire noted that, in his opinion, the show found a sweet spot between feeling like a revival of 1990s legal procedurals and fresh 2010s prestige TV. He advised, "Depending on your leniency toward genre tropes, 'Goliath' will either be your guilty favorite, or you'll feel not guilty at all."
Daniel Fienberg of The Hollywood Reporter was more critical in his review, but still recommended the series based on the strength of the performances. "What keeps 'Goliath' watchable, and it's certainly quite watchable, is the superlative ensemble cast," he wrote. Like many critics, he had high praise for the series' lead, writing, "Particularly Billy Bob Thornton, whose gift at taking predictably quirky characters and making the beats of that quirkiness slightly off-kilter is close to unmatched."
You can judge for yourself by checking out "Goliath," now streaming on Amazon Prime Video.