The Forgotten Kevin Kline Serial Killer Film You Can Catch On Hulu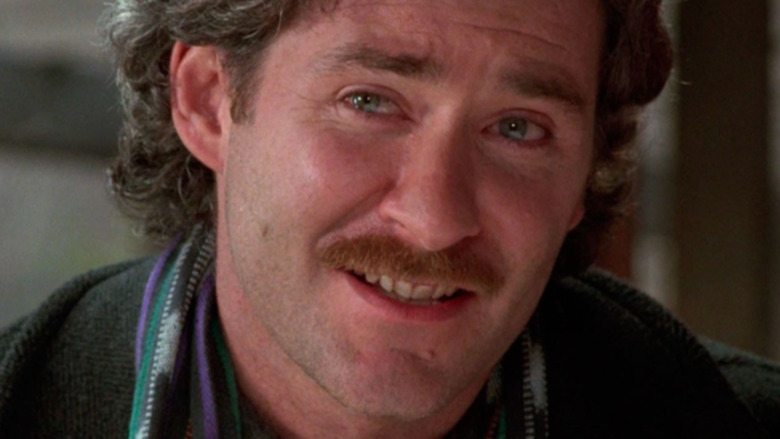 MGM
Kevin Kline is something of a Hollywood chameleon, defined not by a certain type of role but by his ability to conform to the needs of a wide range of roles. In "Dave," for example, Kline portrayed a civilian who works as a presidential impersonator, asked one day to step into the actual role of president of the United States. Kline's portrayal of the unlikely president sits among the best fictional presidents from throughout film history.
Whereas Kline's starring role in "Dave" saw him step into the shoes of a relatively normal man pushed into extraordinary circumstances, his recurring role on "Bob's Burgers" is that role's inverse. Mr. Fischoeder, the character voiced by Kline in the series, is the rich eccentric local to the unnamed town in which the show takes place. That said, despite Fischoeder's elevated station in life, his eccentricities often find him getting dragged into the slapstick shenanigans of the working-class Belcher family.
Kline's filmography even includes a dual role in "Wild Wild West." In the 1999 sci-fi western, Kline portrays both the partner of protagonist Jim West (Will Smith) and a fictionalized version of real-life U.S. president Ulysses S. Grant. The role of a detective-chasing a serial killer, then, while distinctly unlike many of his other notable performances, is nevertheless firmly in Kline's wheelhouse, given his wide range as an actor.
Kevin Kline portrays an NYPD detective in The January Man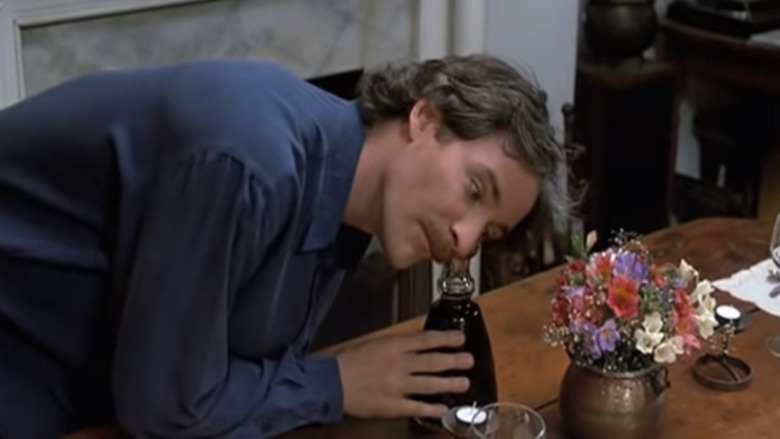 MGM
At the start of "The January Man," released in 1989, Nick Starkey (Kevin Kline) is retired from his job as an NYPD investigator following an incident that forced him to step down two years prior. When a serial killer terrorizing Manhattan murders their 11th consecutive victim, however, the commissioner of the NYPD (Harvey Keitel) decides to enlist the help of Starkey once again in hopes that he can use his trademark smarts can catch the elusive killer.
On the whole, "The January Man" was received poorly by critics and general audiences alike at the time of its release. On Rotten Tomatoes, the film holds a 25% critic score and a 28% audience score. Roger Ebert wrote in his one-star review that the movie "is worth study as a film that fails to find its tone," and is "all over the map." Thus, "The January Man" has been largely forgotten by the public at large, given its relative lack of vocal proponents.
That said, fans of Kevin Kline, audiences simply looking for another entry in the ever-growing serial killer genre, or even viewers simply interested in witnessing a film that time forgot should all be able to find something to appreciate about "The January Man" (whether sincerely or ironically). In a piece for Popmatters, writer Andrew Urie even argues that the film was well ahead of its time. "The January Man" is currently streaming on Hulu.