Fantastic Four's Jamie Bell Gets Candid About Reuniting With Michael B. Jordan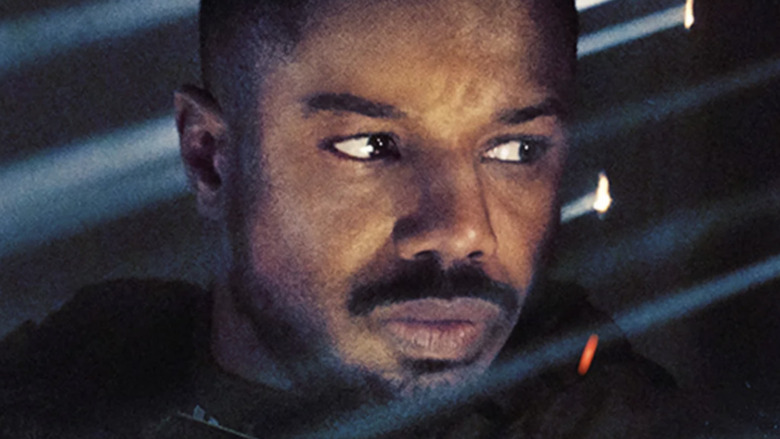 Amazon Studios
Jamie Bell has been in the limelight for quite a long time. He experienced an absolutely massive cinematic start when he played the titular role of "Billy Elliot" in 2000. Bell was only 14 at the time he played Billy, and both his acting and his dancing set a massively high bar for Bell's career going forward.
Between then and now, Bell's worked with all sorts of talented folks: he was directed by Peter Jackson for "King Kong," he played opposite Hayden Christensen in "Jumper," and of course, and he worked alongside Chris Evans in Bong Joon Hoo's "Snowpiercer."
Recently, Bell found himself working on the Amazon Prime film "Tom Clancy's Without Remorse" with another major name in Hollywood: Michael B. Jordan. We all know Jordan by this point for his work on "Creed," "Black Panther," "Fruitvale Station," and a host of others.
Both Jordan and Bell are gifted performers, but "Without Remorse" isn't the first time they've worked together. Their previous connection is, of course, the now-infamous 2015 superhero film "Fantastic Four." So, what was it like for Bell to team back up with his former co-star, considering the infamy of their previous collaboration?
Bell is inspired by Jordan's work post Fantastic Four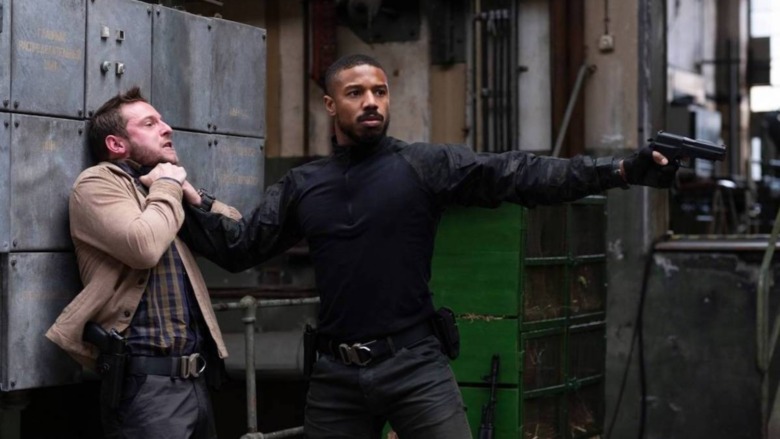 Amazon Studios
In an interview with CinemaBlend, Jamie Bell was asked about working with Michael B. Jordan again. Was it the first they'd even seen each other since "Fantastic Four"? The question was raised because the Josh Trank directed film famously suffered everything from casting controversies to reshoots to studio-imposed edits.
"I think I've seen him maybe socially a couple of times in between," Bell explained. Obviously, though, other than social interaction, the two actors have not collaborated since "Fantastic Four."
It turns out that Bell was actually a little nervous to be working with his former co-star, since Jordan has become a "stratospheric" movie star in the years that have passed. "A lot can change between a person from that point and this point," he said. "I was always a little trepidatious to be like, 'God, I hope he's still chill.'"
Thankfully, fame has not had any negative impact on Jordan's willingness to do incredible work. "What I've discovered is that this is a man who has doubled down on his dedication and his commitment," said Bell.
"He's an inspiration to me," Bell concluded. "I've got to say, he's doing things that I want to do." Bell also said that if Jordan ever wanted him for another role, he'd jump at the chance.
"Tom Clancy's Without Remorse" streams on Amazon Prime beginning April 30.