Dee Bradley Baker Weighs In On His Favorite Bad Batch Character To Voice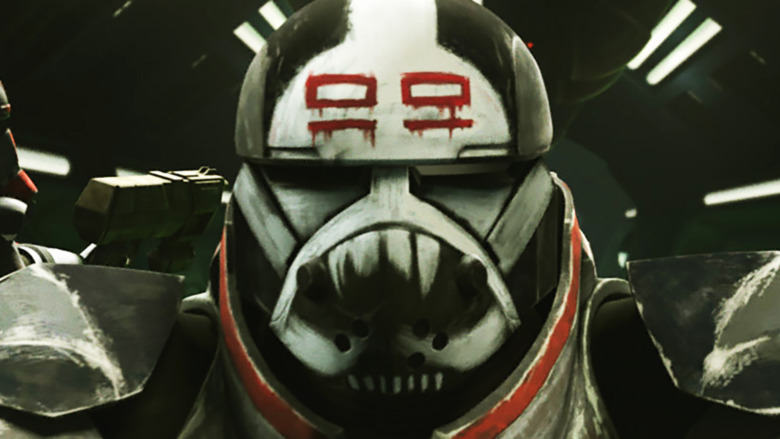 "Star Wars: The Bad Batch" is finally Dee Bradley Baker's time to shine. Sure, the veteran voice actor (you know him as Perry the Platypus on "Phineas and Ferb," Appa the flying bison on "Avatar: The Last Airbender," and as the voice of hundreds of other popular cartoon characters) has been part of the Star Wars family for years. On "Star Wars: The Clone Wars" and "Star Wars Rebels," Baker voices the clones — yes, all of them — and is responsible for bringing fan-favorites like Rex and Commander Cody to life.
Those characters, though, often take a backseat to the likes of Anakin Skywalker (Matt Lanter), his beloved padawan Ahsoka Tano (Ashley Eckstein), exiled Jedi Kanan Jarrus (Freddie Prinze Jr.), and the rest of the Star Wars Universe's heavy-hitters. Not anymore: On "Star Wars: The Bad Batch," Baker voices five of the show's six lead characters. The only exception is a young female clone named Omega, who is played by "Fear the Walking Dead: Flight 462" veteran Michelle Ang.
According to everyone who works on the show, watching Baker work is like seeing a magician do a trick. See, Baker doesn't read each characters' lines separately. He simply takes the script and reads it straight through. "It's still a really fascinating process as a voice actor, to have these scenes where I'm talking to myself, just switching from character to character to character, as we go through the script," Baker said at a "Bad Batch" press event that Looper attended.
It's impressive, but as Baker noted, he's had years of practice. "For me, it feels like I'm jumping from rock to rock on a stream," he said. "I can see the rock, the writing is clear, and what I jump to is that character. And it's like I can see them. I feel like I know them."
In light of that insight, it makes sense that the Bad Batch are actually easier for Baker to play than the regular clones. "The Bad Batch are actually much further apart from each other, which oddly makes it a little bit easier to jump from character to character," Baker said.
Why Dee Bradley Baker says it's 'fun' to play Wrecker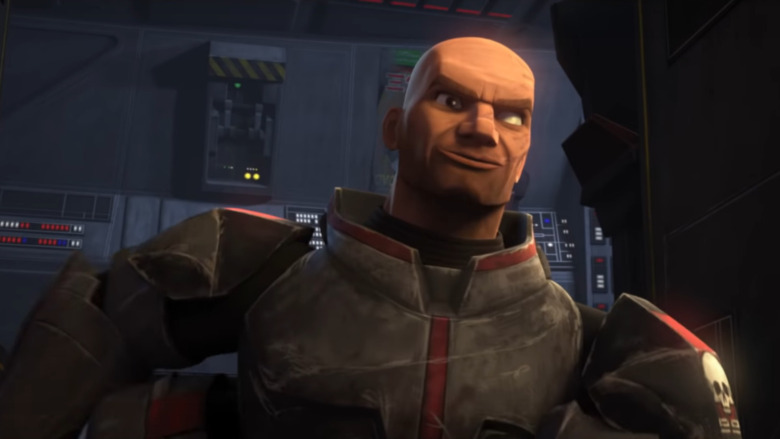 Baker clearly loves the entire Bad Batch, but when pressed, admitted that there's one who he particularly likes to play. "It's fun to be Wrecker, because he's so honest and so clear and funny," Baker said.
But that doesn't mean that the other members of the Bad Batch don't have their own charms. "You've got Hunter, who's the leader of the pack. He's got tracking skills and smell and this heightened sense that helps him gauge the terrain," Baker said. "And then you've got Tech, who is very technically oriented, always has a handheld device that he's working on and is super cool, super calm and competent with all things technical."
Baker called the Bad Batch's sniper, Crosshair, "a contrary character." Still, to Baker, it's the Bad Batch's heavy who really stands out. "Wrecker, he's probably the farthest away from me, of all of them. And he's great fun."
However, as Baker noted, the Bad Batch really are designed as a unit, and they work best when they're all united. "Together," Baker said, "they are a force to be reckoned with."
"Star Wars: The Bad Batch" premieres on Disney+ on May 4, 2021. Subsequent episodes drop every Friday.