The Action-Filled Samurai Anime That Everyone's Binging On Netflix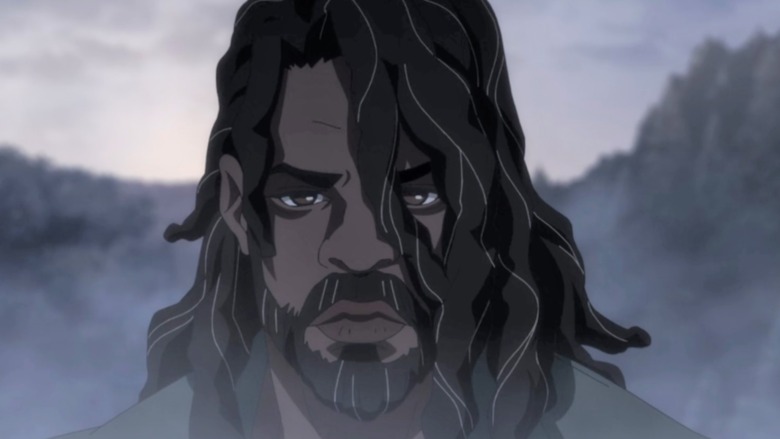 Netflix
Netflix has proved itself to be a veritable goldmine for anime lovers. From the gothic horrors of "Castlevania" (whose fourth season is on its way) to the intense fist-pounding action of "Baki," there is a little something to suit all tastes and styles. One of their more recent original anime offerings is a lush and violent historical tale with a twist. "Yasuke" may be set in 16th century Japan, but it infuses the world with terrifying technology and powerful magic.
Our hero is the titular character Yasuke (LaKeith Stanfield), a Black samurai living in Japan and working for the famous warlord Oda Nobunaga (Takehiro Hira). When Oda's mission to unify Japan goes up in literal flames, he takes his own life, much to the sadness of Yasuke. Many years later, the broken and bitter former samurai is living a quiet life in a village in the countryside. He works as a boatman by day and drinks away his memories by night. That is until he stumbles upon a young woman with mystical abilities who puts him back on the path to reclaim his destiny.
From its highly stylized vision of feudal Japan to its unique protagonist, "Yasuke" is rich with detail and substance. While the giant mech warriors and magical force fields are obviously inventions for the anime, Yasuke himself is not. The character was inspired by a fascinating figure from Japanese history.
The incredible true story of Yasuke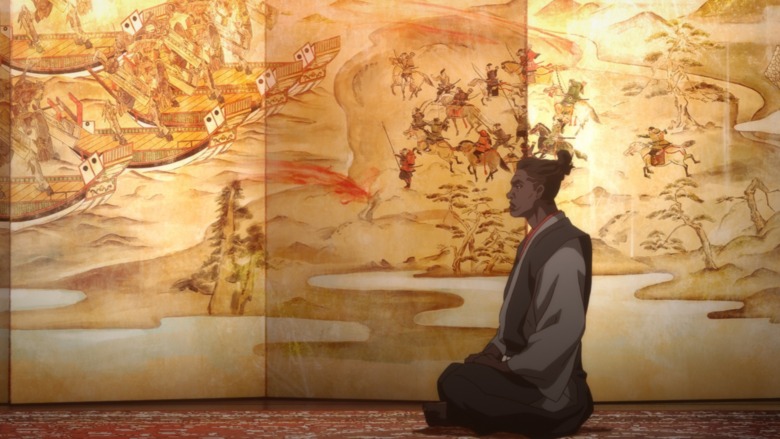 Netflix
There is much about the life of the actual Yasuke that has been lost to history. However, we do know some of the broad strokes of his time as a weapon bearer for Oda Nobunaga, who was indeed one of the most powerful and influential warlords in Japanese history.
Yasuke's exact birthplace is unknown. While, according to the BBC, some historians believe he was from what's now known as Mozambique, Ethiopia, or Nigeria, the historian Thomas Lockley believes he was likely born somewhere in South Sudan (via History Extra). What is generally agreed upon is that he was brought to Japan by the Jesuit missionary Alessandro Valignano in the late 16th century.
His arrival on the island caused quite the stir. It wasn't long before he caught the attention of Oda Nobunaga, who was both intrigued by the outsider and impressed by Yasuke's mettle and knowledge of Japanese. Oda went on to hire Yasuke, which began his career as a samurai. After Oda was defeated in battle and committed seppuku, Yasuke was captured by enemy forces, but ultimately freed. It's there that his known history ends.
The recently released Netflix anime series isn't the first time Yasuke's incredible story has been dramatized. Versions of the character have appeared in manga and on Japanese TV shows, as well as the video game "Nioh." In 2019, a live-action film about Yasuke's life was announced, with the late "Black Panther" star Chadwick Boseman set to portray the samurai (via Deadline).
Unfortunately, there's no official word on whether the live-action film will end up happening in the wake of Boseman's death. But those interested in this fascinating historical figure can still enjoy "Yasuke," which is currently streaming on Netflix.