The Raunchy Rom-Com Hidden Gem You Can Binge On HBO Max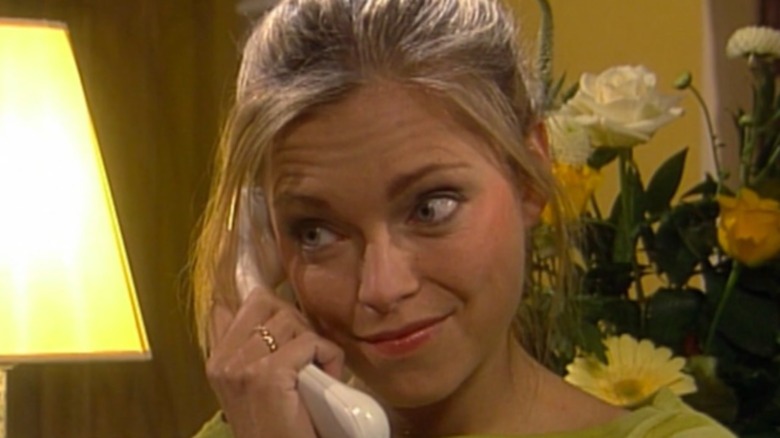 BBC
From "Friends" and "Cheers" to "New Girl" and "How I Met Your Mother," TV shows about a group of friends who mostly sit around and talk about their lives has proved captivating to audiences for decades. What's better, as a viewer, than keeping up with a group of friends and watching their everyday drama unfold on screen? Nothing, apparently, based on the popularity of the ongoing popularity of the sitcom format.
If you're a fan of these shows, you may be looking for something similar to watch next. A hidden gem of this genre that you might not know about is a British series called "Coupling." Created by writer Steven Moffat ("Doctor Who," "Sherlock"), "Coupling" premiered in the U.K. in May of 2000 and ran for four seasons. It follows the lives of six friends (three women and three men) who hang out and discuss their lives with each other — specifically, their sex lives. Now, you can check out this raunchy rom-com hidden gem on HBO Max. Here's why "Coupling" might be worth a watch.
Coupling is a fun and raunchy sitcom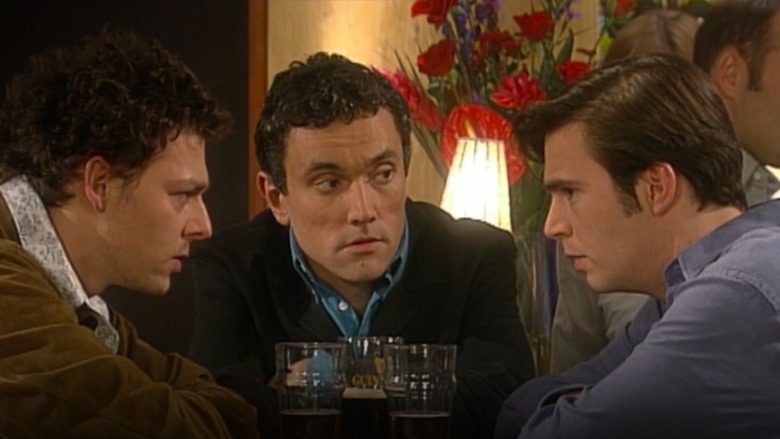 BBC
With a 100% average audience score on Rotten Tomatoes, it's clear that viewers love these characters and their antics. The ensemble of six are played by Jack Davenport, Sarah Alexander, Richard Coyle, Kate Isitt, Ben Miles, and Gina Bellman — all of whom radiate chemistry in their scenes together, driving the show forward through relatable stories. British TV blog Telly Visions declares, "These flawed yet well-drawn characters remind viewers of people in their daily lives even now."
Of course, like so many sitcoms centered on a group of friends, "Coupling" has drawn the most comparisons to, well, "Friends." Between the fact that the cast is made up of three women and three men, some of whom date each other, these comparisons are only natural. However, the similarities seem to end there, as multiple outlets have emphasized the difference in tone and format. The Guardian writes that the two shows "[share] only the subject matter of twentysomething love. The English series is both filthier and twistier" — in a good way.
So, if you're looking for a show like "Friends," but one that pushes more boundaries and gets more explicit, look no further than "Coupling." The series is available to binge on HBO Max.