The Show Like Yasuke That Samurai Anime Fans Need To Watch Next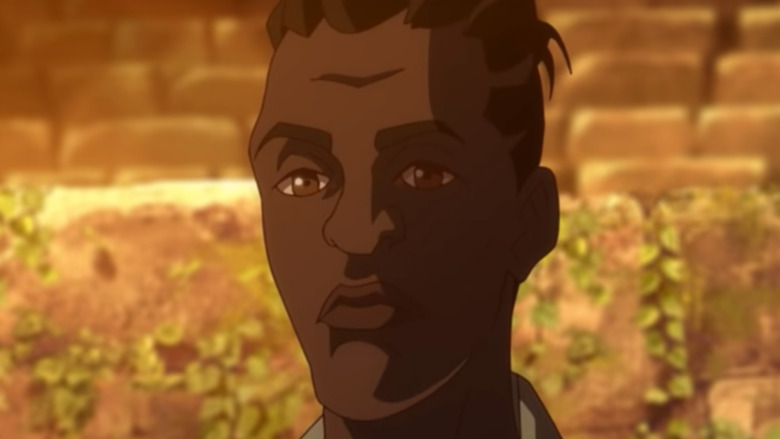 Netflix
The Netflix original anime "Yasuke" premiered on April 29, introducing audiences to an animated version of the real-life samurai. The real Yasuke's country of origin has been lost to the sands of time, but the consensus among historians is that he was likely from Mozambique, or possibly Ethiopia or Nigeria (via BBC). Yasuke arrived in Japan in the late 1500s with an Italian priest, but soon ended up endearing himself to legendary war general Oda Nobunaga, known as one of the three unifiers of the Sengoku era of Japanese history (via Japan Society). Under Nobunaga, Yasuke served as a samurai warrior.
This real-life story provides the historical basis of "Yasuke," though the series is more inspired by history than adhering to it. "Yasuke" also features a star-studded cast and crew. Lakeith Stanfield ("Sorry to Bother You," "Atlanta," "Judas and the Black Messiah") stars as "Yasuke" in the English-language version of the series, while experimental artist Flying Lotus is in charge of its score.
Fortunately, for fans of "Yasuke" looking for more, one particular anime series checks many of the same boxes, from the international collaboration responsible for its conception to some notable names in both its music and voice departments.
Yasuke fans should watch Afro Samurai next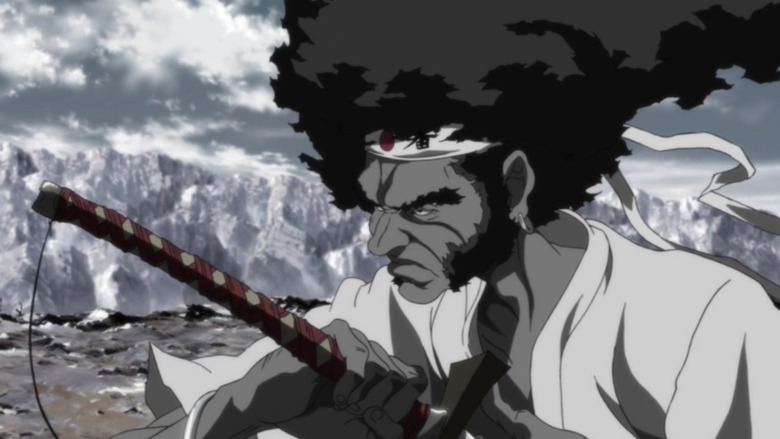 Gonzo
"Afro Samurai" started as a manga series from author Takashi Okazaki. The series chronicles the adventures of the titular Afro Samurai, a fictional Black samurai in a futuristic version of Japan. The series was later adapted into an anime with Okazaki serving as its creator. It also features the likes of Samuel L. Jackson in its lead voice role and a score by Wu-Tang Clan leader RZA.
According to some sources, like RogerEbert.com reviewer Robert Daniels, the real-life Yasuke inspired Okazaki when he created Afro Samurai. However, in a Polygon interview, "Yasuke" creator LeSean Thomas claims that the Afro Samurai character drew no such inspiration from the historical subject of his series. Thomas discusses the parallels between "Yasuke" and "Afro Samurai" in further detail, noting the fact that both series are about Black samurai in Japan will inevitably lead to comparisons between the two. 
That said, he characterizes "Afro Samurai" as a love letter to African-American culture by someone on the outside looking in, whereas "Yasuke" is a celebration of a real-life historical figure. So, while Thomas is a self-professed fan of "Afro Samurai," he draws a clear distinction between each show's basis for existing.
Viewers interested in watching "Afro Samurai" can stream the entire five-episode series on Hulu.