The Problematic Actor That Declined To Appear On The Simpsons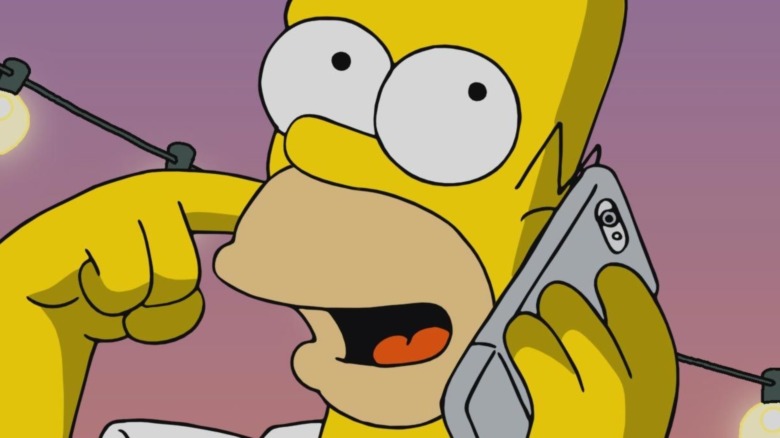 Matt Groening/20th Television
With three-plus decades and more than 700 episodes under its belt, "The Simpsons" is in a class all its own in the pantheon of American television. In terms of total seasons, as well as the number of episodes aired, it is the longest-running animated series, longest-running sitcom, and the longest-running scripted primetime television series in American history. And "The Simpsons" isn't showing any signs of slowing down either. In March, it was renewed by Fox for Seasons 33 and 34 in one fell swoop. This will take the show to the year 2023 and a total of 757 episodes, according to Deadline.
Over the years, the show's creators have tapped a myriad of celebrities to make appearances, both as themselves and as the voices for original characters. Everyone from Patrick Stewart and Mick Jagger and Keith Richards of the Rolling Stones to Michael Jackson and Dr. Stephen Hawking has had guest spots on the iconic cartoon. Due to the sheer amount of episodes that have been produced, "The Simpsons" may just boast more celebrity cameos than any other series on television.
However, not everyone has been keen to become part of "The Simpsons" lore. Some have even refused parts on the show after being offered guest spots, including one particularly problematic actor.
O.J. Simpson opted out of joining his cartoon family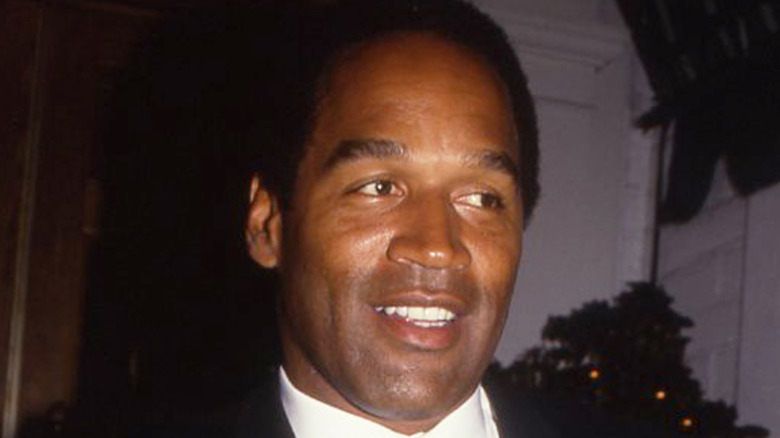 Shutterstock
At one time, O.J. Simpson was carving out a career as a legitimate Hollywood actor. After starring on the gridiron for the USC Trojans — with whom he won the Heisman Trophy — and the NFL's Buffalo Bills and San Francisco 49ers, he made waves with roles in "The Towering Inferno" and "The Naked Gun" trilogy. He also appeared in a series of popular Hertz commercials.
The athlete-turned-thespian had an opportunity to add "The Simpsons" to his list of credits during casting for the Season 4 episode "Last Exit to Springfield" in 1993. The episode centered on Homer becoming the union leader for the Springfield Nuclear Power Plant, and producers extended an offer to Simpson to appear, though he turned them down. Shortly thereafter, Simpson was tried for the 1994 murders of Nicole Brown Simpson and Ron Goldman. He was ultimately acquitted on all counts, but his public image was forever shattered. Thirteen years later, he was arrested for armed robbery and kidnapping, eventually serving almost a decade in prison.
As Fox prepared to re-air the special "O.J. Simpson: The Last Confession" in 2018, "Simpsons" showrunner Al Jean tweeted that its airing would occur "25 years to the day after the episode we asked him to be in (pre-murders) and he turned down." Jean noted that Simpson "passed and we got Dr. Joyce," referring to the scene where Homer appeared on Kent Brockman's "Smartline" to discuss the strike alongside talk show mainstay Dr. Joyce Brothers.
Clearly, "The Simpsons" dodged a bullet with O.J.