Are You The One? Season 9 - What We Know So Far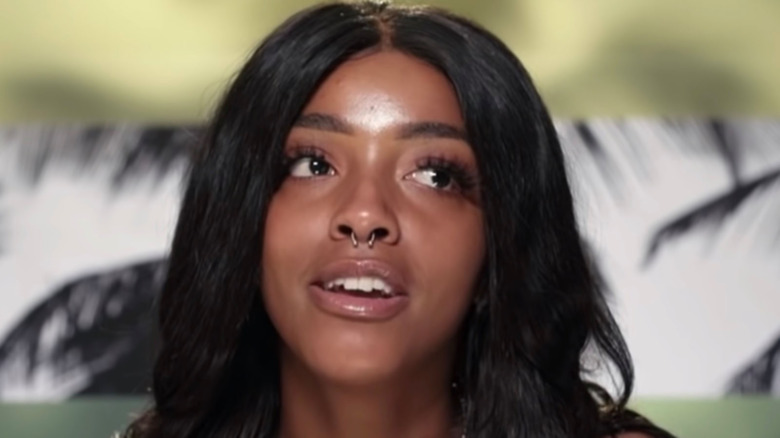 MTV
Since the days of "The Real World," reality TV has a long and storied tradition of throwing a bunch of twentysomethings into a house and seeing if they'll hook up with each other. And the latest iteration of this kind of show is MTV's "Are You The One?" But this show differentiates itself from all the other "hot people in a house" shows in a very 21st century way: it relies on algorithms, just like dating apps do.
Most seasons of "Are You The One?" follow the same format: each season has a cast of 10 people. Before the season begins, producers use algorithms to determine which cast members are "perfect" romantic matches for each other — but crucially, they don't share this information with the cast. As the cast members live together, they try to figure out who their perfect matches are. Each episode ends with a "matching ceremony" that confirms whether or not a couple is a perfect match. If the contestants successfully identify every perfect match, they split a prize of $1 million — but since Season 3, every incorrect guess reduces the total prize.
"Are You The One?" has aired eight seasons so far. Here's everything we know about the possible ninth season.
What's the release date for Are You The One? season 9?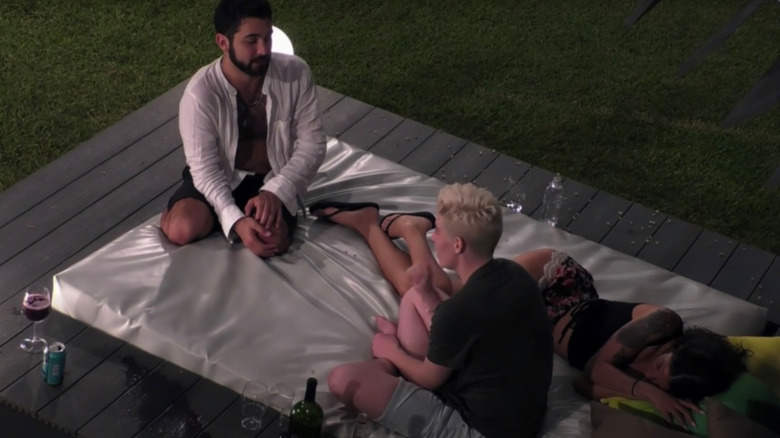 MTV
MTV hasn't even announced whether there will be another season of "Are You The One?", so it's still much too early to expect a release date. And thanks to the extremely unusual circumstances of the COVID-19 pandemic, it's basically impossible to predict if or when another season might happen.
But let's try anyway. Since "Are You The One?" premiered on January 21, 2014, the time between seasons is usually between six and nine months. But thanks to COVID-19, MTV is operating under a different timetable now. The Season 8 finale aired on September 19, 2019, and we're obviously well past the six-to-nine-month timeline.
Given the need for at least some amount of unmasked physical contact among the contestants, (i.e., smoochin'), "Are You The One?" is probably going to be one of the last shows that can resume filming during the pandemic. The earliest that a new season of "Are You The One?" could premiere would be six to nine months after the CDC says it's safe to make out with strangers again.
Who's in the cast of Are You The One? season 9?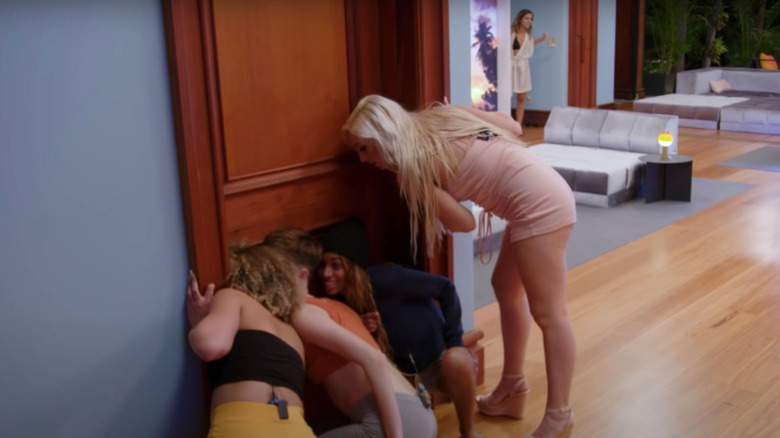 MTV
Since MTV hasn't said whether there will be a ninth season or when it might premiere, it's also way too early to say who might be in the cast. Based on the casts from most of the previous eight seasons, all we can really say right now is that the Season 9 cast will be a number of young adults from all across America looking for love.
But one thing we can say right now is that the Season 9 cast will probably be more representational than in earlier seasons. Season 8 was the first in the show's history that broke away from its heteronormative past, bringing in 16 cast members who all fell somewhere on the pansexual spectrum — the tagline was "Come One, Come All." The season was a hit, and many reviewers, including Variety, considered it to be a step forward for LGBTQ+ representation.
But whether "Are You The One?" will bring back that format, return to the previous one, or use an entirely different format is anyone's guess.
What's the location for Are You The One? season 9?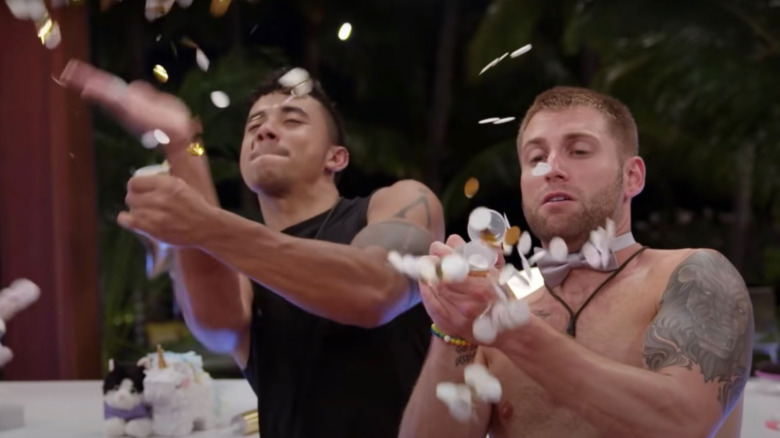 MTV
Again, it's too early to say. MTV certainly hasn't announced a location for a season that it hasn't even confirmed yet. Previous seasons' locations might offer some clues, however. Most seasons — but not all — have been filmed in places with warm weather and lots of beaches. 
The most likely candidate is probably Kona, Hawaii. MTV has filmed five of its eight seasons in the state — three of those five have been filmed in Kona, including Seasons 7 and 8. It's quite possible MTV will keep going with what works and return to the Aloha State once again. The other three seasons were filmed in the Gulf Coast/Caribbean regions — Season 2 was filmed in Puerto Rico, Season 5 was filmed in the Dominican Republic, and Season 6 was filmed in New Orleans, Louisiana.
If Season 9 doesn't return to Hawaii, it's probably going to be filmed somewhere else with great weather. California? The southeast U.S.? Another Caribbean nation? But we can probably rule out places like Bangor, Maine.