Is Shaunette Renée Wilson Actually Leaving The Resident?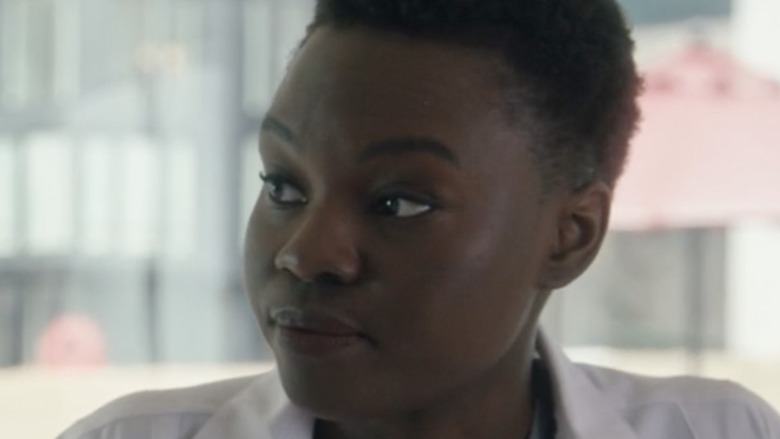 Fox
During the fourth season of Fox's medical drama "The Resident," AJ Austin (Malcolm Jamal-Warner) and Mina Okafor (Shaunette Renée Wilson) have been planning a trip to Nigeria with the expiration of Mina's visa. Dr. Barrett Cain had been assisting their efforts by trying to get her deported so she couldn't testify against him in his medical malpractice suit. But on the 10th episode, "Into the Unknown," after AJ discovers that his mother has stage 4 lung cancer and decides he can't leave her, Mina says goodbye to her friends and leaves of her own will. Yet she tells Nicolette (Emily Van Camp), "I'm not disappearing for good," and she wants to be there for AJ.
Anytime a favorite actor experiences a change like this onscreen, there's plenty of speculation surrounding a potential exit, and fans want to understand the whys regarding the decision. So, what about Wilson? Is she actually leaving the show, after being one of the original characters on the series when it began in 2018? And if so, why?
Shaunette Renée Wilson made the decision herself after 'deeply thoughtful reflection'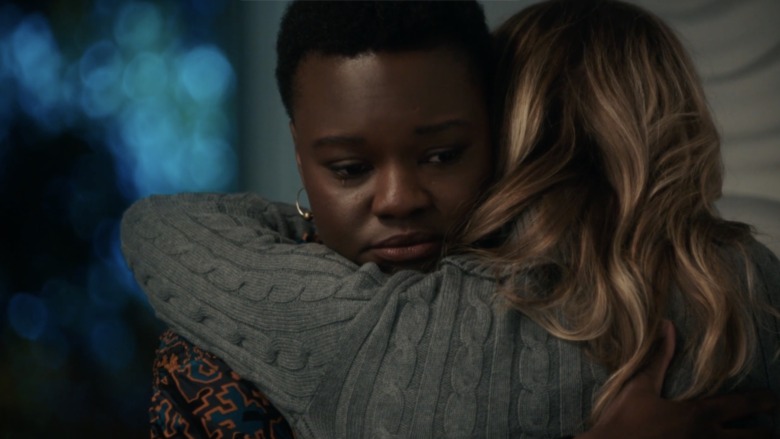 Fox
Just after the episode aired, Shaunette Renée Wilson posted to her social media to explain her exit. She wrote," After deeply thoughtful reflection, I approached the producers some time ago asking to leave the show and they agreed — and gave my character a wonderful sendoff. I am appreciative of them for allowing me to embody as beautiful of a soul as Dr. Mina Okafor. I would also like to thank the studio, network, cast, crew and, most of all, the wonderfully dedicated fans of The Resident for their support over the last four seasons."
In an interview with TVLine, producer Andrew Chapman elaborated about Wilson's last storyline, saying that they knew basically from the start of Season 4 that the actress wanted to leave. He said, "We love Shaunette, we love the Mina character, we feel like the character of Mina is so baked into the DNA of the show, and she was such a foundational member of the cast — that strong, truth-telling character is so important. But it is what it is, and people move on, so we knew from the beginning that we were going to have to figure out a way to exit her."
Chapman said they decided to create a long arc that would tackle issues of immigration and the medical field, which the series has discussed numerous times. "We felt like, 'OK, we've got a lemon in that we're losing Shaunette, but let's do what The Resident does really well." Let's find a way to make it personal, and let's find a way to attack issues that are on the forefront of modern American health care," he explained.
The exit affects the plot and characters in an ongoing way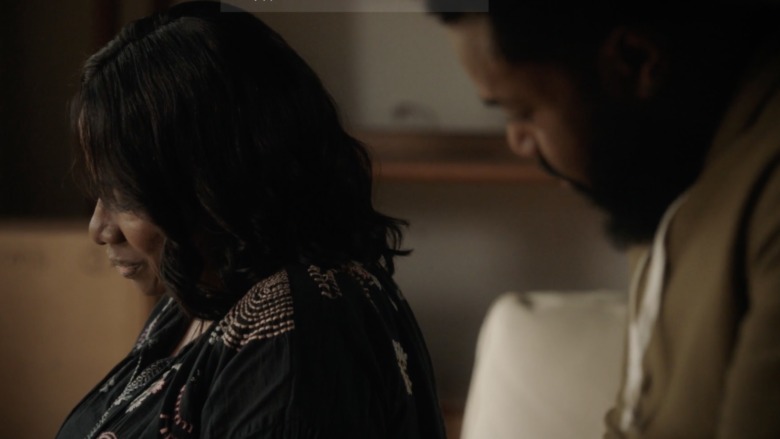 Fox
The fact that Wilson decided to leave influenced a number of plot points in the series, including the pace of AJ and Mina's romance. Chapman told TVLine that "we knew they were going to get together," and that meant, "We were like, 'OK, we have to tie the knot on this relationship. It's just too important and too powerful.'" 
On top of that, one of the central storylines in Season 4 has to do with how AJ deals with the loss and how he responds to Cain's actions. Chapman said, "Especially in our last episode, you'll see the pain that AJ battles is going to boil and boil and boil, and, in our season finale, comes to a head, and it's just great." AJ just lost the love of his life and found out his mother is terminally ill — and there's an easy scapegoat he can blame for his ills. Chapman hints, "They have to come to some kind of understanding, or one of them absolutely has to leave." Does that mean there's another exit coming? If so, fans have three more episodes to find out before the end of the season.
As far as Wilson goes, though, the way her exit was made means she can come back. In a statement to TVLine, producers said, "Losing the extraordinary Shaunette is heartbreaking for us, but we are honoring her request to leave with gratitude and respect for her contribution to the show. We want the fans to know that we have lots in store for AJ as he reels from this loss, and we want Shaunette to know the door is always open."