Where Was Vision Quest Filmed?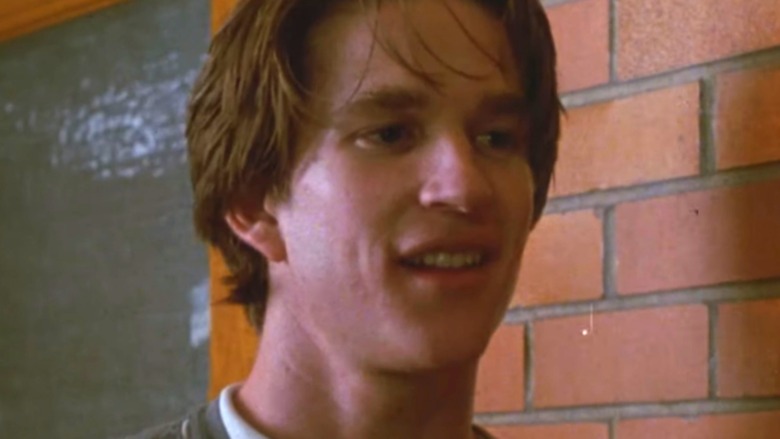 Warner Bros.
While "Vision Quest" is a cult classic in its own right (via Tampa Bay Times), the film is perhaps most notable for featuring an early acting performance from none other than pop music sensation Madonna. At the time of the February 1985 release of "Vision Quest," Madonna had two singles on the Billboard Hot 100, both from her sophomore LP "Like a Virgin." 
Madonna is technically acting in the film (in which she's credited as "Singer at Club"), though the role serves more as an avatar for the pop star than as a fleshed-out character. While Madonna would later go on to act in a more serious capacity in films like "Dick Tracy," in "Vision Quest" her role is limited to performing two songs, both written for the movie. One of them, entitled "Crazy For You," would become a hit single under Madonna's own name (via Stereogum).
Aside from those Madonna tracks, "Vision Quest" is also inextricably linked to its Spokane, Washington setting. In fact, not only does the film take place in a fictionalized version of Spokane, but the Washington city served as its real-life shooting location, too. The movie showcases a number of real-life businesses, schools, and other sights, making it a time capsule of sorts for the Spokane of the 1980s.
Spokane, Washington frozen in time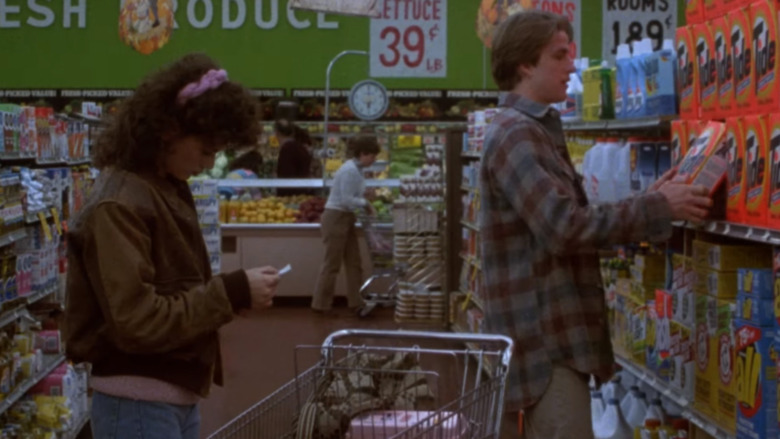 Warner Bros.
One genuine Spokane location used in the filming of "Vision Quest" is a restaurant called Ferguson's Cafe. The connection came about because Terry Davis, who wrote the book "Vision Quest," on which the film is based, was a regular at another restaurant where Ferguson's Cafe owner Dave Jones worked (via USA Today).
Other Spokane, Washington locations used in the film include Mead High School, Rogers High School, Shadle Park High School, and the Ridpath Hotel (via IMDb). The famous Madonna scene was filmed at The Bigfoot Pub & Eatery. A cafeteria scene, meanwhile, was filmed at Ferris High School, and featured some of its actual students as extras (via Sips of Spokane).
Even though the film's Spokane location was largely authentic, the real-life geography of the city was condensed. At one point, the film's leads, Louden (Matthew Modine) and Carla (Linda Fiorentino), quickly walk from a used car lot to Ferguson's Cafe, an trek that covers a span of about 2.5 miles IRL (via Spokesman). For obvious reasons, that kind of walk time wouldn't work in a feature film.
"Vision Quest" introduced some audiences to Madonna, and others to the sport of high school wrestling. For many viewers, however, it'll always be the film's authentic depiction of 1980s Spokane that stands out.