The Star Studded LGBTQ Hidden Gem Film You Can Watch On Netflix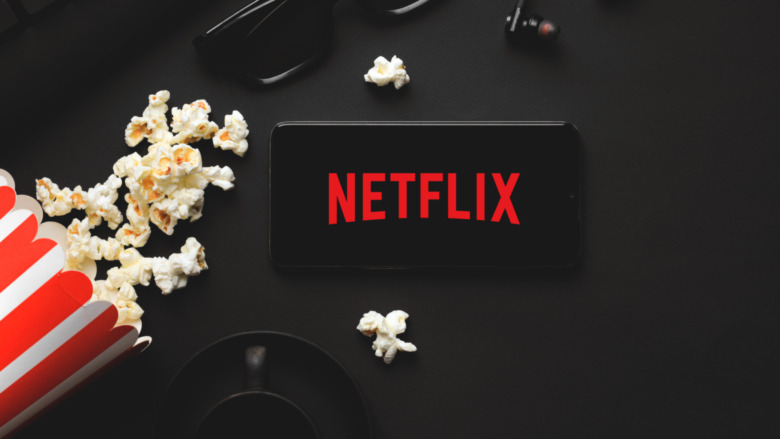 Shutterstock
In 1968, a play titled "The Boys in the Band," written by Mart Crowley, premiered on the theater stage and depicted the inner lives of a group of gay men to much acclaim. The revival run on Broadway in 2018 even won a Tony Award (via The Hollywood Reporter). Coming off of its Tony win, the compelling LGBTQ gem was soon adapted into a film for Netflix, adapted by Crowley and Ned Martel and directed by Joe Mantello. Crowley had adapted his play once before when it was previously made into a film in 1970, which featured the cast of the original run.
Sticking with that tradition, the 2020 film stars much of the cast of the 2018 Broadway run, including many openly gay actors of Hollywood — Matt Bomer, Zachary Quinto, Jim Parsons, and Andrew Rannells make up some of the ensemble.
Taking place the same year as the original play, 1968, the film centers on a group of gay men attending a dinner party, hosted by Michael (Parsons) in celebration of Harold's (Quinto) birthday. The evening becomes much more complicated upon the unexpected arrival of Alan (Brian Hutchison), an old college friend of Michael, who is straight. Things only get tenser when the group decides to play a revealing party game.
"The Boys in the Band" is a compelling yet intimate film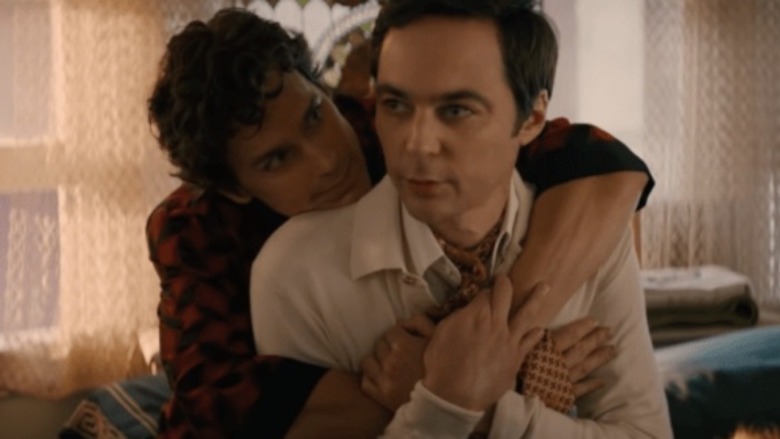 Netflix
The 2020 remake sticks closely to its source material, both the play and the first film, presenting a version that allows for the viewer to consume the old story, but in a new era — one of which has made substantial progress in LGBTQ rights. Film Week, a radio show based in LA, stated of the film, "It's definitely of its time, and this [remake] doesn't try to reimagine or update it ... But it shows how far we've come in terms of LGBTQ issues in 50 years. It also reminds us how far we need to go."
Seeing as it's based on a play, the film has a heavy emphasis on dialogue between characters, which leads to an intimate feeling between the characters and the audience. With such important topics at play here, the intimacy only adds to the viewing experience. And, according to Entertainment Weekly, Mantello emphasizes this — their review reads, "Mantello takes the camera's advantages as they come, zooming in to capture the kind of intimacies and small gestures only film allows."
Finally, Alternative Lens declares that the play has "received a new cinematic adaptation worthy of its legacy." With that in mind, how could you not check out a film that honors a groundbreaking work of art?