Watch The First Teaser For Lin-Manuel Miranda's Animated Netflix Movie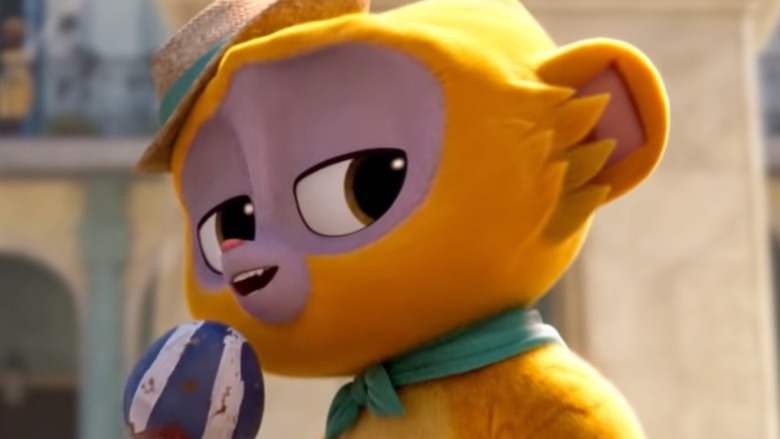 Netflix
Ever since he wrote and starred in Broadway's "Hamilton: An American Musical," any project connected to Lin-Manuel Miranda's name is guaranteed to grab people's attention, and that's exactly what's happening now that Netflix has released the official teaser for the rapper, actor, and playwright's next project: "Vivo."
The animated film stars Miranda as the titular kinkajou (otherwise known as a rainforest "honey bear"), who travels from Havana to Miami "in order to deliver a song on behalf of his beloved owner and mentor Andres" (Juan de Marcos González), according to Netflix's description. The film will also star the three-time Grammy award-winning musician Gloria Estefan, Zoe Saldana ("Guardians of the Galaxy," "Avatar"), Michael Rooker ("Guardians of the Galaxy," "The Walking Dead"), Leslie David Baker ("The Office"), and many more.
The short teaser trailer shows Andres rolling a cart into a public square, where he releases Vivo to perform his song and dance, as the entire town sings and dances along before Vivo holds his maraca up to his face like a microphone, asking, "Is this thing on?" with a cheeky grin.
Lin-Manuel Miranda has wanted to make Vivo for over a decade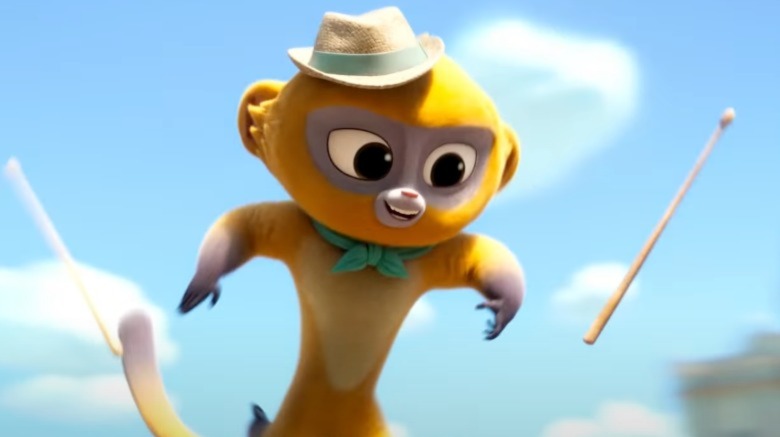 Netflix
According to Pop Culture Times, Miranda pitched the idea for "Vivo" to DreamWorks Animation all the way back in 2010, but the studio ultimately dropped the project. This then lead to Sony Pictures Animation picking up the project, with Netflix then acquiring the rights to distribute the film.
Now, after a decade of waiting, "Vivo" appears to be just about ready. Quiara Alegría Hudes, who co-wrote the Broadway musical "In the Heights" with Miranda, is credited with the film's screenplay. "In the Heights" and "Hamilton" co-composer Alex Lacamoire is working on the film's score and music, with Miranda himself composing 11 original songs for the movie. On directing duties are Kirk DeMicco ("The Croods") and Brandon Jeffords ("Cloudy with a Chance of Meatballs 2").
This isn't the only animated musical Miranda is working on, as he is composing the music for the upcoming animated Disney film "Encanto," arriving in theaters on November 24. As for "Vivo," Netflix hasn't given a specific date when it will be streaming, but we can expect the film sometime in the summer of 2021.