Things Are Looking Up For Black Adam In A Major Way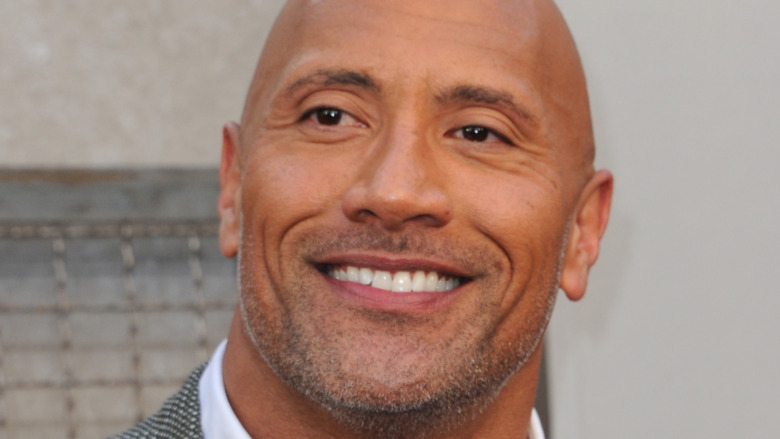 Shutterstock
Fans of the villain-turned-antihero Black Adam will be excited to know that the production of the new film from the DC Extended Universe appears to be back on track. "Black Adam" has had to contend with a series of delays because of COVID-19, although the film has been in the works for sometime. Former pro-wrestling legend Dwayne "The Rock" Johnson confirmed that he had been cast for the role in 2014 and was initially expected to appear in the 2019 film "Shazam!" However, producers decided instead that the DC cult favorite deserved his own solo film, and the fans agreed.
In the DC comics, Black Adam is an ancient Egyptian with god-like powers. He was originally the archnemesis of Captain Marvel (later renamed Shazam) but then was reimagined as an antihero when it was revealed that the character had split personalities — one called Black Adam, and the other Theo Adam, the latter being the darker persona. Black Adam also spent some time with the Justice Society of America in the comic books, which will feature heavily in the new film. Although Johnson has been very active on social media keeping his fanbase up to date on "Black Adam" news, this time it was another Instagram page that let fans know what The Rock is up to.
Dwayne Johnson is in Atlanta to start filming Black Adam
For many years, the city of Atlanta, Georgia, has been a central hub for movie making. "Black Adam" is no exception, and thanks to a pic snapped by paparazzi account atlanta_filming and then posted on Instagram, it has been confirmed that Dwayne Johnson has arrived in the city. The photo shows a large black Ford parked on a runway with Johnson standing nearby, wearing what appears to be athletic clothing, brightly colored sneakers, and a black face mask. Now that Johnson is finally in the Southern state, the filming of his scenes can finally begin.
While many aspects of "Black Adam" have been kept under wraps, Johnson has been keeping fans updated with as much news as he can on his personal social media. Last month, the actor revealed the movie's newest casting, including Pierce Brosnan as Dr. Fate, along with the grand announcement in New York City's Times Square of the movie's official release date (July 29, 2022). Now that Johnson is on set to begin filming his scenes as the iconic DC hero, fans can bet that the actor will have plenty more tidbits to share.