The Backlash Over Saturday Night Live's Next Host Is Growing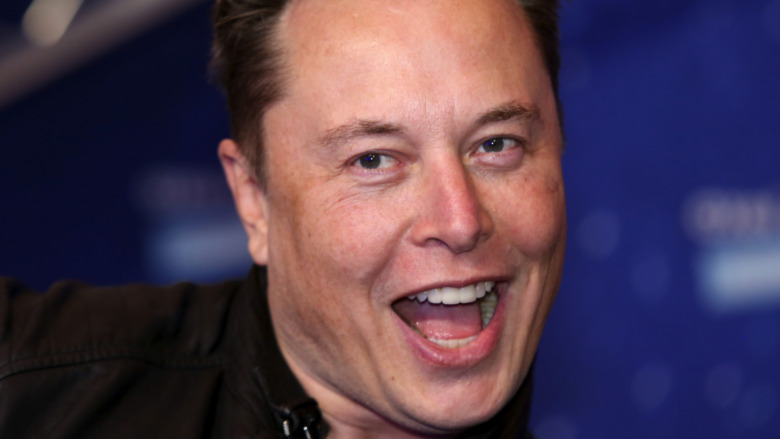 Bloomberg/Getty Images
The next host of "Saturday Night Live" is definitely controversial... and now, two of its stars are speaking out.
After the official "Saturday Night Live" social media accounts confirmed that eccentric, infamous tech billionaire Elon Musk will host the show when it returns from its hiatus on May 8, plenty of "SNL" fans had loud feelings about this choice, bringing up some of Musk's most controversial stances (including his thoughts on everything from unions to the COVID-19 crisis). Musk has responded to the news about his upcoming hosting gig, but now, so have two "SNL" cast members, who have revealed that they're not particularly pleased at the prospect of working with Musk.
Musk — who most recently made waves by saying that people will "probably die" as he tries to launch space travel to Mars — is the CEO of huge tech companies like SpaceX and hybrid car company Tesla, which might not seem to qualify him for an "SNL" hosting stint. Here's what two "Saturday Night Live" cast members had to say about Elon Musk's upcoming turn as host after the mogul fired off a confusing tweet.
Elon Musk's odd tweet prompted two Saturday Night Live cast members to speak out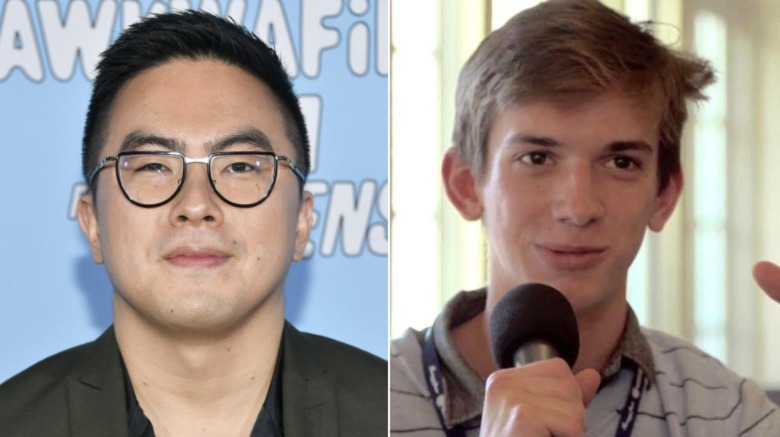 Frazer Harrison/Getty Images, New York Comedy Club
As "SNL" fans flocked to Twitter to bemoan the show's decision in asking Musk to host, the billionaire fired off a strange, cryptic missive on his own account, which boasts over 50 million followers. "Let's find out just how live 'Saturday Night Live' really is," Musk wrote, alongside a purple devil emoji.
Presumably, Musk may mean that he intends the most of his hosting gig by trying to say something shocking that NBC censors might not be able to stop in time; however, the more likely explanation is that Musk was trying to find something shocking and surversive to say amidst the furor over his announcement. However, cast members Bowen Yang and Andrew Dismukes chimed in pretty quickly.
According to a report by TVLine, the two responded in incredibly different ways. On Yang's Instagram story (which disappears after 24 hours), he posted a screenshot of Musk's tweet with his own caption: "what the f**k does that even mean?" Dismukes, who just joined the series as a featured player this season, was a little more subtle, posting a photo of former cast member Cheri Oteri on his own story with the caption "Only CEO I wanna do sketch with is Cher-E Oteri."
Musk certainly isn't the first controversial choice in "Saturday Night Live" history. In the leadup to the 2016 election, the show was widely criticized for inviting eventual President Donald Trump to join as host, and cast members were pretty open about the fact that the experience was less than pleasant. With Yang and Dismukes speaking out before they even start work on the episode, it seems as if history is doomed to repeat itself.
"Saturday Night Live" returns on May 8.