The Classic Mystery Miniseries You Can Binge On Amazon Prime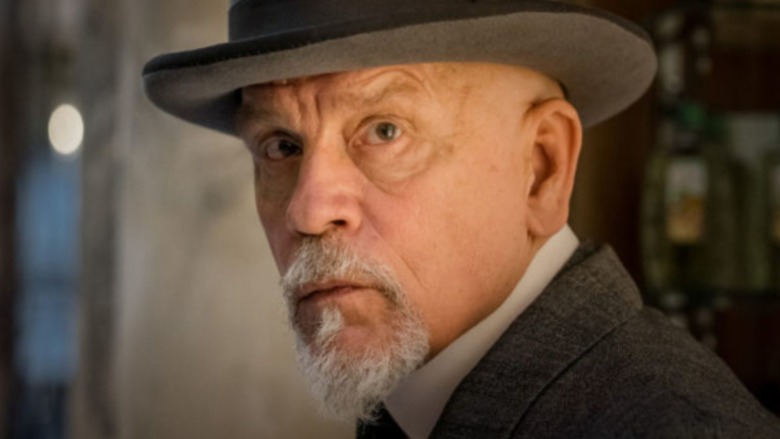 BBC One
Agatha Christie's murder mysteries remain timeless brain-scratchers and thrillers no matter what medium they're adapted into, to the point where people are still adapting the original stories over a century after her first novel's publication. One recent such adaptation is BBC One's "The ABC Murders," based on Christie's 1936 novel of the same title.
The story follows the genius detective Hercule Poirot (John Malkovich), a recurring character within Christie's novels, as he races to figure out the identity of a serial murderer who leaves taunting clues and letters for Poirot to solve, always signing with the initials "A.B.C." Along with Malkovich, the limited series also stars Rupert Grint as Inspector Crome, Kevin McNally as Inspector Japp, and others.
The series comprises just three roughly hour-long episodes, making it not much longer than your average movie and perfect for a gripping murder mystery to binge through in an afternoon. Fortunately, you can do just that if you have an Amazon Prime subscription.
The ABC Murders is a gripping murder mystery that takes some liberties with the original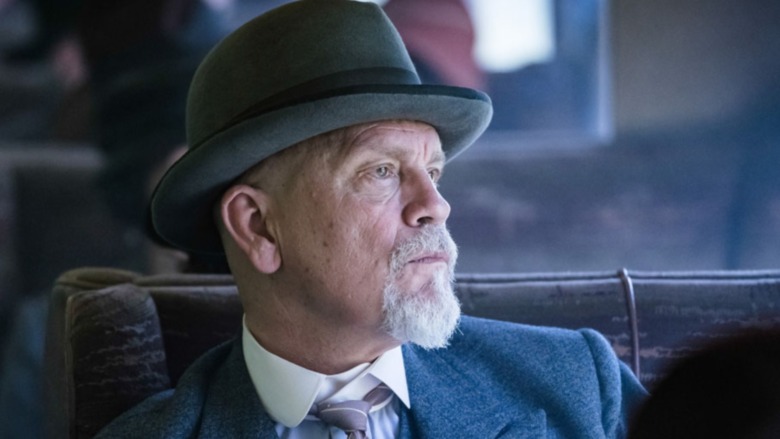 BBC One
According to Rotten Tomatoes, a majority of both critics and audiences enjoyed the retelling of Agatha Christie's story, with the series holding a 71% "fresh" rating from critics and slimmer 53% majority of audiences saying they enjoyed it. A lot of the praise goes to John Malkovich in his lead role as Hercule Poirot, with NPR's David Bianculli calling the character "more vulnerable, even tragic" and stating that "Malkovich plays him tenderly, without overplaying him at all."
The series also takes a new perspective by focusing on Poirot's identity as an immigrant, with Screen Rant's Kevin Yeoman writing, "[Screenwriter Sarah] Phelps draws on Poirot's otherness, his status as an immigrant ... to tie the now-retired detective to the series' undercurrent of rising anti-immigration, a sentiment made manifest in the vaguely Nazi-esque propaganda posters seen plastered on walls and on the pins worn by supporters of the movement."
"The ABC Murders" is currently available to watch through Amazon Prime Video.