Robbie Amell Says He 'May Or May Not Be Alive' In The Flash Return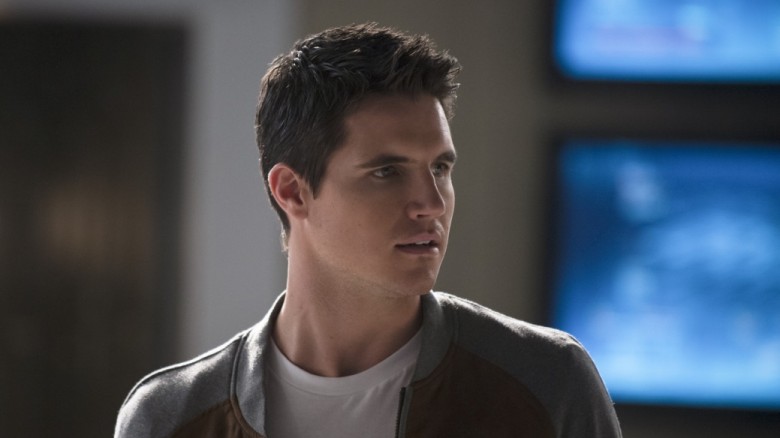 Ever since Robbie Amell announced that Ronnie Raymond would be returning to The Flash this season, fans have been scrambling to figure out exactly how the character will reappear. While Amell has been predictably mum on the issue, he did give at least an inkling of information on Ronnie's state while speaking with Entertainment Weekly over the weekend.
"I was [on set] last week," he told the outlet at Honda's Hockey Goes Hollywood event in Los Angeles. "I can tell you that my scenes are with Grant [Gustin] and Danielle [Panabaker]. And I may or may not be alive."
Ronnie is dead on both Earth-1 and Earth-2. Earth-1 Ronnie was killed after sacrificing himself to save everyone from a singularity that would have destroyed the world, while his evil Earth-2 counterpart Deathstorm was killed by Zoom in season two. It's possible that either character could return via flashback or dream sequence, or Amell could bring a version of the character from another Earth to the show.
While he didn't give any more hints on his return, Amell did say how much he enjoyed being back on set.
"I love Danielle, she's so sweet," he said. "I went to dinner with Victor Garber. It's always great to work with all of them. I rarely get to have scenes with Grant. The only time he and I had a scene that was just the two of us, I was Stein at the time, I was pretending to be Victor Garber. So it was cool to have a real scene with Grant."
Amell posted pictures of himself filming earlier this week. It is still unclear when the episode will air.
The Flash airs on Tuesdays at 8 p.m. on The CW. In the meantime, see how Firestorm (and the other Flash) characters should really look based on the comics.