The Devil Is A Part Timer Season 2 - What We Know So Far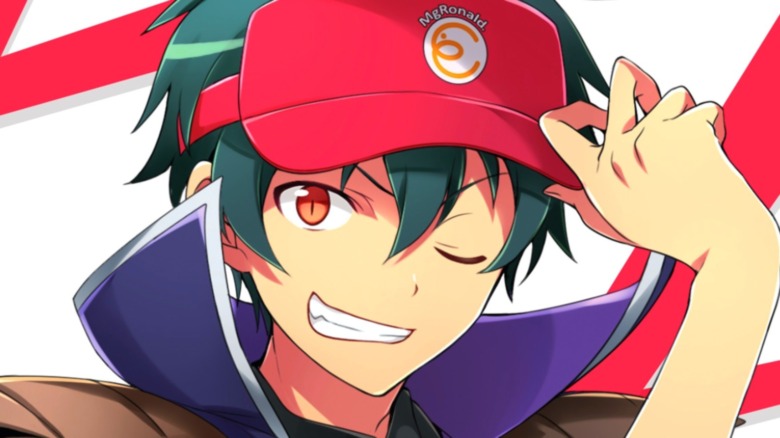 Funimation
It's not every day that the Devil rises from the grave. Eight years ago, anime production company White Fox released a 13-episode series by the name of "Devil Is a Part-Timer!" Based on a series of light novels written by Satoshi Wagahara and illustrated by 029 (Oniku), the show follows an interdimensional demon lord named Satan Jacob after he is transported to modern-day Tokyo and reduced to a human form. He soon takes the name Sadao and begins working at a local fast food franchise, hence the name "Devil Is a Part-Timer!"
The initial first season only adapted the first two volumes of the original light novel, according to The Cinemaholic. During this time, Sadao encounters and builds relationships with other beings from his homeworld of Ente Isla, including his ex-nemesis Emilia Justina. However, the lack of adaptations past the initial volumes have left fans hungry for more. Thankfully, they're finally getting what they want. "The Devil Is a Part-Timer!" Season 2 is on its way.
When will The Devil Is a Part-Timer! Season 2 release?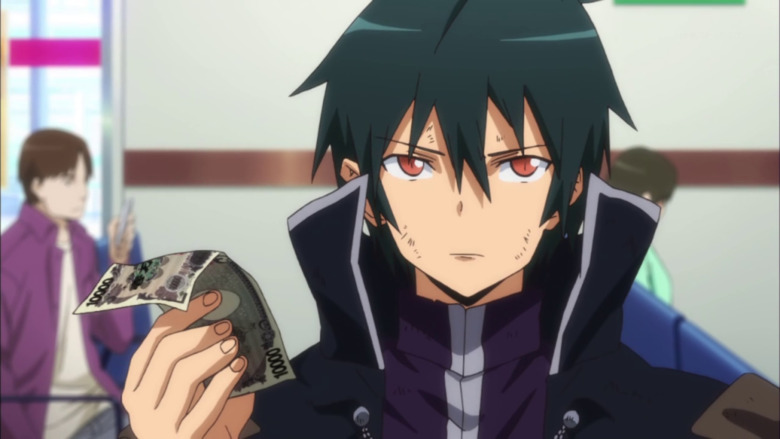 Funimation
While Season 2 of "The Devil Is a Part-Timer!" was announced at the Kadokawa Corporation's Light Novel Expo, with a trailer dropping on YouTube that same day, there is still no official date for the show's upcoming release. The Cinemaholic estimates that Season 2 could likely be seen in early 2023, however, this is just a hypothesis. That being said, it is not an unfair one. Single seasons of anime often take multiple years to produce.
However, nothing concrete can be said without solid confirmation from White Fox or the show's publishers. Funimation was responsible for streaming the first season during its original airing. It is unclear if this will continue to be the case, but it may be likely given that the company also announced Season 2 on the official Funimation blog. Likewise, they reveal no information regarding "The Devil Is a Part-Timer!" Season 2's release date.
Who will be in The Devil Is a Part-Timer! Season 2's cast?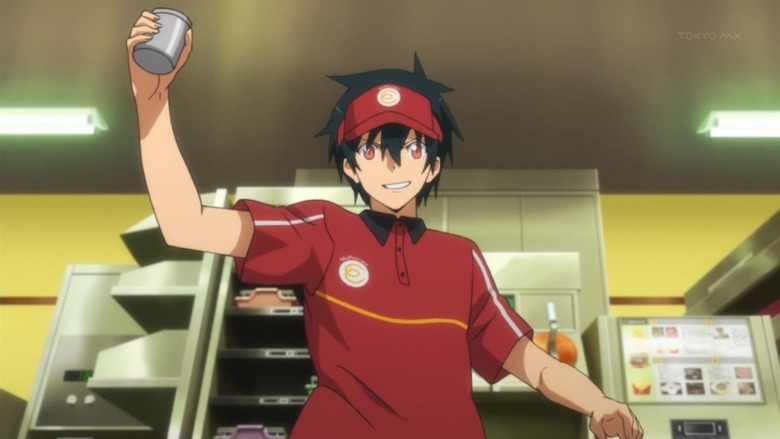 Funimation
One concrete fact we do know about "The Devil Is a Part-Timer!" Season 2 is who the cast will be. At least, we know who the cast for the Japanese dub will be. Fans of this version will rejoice to learn that all of Season 1's principle voice actors are returning for Season 2. However, it is unknown if this will be the case for dubs in other languages.
This is a shame for the dub-enjoyers out there, who can no longer be sure that they're favorite characters will carry the same voice. However, multiple English voice actors for the show have expressed interest and willingness to return over social media (via Twitter). While this is by no means a solid confirmation of their return, it's at least an indication that Season 2's English dub will get the same treatment as the Japanese version.
What will The Devil Is a Part-Timer! Season 2's plot focus on?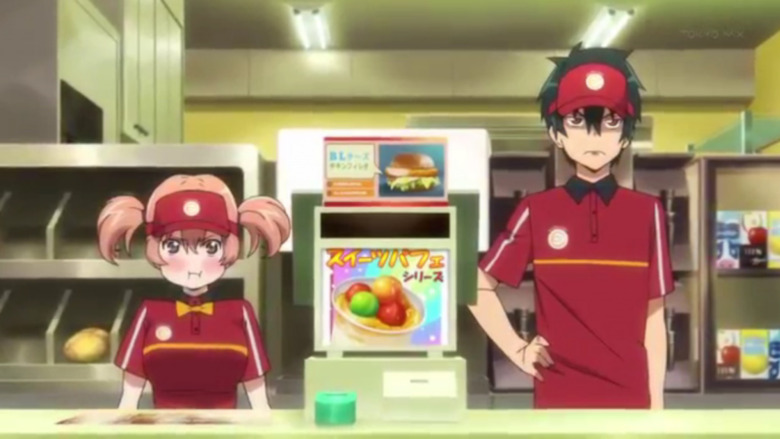 Funimation
Season 1 of "The Devil Is a Part-Timer!" wrapped up with the aftermath of a battle between Sadao and the angel Sariel. Sadao celebrates with Shirou and seems to have built a strong, positive relationship with Emi (Emilia's modern name) despite once being enemies. The final episode wraps up with her coming to help Sadao after he is caught in the rain.
However, there are many more volumes of the original light novel left to adapt. Should White Fox continue to adhere to the story of its source material, we will see Emi and Sadao continue to build their relationship as more supernatural beings enter the fray. Volume 3, in particular, kicks off when the group discovers a golden apple which births a small girl claiming to be the child of Sadao and Emi. Hilarity and suspense ensues as the pair and their friends deal with parenthood and more.