The Moment That Stole The Oscars Isn't What You'd Expect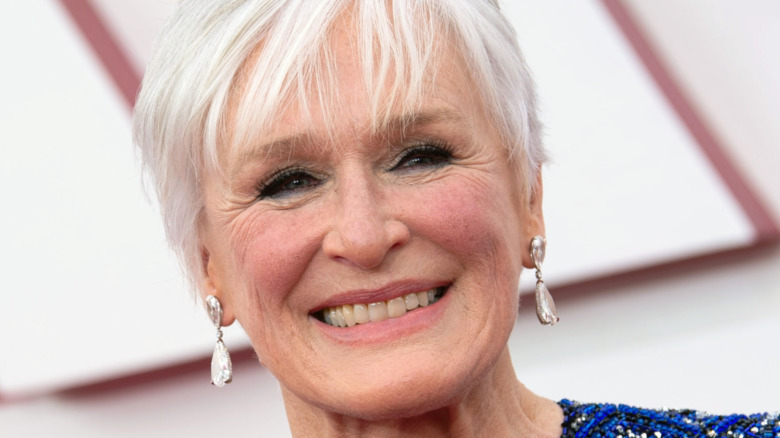 Handout/Getty Images
The 93rd Annual Academy Awards were full of fun, touching, and history-making moments. The ceremony was like none before it, given its much smaller scale due to the COVID-19 pandemic. Only the nominees, their guests, and presenters were allowed to attend the prestigious award show, which was filmed across several locations and cut together to give the feel of an actual movie.
Some major moments of the evening were Chloé Zhao's win for Best Director, making her the second woman ever — and first non-white woman — to win the award, Francis McDormand howling like a wolf, and Youn Yuh-Jung flirting with Brad Pitt seconds after winning her Best Support Actress Oscar. 
However, as iconic as all of these moments were in their own right, none were the moment that absolutely stole the show. That honor went to the one and only Glenn Close, and the actress is now immortalized in GIF history.
Glenn Close stole the show at the 93rd Oscars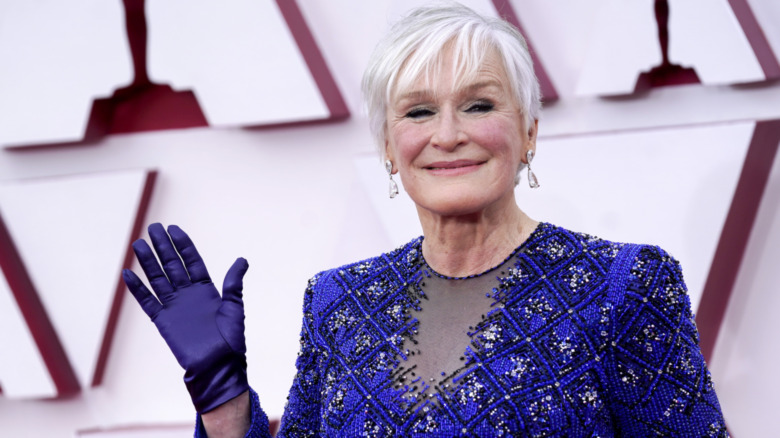 Pool/Getty Images
In between awards to lighten the mood, Questlove and Lil Rel played a guessing game with the audience where they had to guess whether the song that was playing was an Oscar winner, Oscar nominee, or neither. Lil Rel eventually made his way over to Glenn Close, and Questlove played the 1988 track "Da Butt," which no one was expecting the actress to know.
"That's not fair to Glenn Close. You don't know Da Butt," Lil Rel said. "Wait just a second. That's Da butt. I know that," Close interrupted. "Da butt, it was a classic song by the great Washington, D.C. go-go band E.U. Shout out to Sugar Bear and the whole Backyard Band." 
The audience and Lil Rel were stunned, but that wasn't the end of Close laying down some facts. "So Spike Lee had it written for his brilliant movie 'School Daze.' Sadly, my friends at the Oscars missed it and it was not nominated so it couldn't have won," she continued. The actress then stood up and shook what her mama gave her, swinging her behind back and forth as the audience shouted and applauded. 
It didn't take long before a GIF of Close breaking it down spread across Twitter, and viewers are already solidifying it as one of the greatest Oscar moments ever.