Why Twitter Is Calling Out Hollywood For The Oscars' Location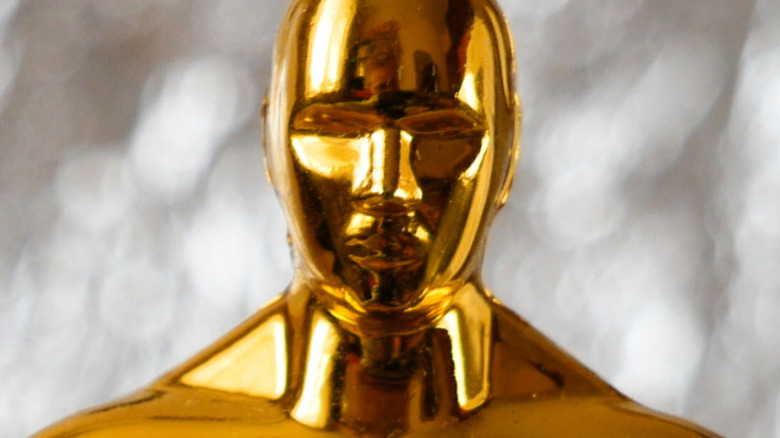 Shutterstock
COVID-19 has affected everyone around the world, including Hollywood. Numerous productions were delayed thanks to the novel coronavirus, and the Academy Awards has also had to adjust. Originally planned to air in February 2021, the ceremony was delayed to give filmmakers more time to release their productions. This year, the live televised event chose the Dolby Theater and Union Station to host the 93rd Oscars, with the mandate that everyone in attendance had to be vaccinated and remain six feet apart from one another.
While these precautions were made in order to make all of the attendees feel safe, there's one issue that the producers of this year's Academy Awards didn't take into account. Union Station has been home to hundreds of homeless people in Los Angeles, and those without permanent residences were removed from the station in order to make room for the ceremony. This has many people speaking out on Twitter, criticizing both the event's organizers and the celebrity attendees.
Twitter points out the hypocrisy of the 93rd Academy Awards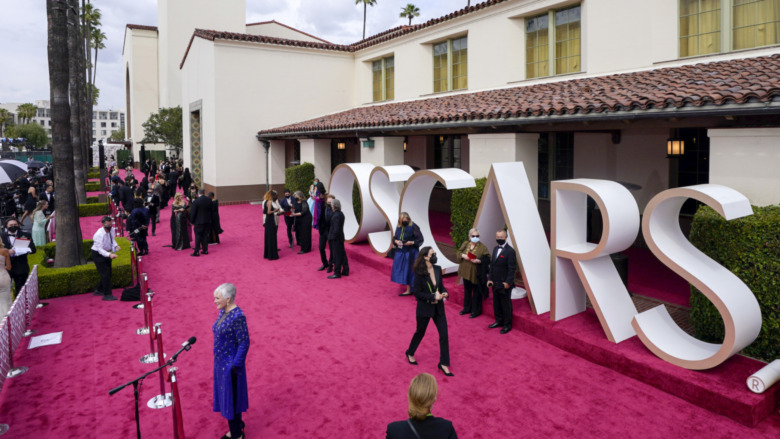 Pool/Getty Images
According to one man's report to Fox 11 Los Angeles Los Angeles, authorities told the homeless residents of Union Station to vacate the premises by the night of Friday, April 23, forcing them to relocate to the Grand Hotel. This news definitely didn't sit well with the public, as evident by the many tweets posted on Twitter.
Twitter user @themoneyhoney wrote, "So we're moving the homeless [people] from union station for one evening to make the woke celebrities feel comfortable and try to hide the fact that LA doesn't have a serious epidemic. So woke. I hope the homeless [people] crash the oscars in full force." Television writer and producer Alan Spencer pointed out the irony, tweeting, "Homeless people are being swept aside from Union Station so the Academy Awards ceremony can award a film called 'Nomadland' about homelessness."
Setting up a question for the future, @El_Brendo tweeted, "If you think moving the homeless [people] away from Union Station for the Oscars is f***ed up, wait until the Olympics." The 2028 Summer Olympics will be hosted in Los Angeles as well, so hopefully the organizers of that event will have a better solution by then.