Who Are The Stars In Progressive's Ad Where Nothing Happens Commercial?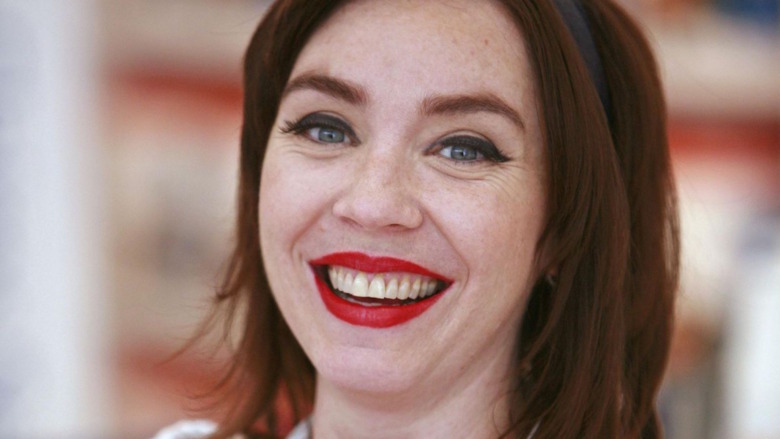 Progressive
Progressive's latest commercial subverts what you'd expect of a big event commercial. Based on the assumption that the world is eventful enough as it is, the Progressive spot tries as hard as possible to have nothing happen. However, the serene absence of content is ruined by three-fifths of *NSYNC randomly turning up. 
Joey Fatone, Lance Bass, and Chris Kirkpatrick, within the fiction of the commercial, were booked before Flo (Stephanie Courtney) decided it would be better if nothing happened in the spot — especially not the partial reunion of an iconic '90s boy band. The three teased this improbable insurance-fueled reunion back in 2020 with an Instagram pic of the trio wearing face shields and posing as "QuaranSYNC." 
Chris Kirkpatrick and Joey Fatone first met working at Universal Studios Florida. According to Pop Sugar, Joey was the Werewolf in Beetlejuice's Graveyard Revue, and Chris was in an a capella group. Lance came to the group via Justin Timberlake's vocal coach. *NSYNC broke up after their "Celebrity" album, but these three stuck together, even breaking out into new media. Bass and Fatone co-starred in "On the Line" with Emmanuelle Chriqui. Kirkpatrick made an uncredited cameo in the film as a hairdresser. Now they can add selling insurance to their résumés.
What have three-fifths of *NSYNC been up to lately?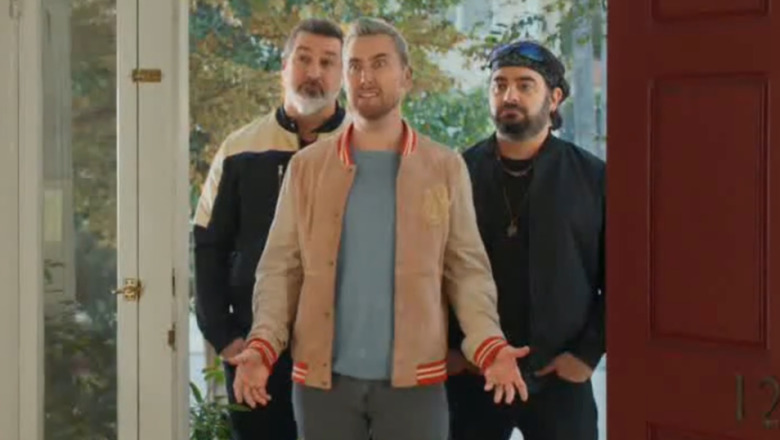 Progressive
The non-Timberlake, non-Chasez members of *NSYNC have been busy in the decades since the band's breakup. Joey Fatone hosted multiple reality shows, starred on Broadway (via Playbill), and even teamed up with the Impractical Jokers. He is also the host of their "Talking Dead"-style aftershow. Fatone has remained true to his Orlando roots, opening a hot dog truck in the city called Fat One's.
Chris Kirkpatrick found success in voice over, playing pop star Chip Skylark on "The Fairly Odd Parents." According to CinemaBlend, he also starred in the VH1 reality show "Mission Man Band" with fellow boy band survivors Jeff Timmons (98º), Bryan Abrams (Color Me Badd), and the late Rich Cronin (LFO). 
Lance Bass came out after *NSYNC, and has made a home for himself in Los Angeles' West Hollywood. He already has one bar, Rocco's, and declared his intentions to build the world's largest gay bar in 2021 (via Eater LA). Bass has also done his share of reality TV, popping up with Lisa Vanderpump on "Real Housewives of Beverly Hills" and officiating Jax and Brittany's wedding on "Vanderpump Rules" (via Billboard).