The Actor Sandra Bullock Kissed Only After Offering Him Breath Mints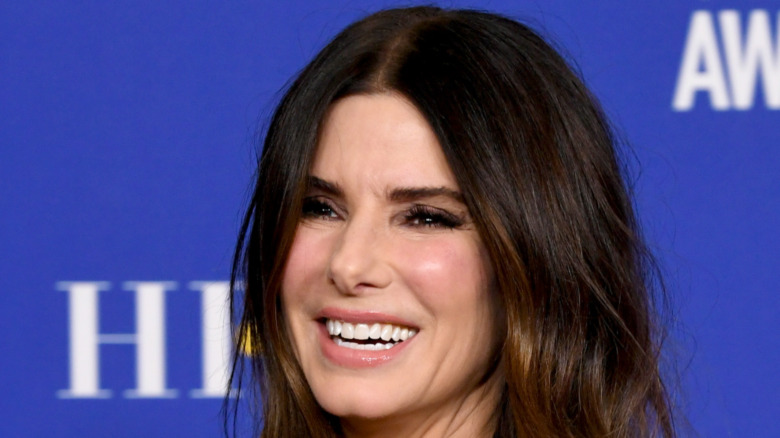 Kevin Winter/Getty Images
Sandra Bullock has had an illustrious career. She's played everything from a beauty queen in "Miss Congeniality" to an astronaut in "Gravity." She's the quintessential leading lady, saving the world in action thrillers like "Murder By Numbers" and "Speed," while also breaking our hearts in dramatic roles like 2002's "Crash" and "The Lake House," the latter reuniting her with longtime pal Keanu Reeves. The Oscar-winning actress is charming and captivating, so it's often the case that Hollywood's leading men are cast alongside her. She's appeared with Ryan Reynolds in "The Proposal," Hugh Grant in "Two Weeks Notice," and Bradley Cooper in "All About Steve."
By now the actress is probably comfortable reaffirming her boundaries on a movie set, but sometimes not interacting with a co-star isn't an option. Such was the case on the set of one of her more romantic films. There was one actor who Sandra Bullock just couldn't get away from, so instead of asking for any rewrites, she found a workaround to her problem: breath mints. Not for her, but for her stinky co-star.
Sandra Bullock had to give Batman some mints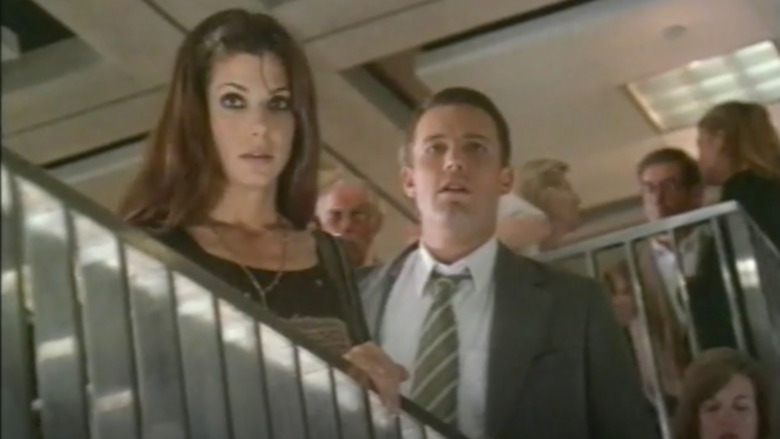 Dreamworks Pictures
The 1999 film "Forces of Nature" saw Sandra Bullock alongside DC's former caped crusader, Ben Affleck. The romantic comedy involved plenty of close contact between the stars, which apparently was not the easiest pairing for Bullock. According to The Guardian, Bullock admitted to close friends that the actor's breath was unbearable. To curb his halitosis, Bullock reportedly gave Affleck a box of mints while filming.
Affleck has never addressed the rumor, but since you can't (yet) smell through a screen, the story hasn't seemed to have affect Affleck's career. After "Forces Of Nature," Affleck went on to star in plenty of other rom-coms, including "Gigli," "Jersey Girl," and "He's Just Not That Into You." In later years Affleck has leaned toward more serious roles, including superheroes Daredevil and Batman. If the actor didn't notice his hygiene before, no doubt he smelled something under those heavy masks.
Affleck is far from the only actor rumored to need a mint. Bullock's former "Two Weeks Notice" co-star Hugh Grant is on the list, too.