The Actress Whose Career Tanked After iCarly Ended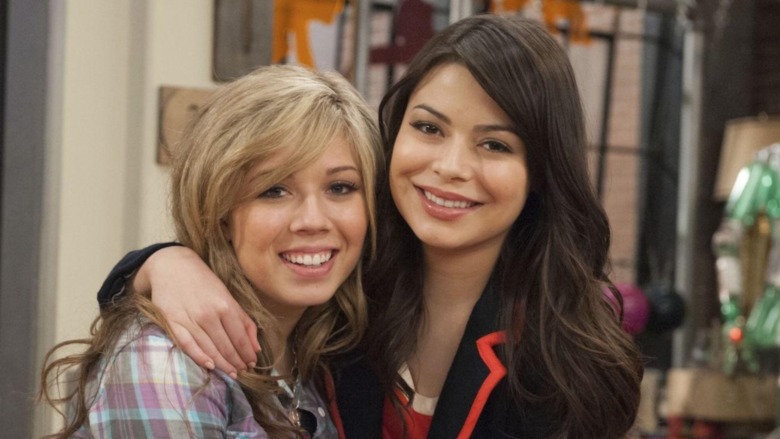 Nickelodeon
Gen Z-ers and young millennials who binged Nickelodeon during their most formative years will remember "iCarly." The sitcom, which chronicles the trials and tribulations of three teenagers who produce their own web show, ran for six seasons and provided valuable life lessons about interacting with the online media landscape. And while the series arguably led many aspiring content creators to foolishly believe that becoming an influencer was cheap and easy, "iCarly" is one of the best children's shows to explore the idea of internet fame just as many real-world YouTubers were becoming overnight sensations.
Unsurprisingly, "iCarly" turned its young stars — Miranda Cosgrove, Nathan Kress, and Jennette McCurdy — into superstars in their own right, and they seemed to have a huge future in front of them at the time. However, not all of them wanted to live the lifestyle of the rich and famous. This was especially true for McCurdy, who has since fallen out of love with the entertainment industry and removed herself from the limelight, for the most part, in recent years.
Jennette McCurdy quit acting and has expressed regret over her roles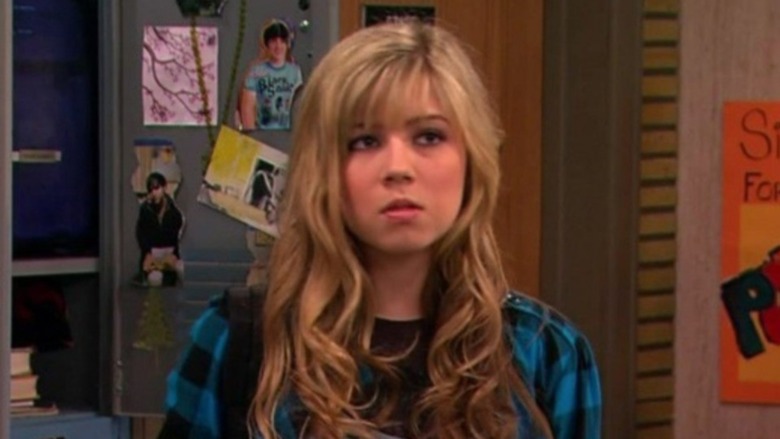 Nickelodeon
After making a name for herself on "iCarly," McCurdy co-headlined the spinoff "Sam & Cat" alongside Ariana Grande. While the show was all about the strong friendship between the titular characters, those sensibilities weren't shared by McCurdy and her co-star. As Grande's stock grew and then some, McCurdy believed that the "Thank U, Next" hitmaker was given preferential treatment, which caused some friction between the pair. Both actors have seemingly made up since then, but McCurdy doesn't have fond memories of her childhood superstardom.
McCurdy retired from acting in 2017 to pursue writing, directing, and podcasting — she hasn't looked back since then. As E Online pointed out, she revealed on her podcast that her heart wasn't in performing in the first place, and she isn't a fan of some of her previous roles. "I quit a few years ago because I initially didn't want to do it. My mom put me in it when I was 6 and by sort of age, I guess, 10 or 11, I was the main financial support for my family. My family didn't have a lot of money, and this was the way out, which I actually think was helpful in driving me to some degree of success." The majority of the "iCarly" cast is returning for the upcoming reboot, but McCurdy won't be joining them.