Why Mark Hamill Almost Didn't Return For More Star Wars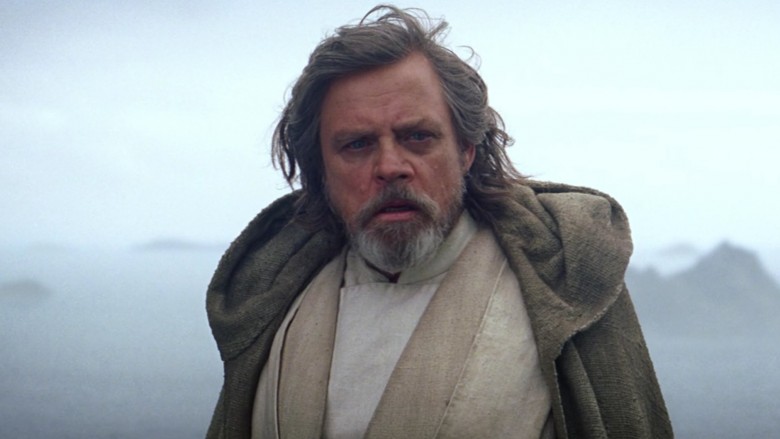 The return of the original cast is a big reason Disney's new-look Star Wars trilogy was a hit, but it turns out the most important pieces of the equation almost didn't come back to a galaxy far, far away.
In an interview with Vulture, Mark Hamill revealed he was hesitant to return to the Star Wars franchise as the older version of Luke Skywalker. The actor said he was "really frightened" about the prospects of coming back to this universe after so many years: "Let's leave well enough alone and have a beginning, a middle, and an end. The only thing we can do is come back and disappoint people." Considering how beloved the Star Wars franchise is to this day, it's hard to fault Hamill for the knee-jerk reaction.
As the project was coming together behind the scenes at Lucasfilm and Disney, Hamill said he assumed it would feature an all new cast of characters. When he learned it would be a mix, he still had his hesitations about getting involved. So, he left the decision up to his co-stars Harrison Ford and the late Carrie Fisher as a potential "escape route" to not do the new trilogy. Hamill joked that he assumed Ford was "too rich and cranky" to want to come back to the character of Han Solo, but when he saw Ford and Fisher had both signed on, he knew he would be the next domino to fall.
As fans are well aware, Hamill's actual role in Star Wars: The Force Awakens was minuscule, though he's expected to have a much larger part in the follow-up Star Wars: The Last Jedi later this year.
Can you imagine how they might have handled this new trilogy without Hamill and the gang?