Andrew Lincoln's Latest Remarks About The Walking Dead Should Get Fans Hyped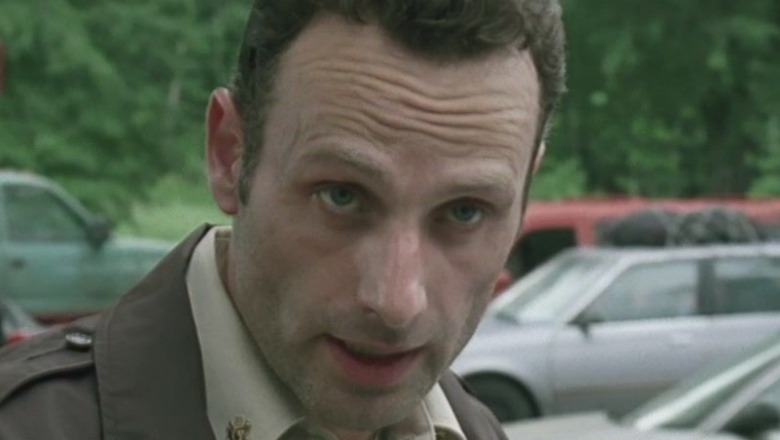 AMC
With the cries of devastated fans ushering him along the way, Andrew Lincoln left "The Walking Dead" in 2018. 103 episodes and nine seasons could never fill the Rick Grimes-shaped hole in the hearts of his devotees. To them, he was perfect.
In a world where death is the first step on the road to endless shambling, finality isn't final. Attentive viewers already know that Lincoln committed to a Grimes solo movie before he left "TWD." That said, three years later, there hasn't been much noise about the project, and Lincoln's only onscreen role since his exit was in "Penguin Bloom," a motion picture about a family rehabilitating an injured bird. 
Fear not. It sounds like we're going to have more Rick Grimes than we'll know what to do with in the days to come, thanks to an ambitious slate of spin-off projects and Lincoln's love for the universe. Here's the latest info, straight from the former leader of the Survivors.
His favorite Rick role, Carl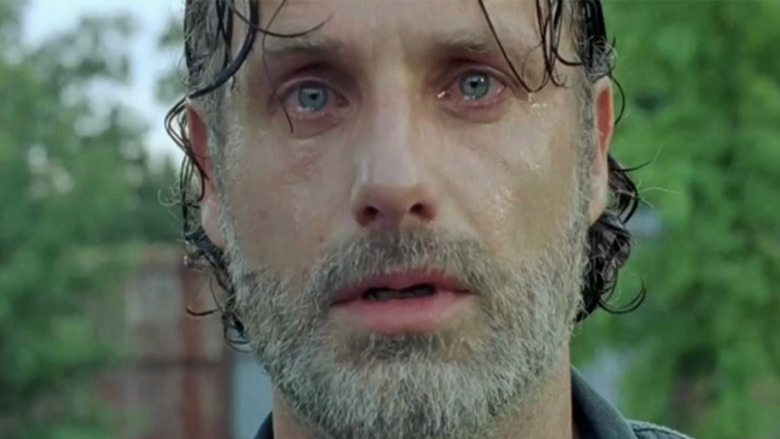 AMC
Lincoln recently caught up with SFX Magazine and had plenty to say about his upcoming "TWD" movies. "I have signed for more than one film ... I am a producer on it. I will not be directing, because I don't like watching myself, so that would be a self-defeating exercise. It would just be the most painful," Lincoln told the publication. "All of those answers will hopefully be resolved in the next couple of months but, yes, there's more than one."
The subject of feature-length Walking Dead stories actually came up when the actor was asked whether he'd return to the series before its finale in 2022.
"That's a very good question," he said. "The easy answer is I have no idea. I don't think it's written yet, but I would never say never to that because everybody that's still doing the TV show are dear friends, and it's an extraordinary feat that they're still going and making this beautiful and ground-breaking show that still resonates with the world."
Seeing Rick make another appearance on "The Walking Dead" before it closes up shop would be a welcome development. Even if that doesn't work out, there are still plenty of other in-universe stories where Rick could appear from time to time. AMC has already ordered a sequel series about Daryl and Carol trying to have it all in the smoldering remains of the big city, and the proposed "Tales of the Walking Dead" anthology series would be a perfect fit for any of the show's stars.