Here's How You Can Watch The Trial Of The Chicago 7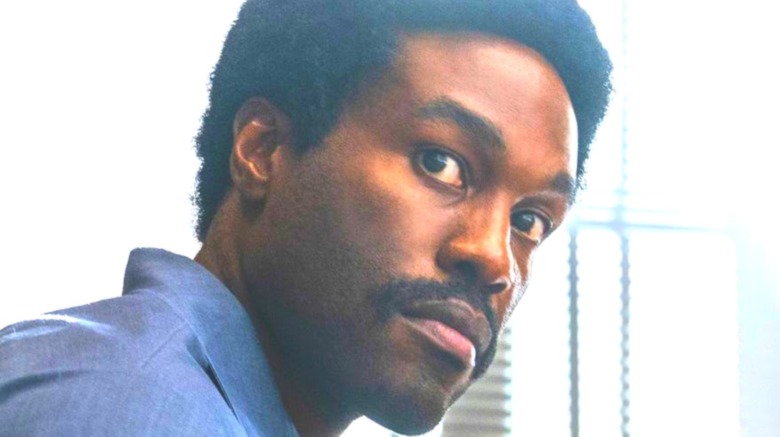 Netflix
With the 93rd Academy Awards fast approaching this Sunday, many cinephiles are looking to catch up on any nominated films they have missed. While films such as "Nomadland" and "Judas and the Black Messiah" may be garnering the most attention, the Oscar lineup is full of some amazing and captivating films this year. One of those, "The Trial of the Chicago 7," is more than worthy of a watch ahead of the ceremony.
Written and directed by Aaron Sorkin, the film centers on the real-life 1969 trial of seven anti-Vietnam War protesters who were charged with conspiracy and intentions of starting a riot following the uproarious demonstrations that turned from peaceful to violent at the 1968 Democratic National Convention. The film's ensemble cast includes Eddie Redmayne, Sacha Baron Cohen, Alex Sharp, Jeremy Strong, Joseph Gordon-Levitt, Yahya Abdul-Mateen II, and Michael Keaton.
Per IMDb, the historical drama nabbed five Oscar nominations: Best Cinematography, Best Film Editing, Best Original Screenplay for Sorkin, Best Supporting Actor for Cohen, and, finally, Best Picture. Here's how you can watch "The Trial of the Chicago 7."
The Trial of Chicago 7 is streaming on Netflix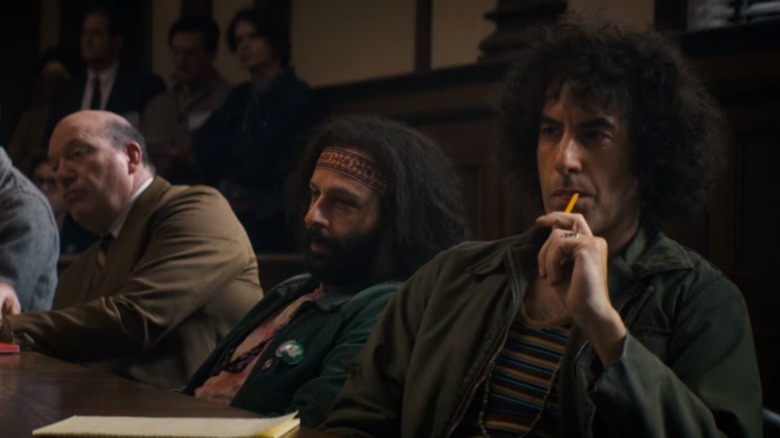 Netflix
"The Trial of the Chicago 7" was originally intended for theatrical release and was to be distributed through Paramount. However, because the COVID-19 pandemic shut down movie theaters across the country for most of last year, the film, like many others, had to find a new route to get itself to viewers. In this case, Netflix stepped in and bought the film rights from Paramount for a whopping $56 million, as reported by Deadline. After Netflix closed out their deal with Paramount in July of 2020, "The Trial of the Chicago 7" premiered on the streaming service on October 16 and is still available to watch today.
The film quickly became one of the streaming platform's most-watched movies immediately after its release, via Forbes. And while it may not have been at the top of Netflix's algorithm as of late, we can expect "The Trial of the Chicago 7" to draw viewers back in as the Oscars ceremony gets nearer. Currently, the film is considered a strong contender for Best Screenplay by outlets such as Variety and the New York Times, while publications like Golderby are predicting that it might win Best Picture. If it wins those awards, there's a good chance it will skyrocket right back up and again become one the most-watched films on the platform.
Even without all of the Oscar hype, "The Trial of the Chicago 7" is well worth your time, thanks to a fascinating historical plot, its stellar cast, and Sorkin's keen directorial work.