Here's Where You Can Watch News Of The World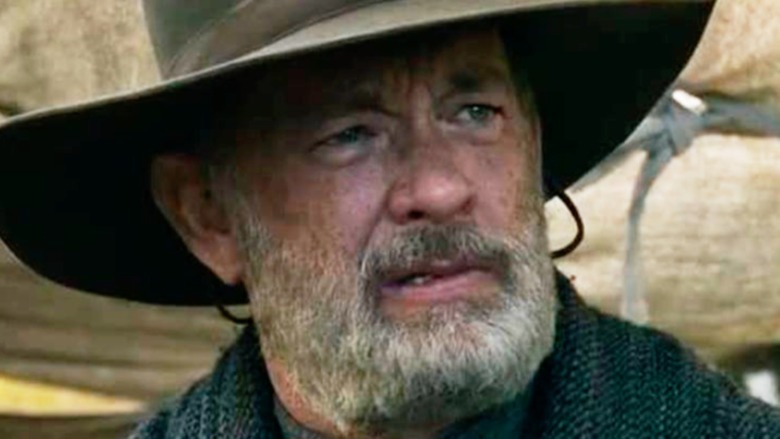 Universal Pictures
Director Paul Greengrass is no stranger to high-prestige filmmaking, having previously helmed such award season heavyweights as "Captain Phillips," "The Bourne Ultimatum," and "United 93" — the latter of which earned him an Academy Award nomination for Best Director. It comes as no surprise, then, that his latest movie has been nominated for four Oscars. What's surprising is the specific flavor of respectable Oscar-caliber cinema Greengrass has chosen to tackle this time: Instead of a taut modern-day thriller or a snapshot of current political anxieties, "News of the World" is an old-style Western set in the 1870s.
The film's story, adapted from the eponymous novel by Paulette Jiles, is perhaps the most accessible and straightforward one in a Greengrass film yet. Former Civil War captain Jefferson Kyle Kidd (Tom Hanks, working with Greengrass again after revealing new depths as a performer in "Captain Phillips") finds, in the middle of one of his routes of news-reading for small-town citizens, a young white girl (Helena Zengel) who was raised by the Kiowa people. He is tasked with delivering her to her biological family, against her will, and they embark on a journey that leaves both questioning their notions of home and belonging. It's a classic, emotional tale of bonding between child and elder, elevated by Greengrass' typical knack for thrill and action. Here's how you can watch it now.
News of the World can be either rented or bought on streaming services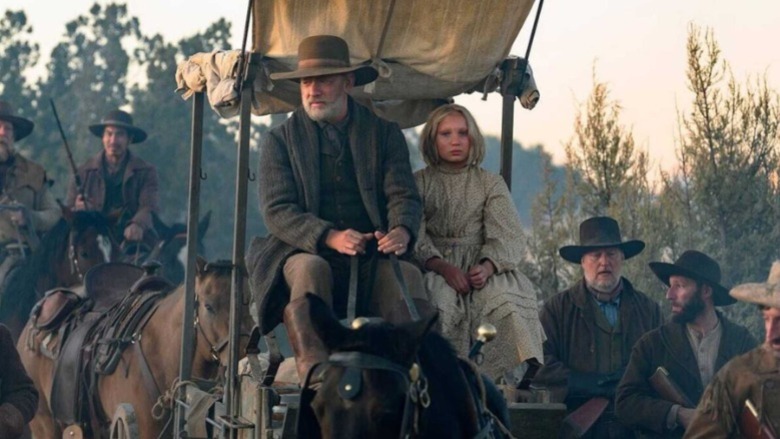 Universal Pictures
Universal Pictures gave "News of the World" a traditional theatrical release on December 25, 2020, which was then followed by a VOD release after a brief bow. Right now, there are two ways to watch "News of the World," which isn't currently part of any streaming service's free catalog in the U.S. — either renting it or buying it on VOD platforms.
The cheaper option is, of course, renting, which gives you a large time window to start watching the movie and then a couple of days to finish once you've started. (Exact times vary from service to service.) "News of the World" is currently available for rental on Amazon Prime Video, DirecTV, FandangoNOW, FlixFling, Google Play, iTunes, the Microsoft Store, Redbox, Vudu, and YouTube. The rental price is the same for all those services: $5.99, with all but DirecTV, FlixFling, and Redbox offering the movie in 4K quality.
If, on the other hand, you're already a fan of Greengrass or Hanks and feel confident "News of the World" will be up your alley, you can also straight-up buy it to watch whenever and however many times you want. "News of the World" is currently available for purchase on Amazon Prime Video and Redbox for $14.99; on FandangoNOW, Google Play, iTunes, the Microsoft Store, Vudu, and YouTube for $19.99; and on DirecTV for $21.99.
Finally, if you're not in the U.S., there's an even easier option, as international distribution of "News of the World" was handled by Netflix. The movie has been available as part of most countries' Netflix catalogs since at least February, having been a direct-to-streaming release in most of those countries (via We Got This Covered).