Michael Keaton's Actual Batsuit Just Sold At Auction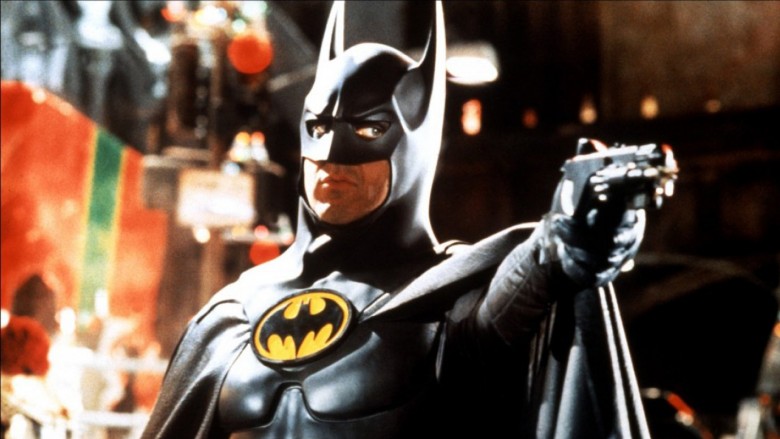 Somebody is going to have one heck of a cool Halloween this year.
The screen-used Batsuit worn by Michael Keaton in Tim Burton's seminal 1992 superhero film Batman Returns has sold at auction for a wallet-whopping $41,250. The sale was conducted through Nate D. Sanders Auctions in Los Angeles. The sale included all the goodies involved with Keaton's iconic 6-foot-tall Batsuit: The utility belt (though we doubt it's still loaded with any working Bat-weapons), cape, cowl, leather gloves, and boots.
Keaton played Batman in 1989's Batman and 1992's Batman Returns, wearing this classically styled version of the Dark Knight's suit. Batman Returns is revered as one of the best Batman movies ever, starring Michelle Pfeiffer as Catwoman and Danny DeVito as Penguin, alongside Keaton. Keaton was later replaced by everyone from Val Kilmer to George Clooney in future films, and those suits took some weird design turns along the way. We'll just go ahead and try to forget the infamous bat-nipples ever happened. But, Keaton's suit remains truly timeless.
Though the $41,250 price tag might seem hight at first glance, it pales in comparison to what Christian Bale's Batsuit from Batman Begins fetched in 2016. In that auction, the suit that kicked off Christopher Nolan's Dark Knight trilogy sold for a mind-boggling $250,000. Before you ask, no, that didn't even include the tumbler-style Batmobile. Just the suit.